eBay Filter Search By Condition Not Available In App
UPDATE:
I'm seeing the condition filters back now in the Android app, version 6.79.0.1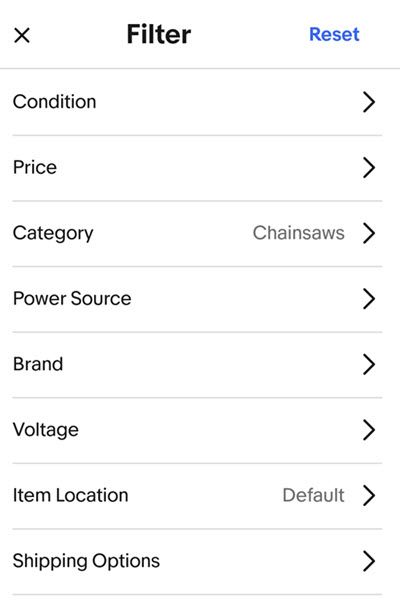 If you're still not seeing condition filters in the eBay app, you may need to close the app and reopen or make sure you have the most recent update installed.
---
eBay users report the latest update to the mobile app has removed the option to filter search results by condition.
It seems like my app updated and I'm no longer able to filter items by the old Condition dropdown of New/Used/Unspecified — anyone else seeing this? Disappointing if that's functionality Ebay is taking away from users.
Same here...missing on Android. Really boggles my mind how it could slip through even the basic system testing before a version release. Unless it is an intentional change for some weird reason.
I am experiencing the same and it's both disappointing and infuriating. I have enjoyed seeing eBay's marketing campaign and recent collaborations but removing the function to filter between used, new (other) and new items is frustrating and not inline with eBay's stance on promoting sustainable shopping. I hope they bring it back
---
eBay's Twitter support team has confirmed it's a known issue and offered the workaround suggestion of using the desktop version of eBay until they can fix the issue.
---