Letter: eBay Catalog Errors Are Not Music To This Seller's Ears
I've been an eBay user for over 20 years, and have been an online seller as my sole source of income for over 13 years. I sell mostly collectible music and art items. I started having major issues with misinformation on my listings nearly immediately after the eBay catalog system began. Those problems are tied almost exclusively to items with a UPC, which, in my case, means mostly vinyl records.
Since the very beginning of this system, details on the catalog have been incorrect.  I'm not speaking of an occasional error, but rather multiple errors on nearly every item that got pulled into the catalog. For years, I was reporting such issues via e-mail to the catalog department. They would generally correct the issues, but, at least in some cases, those issues (or other new issues) would come back over time, and I was never notified when my listings were altered, despite frequently requesting such communication.
I asked many times if I could remove my items from the catalog, but was repeatedly told that was not an option. I had "item not as described" claims brought against me due only to incorrect catalog information, and despite my "no returns" policy, I needed to refund multiple buyers.
Finally, a few years ago, I got in touch with Rachel Shafir from the catalog department. She finally admitted that the catalog was not at all productive for the types of items I sell. She offered to "blacklist" my account (she has lately been referring to the process as "blocklist"), which meant that my items would not get attached to the catalog.
For a few years, the problem was drastically better, although there would still be an occasional item that would pull in misinformation. However, over the last few weeks, I've noticed a huge amount of misinformation again, similar to the period before my account was blacklisted. Rachel Shafir has confirmed that my account is still blacklisted, but cannot provide concrete answers as to why it is not working the way it once was.
I will now provide some examples of the types of errors I see frequently (to be clear, there are far too many examples to mention them all). "First pressing" and "reissue" entered incorrectly, and often even simultaneously (no record is both a first pressing and a reissue).
The fields for "genre" and "style" often seem as though someone just checked off lots of boxes at random. I've seen listings with no fewer than 25 different styles listed, many of them absurd. One example that I just experienced today was a Miles Davis record and among the styles was "emo."
Since there has been an item specific for "instrument," I've noticed that "recorder" is often provided as a suggestion when listing. I always thought this was odd, since it's an instrument that is rarely used in modern recorded music. With this recent recurrence of misinformation on my listings, I notice that nearly every listing that pulls false information in has "recorder" incorrectly listed under "instrument."
I find that "limited edition" is often entered for records that are not part of a limited edition. This can be a major problem when a buyer purchases an item, then later finds out it is not actually limited. Generic phrases like "collector's edition" and "deluxe edition" are often used when the product is not specifically described that way.
The "material" is often listed as "vinyl" despite the fact that I never fill that section out. What people typically refer to as "vinyl records" are typically made of a resin mix, not 100% vinyl, so that entry can be problematic.
Release date is often a problem. I've been told that the release date may sometimes refer to the original release, rather than the release of that specific pressing, but that's not how release date is handled by any collectors of recorded music that I've ever heard of. In addition, the date you enter is often not the year of the original release either.
Condition sometimes gets changed. This is not as widespread an issue as some of the others, but can cause major issues when it does happen. If the condition is downgraded, the item will be less likely to sell. If the condition is upgraded, I am more likely to get an "item not as received" claim.
Just recently, a listing was downgraded from NM to G condition in both "record grading" and "sleeve grading." On that same listing, an entry of G was added to "inlay condition." I never enter that detail, since I do not have any idea what an "inlay" is on a vinyl record. When this happened, I Googled it, and all I could find was discussion among other eBay sellers who were just as confused as to what a vinyl record "inlay" is.
Color is another attribute that you get wrong frequently and can cause major problems. I sell collectible records, and many of them are on colored vinyl. While misrepresenting the color of an item is never helpful, there are many cases when it is a much more significant concern than you might think. For example, there might be a green pressing that was limited to 25,000 copies and worth about $25. There might also be a blue splatter pressing limited to just 100 copies that might be worth more like $500.
So, if you mix those two up, there can be major issues, and you do frequently mix those kinds of things up. I notice that this type of issue is more frequent when multiple variations share the same UPC number. Very often, there are multiple colors that are packaged in identical jackets with the same UPC number. In those cases, you tend to describe one, and then apply those details to all versions.
Finally, certain words used in various parts of a listing (title, description, item specifics, etc.) prompt unrelated fields to be filled in with misinformation. Some common examples are as follows: "blue" (blue colored vinyl, for example) results in "blues" for the genre, "please" (mentioning the Vinyl Me, Please record club, for example) results in the release title being "Please, Please Me," "lord" (for example, "Southern Lord" or "Lord Huron") results in the artist being entered as "Lorde," and any reference to "space" results in styles being entered as both "space" and "space rock" (despite the similar name, I can't imagine any music fitting into both of those categories).
This is just a small cross section of the types of problems I deal with frequently.  This list is not even close to being complete. If anything can be done to eliminate these types of errors and prevent your system from removing what I enter and/or adding your own details, I would be greatly appreciative. Thank you!
~ Troy at Less Than Three Records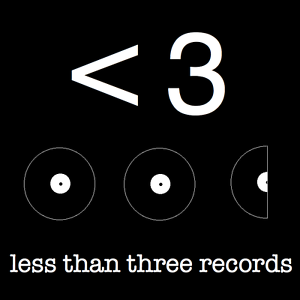 ---