eBay Brings Handbag Authentication To UK
eBay has expanded Authenticity Guaranteed program for luxury handbags to the UK market.
What items are eligible for Authenticity Guarantee?
Authenticity Guarantee is available for selected brands, in new or preowned condition, listed under the Women's Bags & Handbags or Men's Bags categories, and sold for £500 or more via Fixed Price or Auction listings.



You can identify eligible listings by looking for the blue Authenticity Guarantee tick in the search results or the top right of the item's page.



The eligible brands for Authenticity Guarantee are

Chanel
Louis Vuitton
Gucci
Mulberry
Hermes
Yves Saint Laurent
Celine
Dior
Prada
Fendi
Goyard
Burberry
Chloe
Valentino
Givenchy
Balenciaga
Bottega Veneta
MCM
Salvatore Ferragamo
---
It's interesting to note a few differences between the UK program and the US one.
In the US, sellers have the option to set listings for new with tags and new without tags condition handbags as Final Sale. That means once it passes authentication, the buyer cannot return it and the transaction is exempt from Significantly Not as Described (SNAD) claims under eBay's Money Back Guarantee policy.
The UK program offers no Final Sale option - all sales are still governed by the eBay Money Back Guarantee policy.
eBay also recently added luxury wallets to the US program, but UK is starting out with handbags only - wallets do not qualify.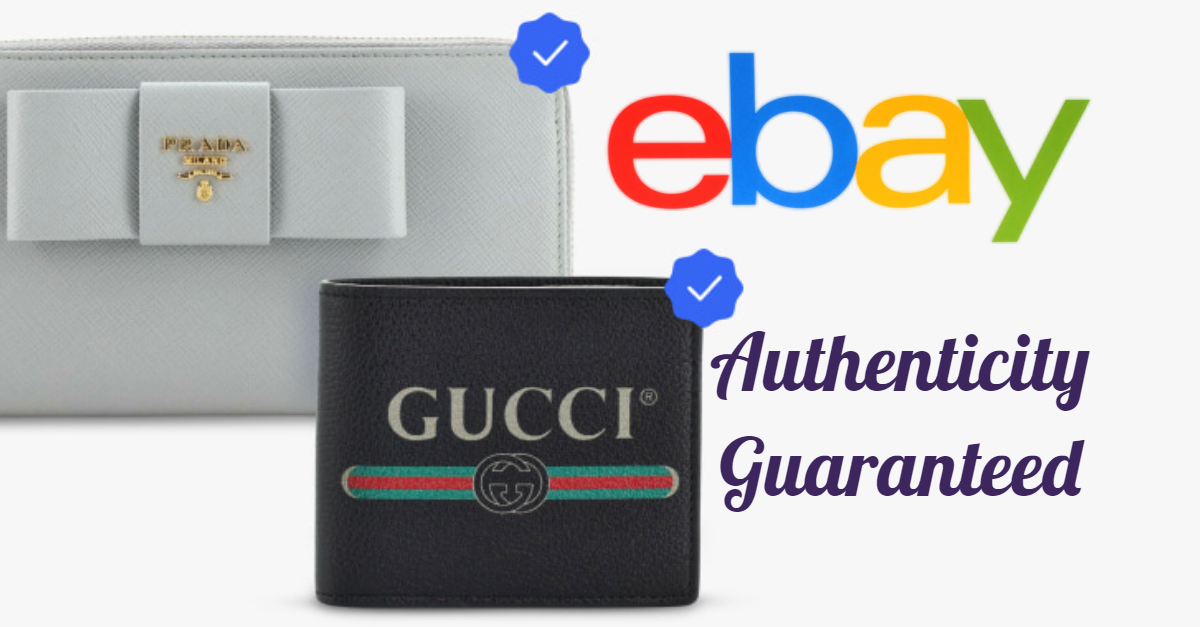 As always, I highly recommend reading the full terms and conditions for the authentication program specific to your country before listing items that may have authenticity guaranteed required.
---