eBay Botches Standard Envelope Price Update 7-9-23
UPDATE 7-13-23
5 days after the postage price increase went into effect, eBay still hasn't completely updated the pricing for eBay Standard Envelope.
Some listings appear to have the correct new prices but many are still showing the old rate to buyers and the listing form is also still showing the old rates on the seller side.
eBay community staff advised the issue was resolved on July 11th.
I just got a report back from the Shipping team that ESE pricing should be resolved now!
However, the issue is absolutely not resolved and there have been no further updates from eBay at this time regarding a timeline for a fix or whether or not eBay intends to automatically refund sellers for the additional shipping charges they've had to pay due to this error.
---
Heads up trading card, stamps, postcard, and coins and paper money sellers - prices for eBay Standard Envelope have not been correctly updated to reflect postage increases on July 9th.
eBay had announced that effective July 9th, Standard Envelope prices would be going up due to USPS rate changes.
USPS has announced updated 2023 rates, and we've provided a summary of the published changes below.



As always, we continue to work closely with our carrier partners to provide you with the best shipping rates on eBay Labels. While USPS has announced average increases, the actual change in the rate depends on the weight and zone.



We encourage you to check the carrier rates to understand if these changes impact your shipments



Media Mail – average increase of 7.5%
Parcel Select Ground packages up to 20lbs have increased and decreased rates depending on weight and zone – visit USPS for more details
No change for Priority Mail, Priority Mail Express and First-Class Package



Please note the following USPS updates will also be applied:



Domestic Shipping Insurance increase of an average of 4.7%
Signature confirmation increase of $0.15 to $3.40
eBay Delivery Services



Also effective July 9, 2023, eBay standard envelope rates will be:
1 oz. $0.63
2 oz. $0.87
3 oz. $1.11
However, sellers are finding that even though they are paying the new higher rates when purchasing labels, eBay has failed to increase the amount being charged to buyers for the service - leaving sellers to pay the difference out of their own profit!
Shipping rates for eBay Standard Envelopes have NOT been adjusted yet. Changes went into effect on Sunday, July 9th. Should be 63 cents for first ounce, not 60 cents. I've already contacted eBay, but they don't know what happened or when it might be corrected.
Why is it still showing .60 to send a standard envelope after July 9? I thought the price changed to .63
I just had 2 consecutive standard envelopes showing they were going to cost me $0.60, but Label says $0.63?? Is this happening to anyone else & why?
eBay has also failed to update the eBay Standard Envelope help page with the new prices.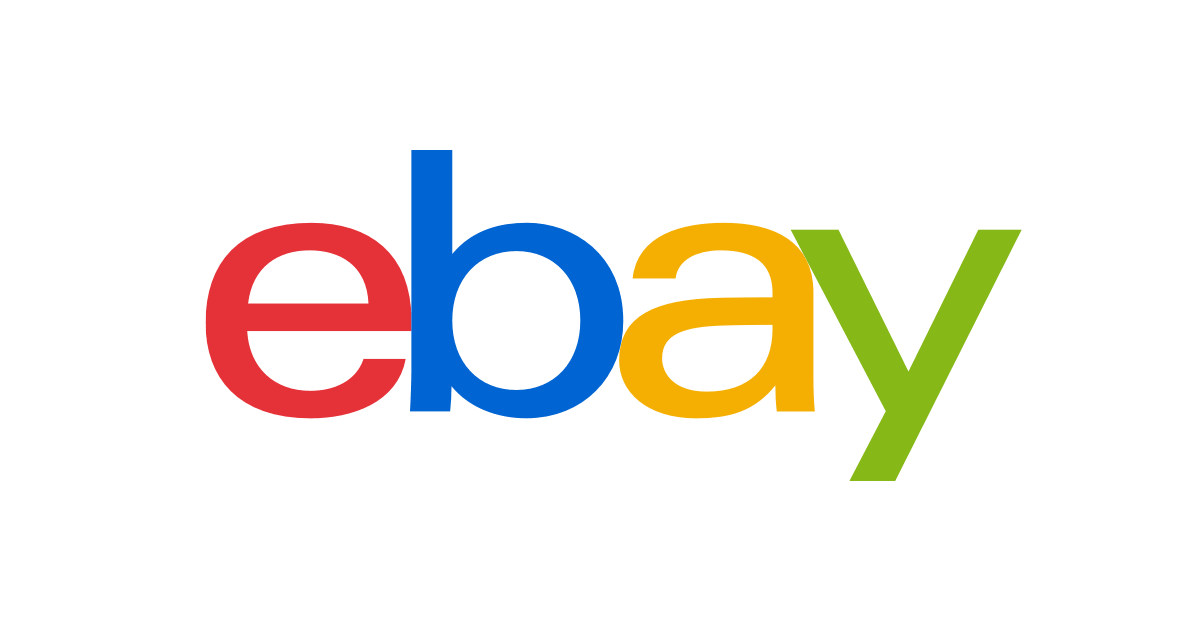 AskeBay support on Twitter seems clueless - directing sellers to the information about the new USPS Ground Advantage shipping which has absolutely nothing to do with eBay Standard Envelope service.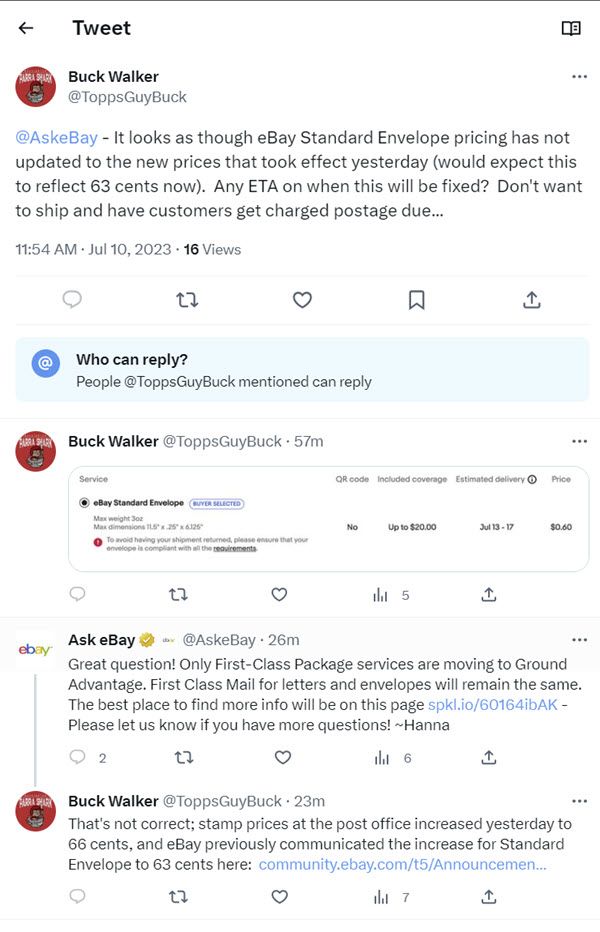 Checking multiple listings in the single trading card category confirms eBay is still showing the old pricing to buyers.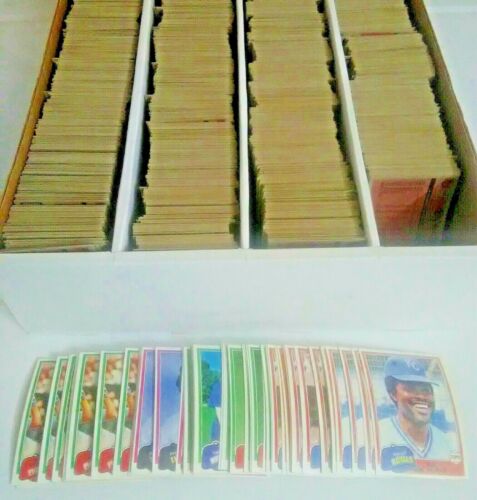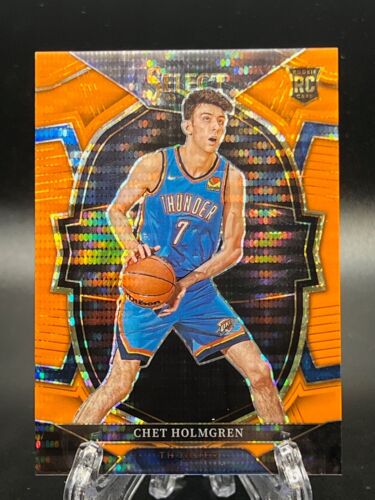 I've reached out to eBay to confirm how they will be handling this mix up and if they will be refunding impacted sellers for the additional shipping costs - stay tuned for updates!
---