Bonanza Forges Ahead With Controversial Shipping Program
Bonanza marketplace is forging ahead with controversial new shipping program, with some exemptions in place in an attempt to address previous seller backlash.
The official "welcome to Shipping on Bonanza" blog post avoids any mention of the fact that sellers are now required to purchase labels from Bonanza or face a $2 per order fee, deftly burying that information in the help pages a click away.
Do I have to purchase shipping through Bonanza?
As of November 8, 2023, all sellers are required to purchase a shipping label through Bonanza, unless they meet the exemption requirements and complete the opt-out steps.



For each order that does not have a label purchased through Bonanza, a non-refundable $2 shipping assessment will be added to that month's billing statement unless the seller has met the exemption criteria and successfully opted out.



Note that if you purchase a label for the order after your monthly bill has been paid, the charged assessment will be added to your shipping fund for future label purchases.


Bonanza has at least finally given some detail on how sellers can "take advantage" of the "lowest rate guarantee" but as predicted there is some massive hoop jumping required - providing proof of one label being lower apparently will not be enough, sellers will instead have to submit a full 30 days of invoicing from the shipper for review.
Honestly, that's just ridiculous and Bonanza has to be betting that most sellers will simply not bother trying to take them up on this supposed "guarantee."
What if I find shipping at a lower rate somewhere else?
Bonanza offers a lowest-rate guarantee for USPS, FedEx and UPS labels. If you have received lower rates than those available on Bonanza, you can request an adjustment.



To take advantage of this guarantee, send 30 days of invoicing from the shipper they are using to support@bonanza.com. Our team will evaluate the documentation and identify the appropriate credit which will be deposited into your shipping fund. Based on the documentation provided, a new rate will be established for future labels purchased on Bonanza from your selling booth.



Note that the lowest-rate guarantee applies to the cost of the shipping label itself and does not include any processing costs. Avoid credit card processing fees by using a Bonanza shipping fund.
Bonanza is providing a way to opt out for sellers who qualify for exemption because they use approved dropshipping programs or third party shipping providers.
What sellers are exempt from using Bonanza's shipping labels?
Exempt will be sellers who manage their order fulfillment through a third-party Bonanza approved API partner (for example, Shipstation), sellers who obtain and fullfill their inventory through a dropshipper service (for example, Doba), and sellers who ship from outside the United States.



I meet the exemption criteria. How do I opt out of the Bonanza Shipping program?
If you meet the exemption criteria outlined above, you can opt-out of Bonanza Shipping from your "Selling > Booth settings > Shipping & returns" page. Select whether you are using a dropshipping service or Shipping Label API partner, then enter the name of the service you are using. Be sure to save the changes before navigating away.



Note that sellers whose "Ships from" address is located outside of the United States will automatically be exempt from the $2-per-order shipping assessment.


It's not clear if Bonanza does any additional checks to make sure you are actually using the dropshipping or label partner or if simply typing the right name in the box will do, but given the bad taste this entire debacle has left in sellers' mouths it will not be surprising if many will be looking to find any way possible to opt out.
A list of approved API third party partners can be found here:

Disappointingly, it appears Bonanza has backtracked on their previous commitment to also exempt sellers that use stamps to ship small items that cost less than $2 in postage.
Multiple sellers had asked this question on the original Bonanza blog post about the new shipping program and were told directly by CEO Quincy Faison they would still be able to use stamps for shipping and not have to pay the $2 fee.
However, there is no exemption listed in the new policy for stamps and sellers are reportedly being told the opt out for using stamps will not be available.
The original announcement of this program turned into a textbook example of "how not to do crisis PR comms" as immediate and passionate seller backlash was met with censorship and obfuscation from Bonanza staff all the way to the top.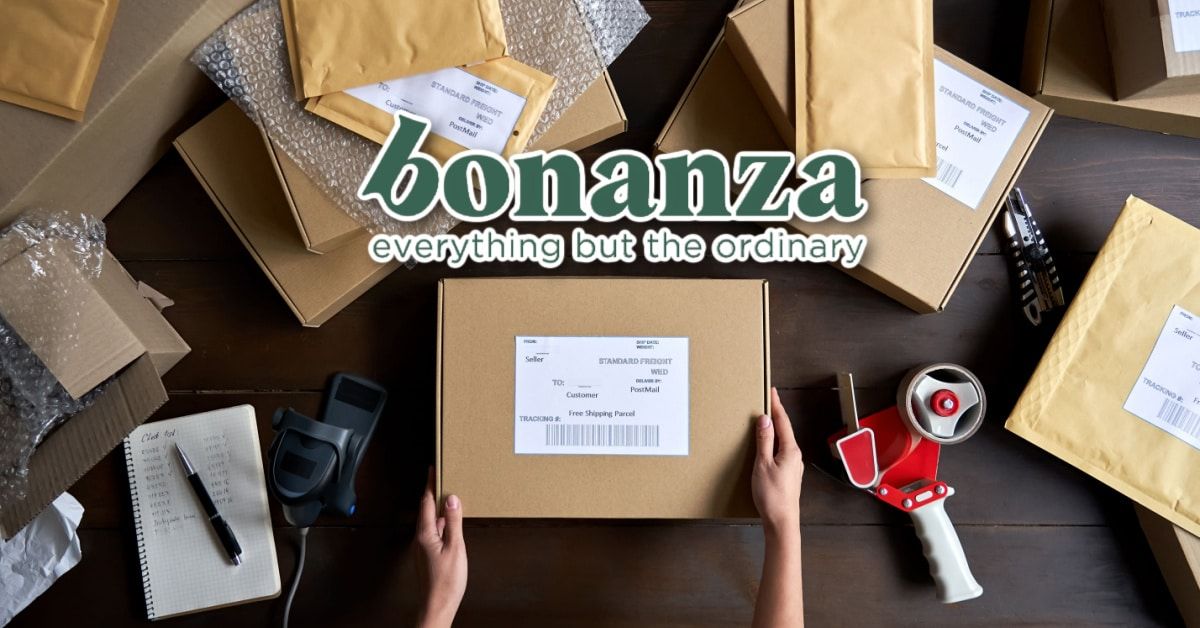 Comments on those blog posts appear to still be heavily moderated and as noted above, today's post cleverly avoids even mentioning any of the most controversial parts of the program, leaving any sellers who were not unaware in the dark unless they click through to read further help and policy pages.
The continued lack of transparency does not bode well for the platform as they embark on this new shipping initiative.
---