Amazon FBA Tacks On Peak Holiday Fulfillment Fee
Amazon has announced for the first time ever they will be instituting a peak holiday fulfillment fee, citing increased operating costs supply chain pressure during the holidays.
The increase will average $0.35 per item for FBA orders and will be effective October 15, 2022 to January 14, 2023.
Keep in mind that's just an average - smaller shipments look to be about a $0.15 per item fee with larger shipments costing more per lb and then even more for oversized shipments.
For example on a large package 3+ lb to 20 lb, the non-peak rate would be $6.13 + $0.30/lb above first 3 lb and the peak rate would be $6.44 + $0.32/lb above first 3 lb. See full rate charts 👇
For many years, we have continued to evolve how we charge fulfillment fees to better reflect the underlying operational costs, while ensuring that we provide a great value for sellers. As we look ahead and prepare for the busy holiday shopping season, we expect greater utilization of our fulfillment network. Across the supply chain, this creates increased operating costs during this holiday peak period.



As a result, similar to other major carriers, we will introduce a holiday peak fulfillment fee from October 15, 2022, to January 14, 2023. The fee will be an average of USD 0.35 per item sold using US and Canada FBA. For specific fees by size and weight and for changes to other fulfillment methods, please visit the links below.



Our selling partners are incredibly important to us, and this is not a decision we made lightly. The entire industry sees increases in fulfillment and logistics costs during the holiday peak period due to the concentrated volume of shipments. We have previously absorbed these cost increases, but seasonal expenses are reaching new heights. As a result, we decided that similar to other carriers, we will implement a holiday peak fulfillment fee that applies during a timebound period each year.



FBA continues to provide a very high level of service to customers and a great value for sellers. With this change, Amazon's fulfillment fees during this peak period will remain an average of 30% less expensive for slower standard shipping methods than other major third-party logistics providers, and an average of 70% less expensive than comparable two-day shipping alternatives.
Amazon provided additional info in Seller Central clarifying the additional fee will apply to core FBA, apparel, and dangerous goods but not to FBA Small and Light program.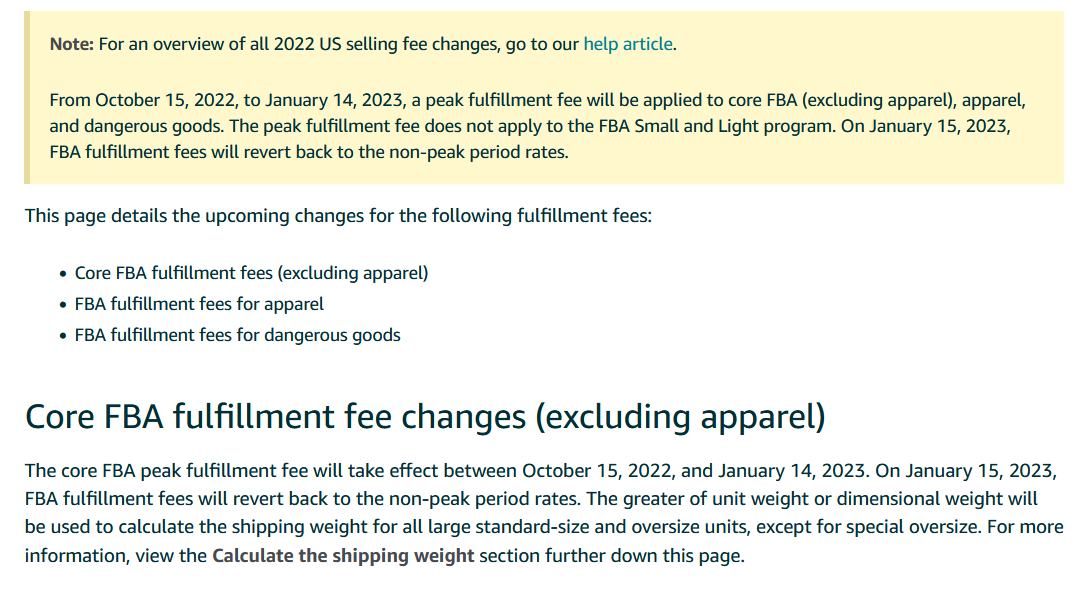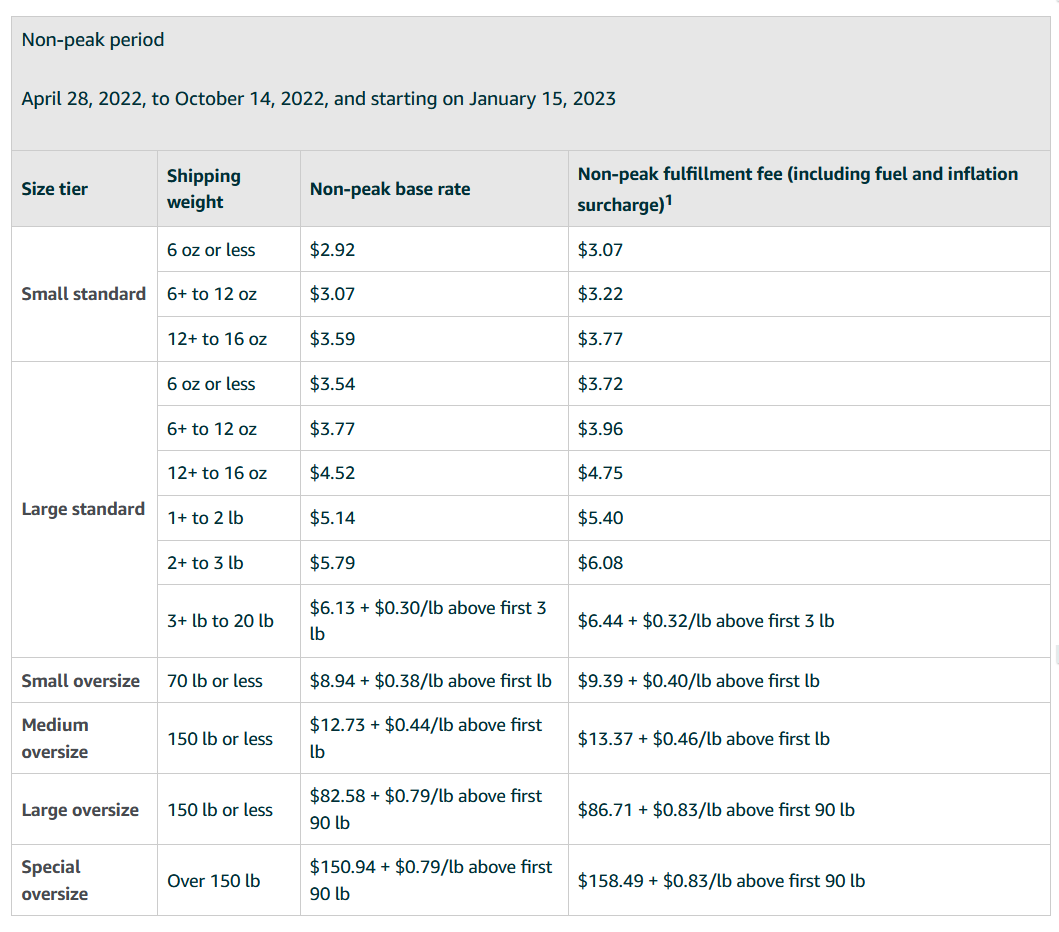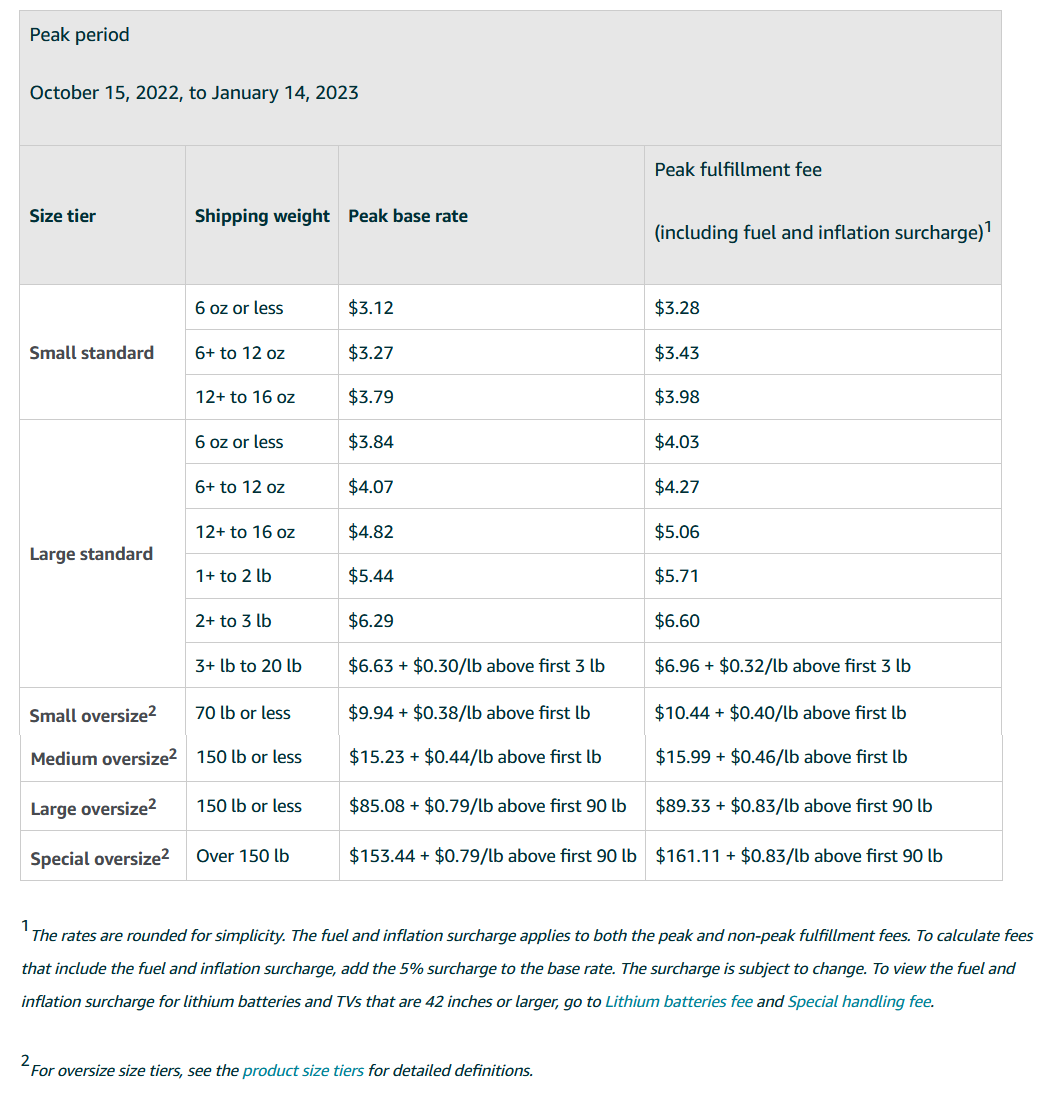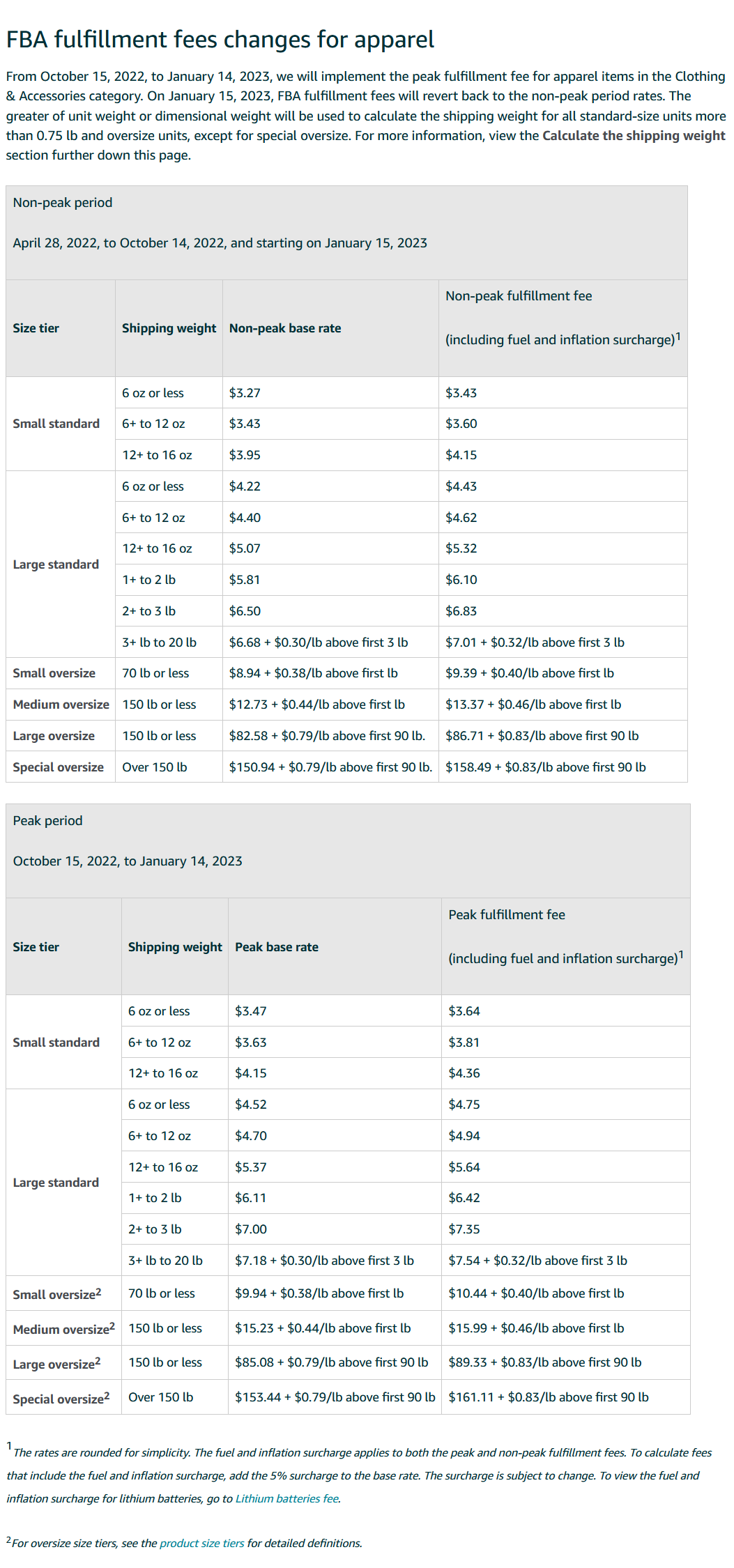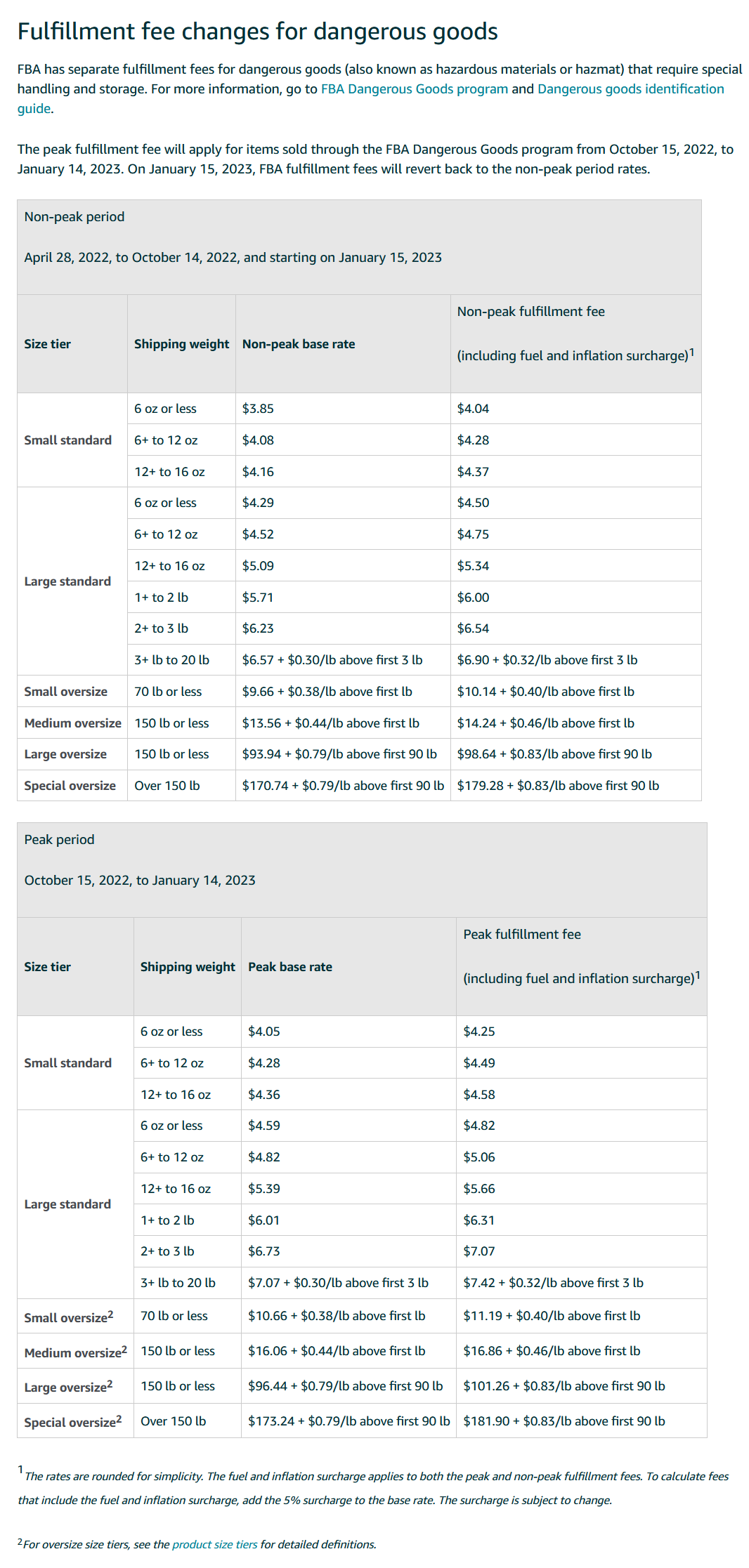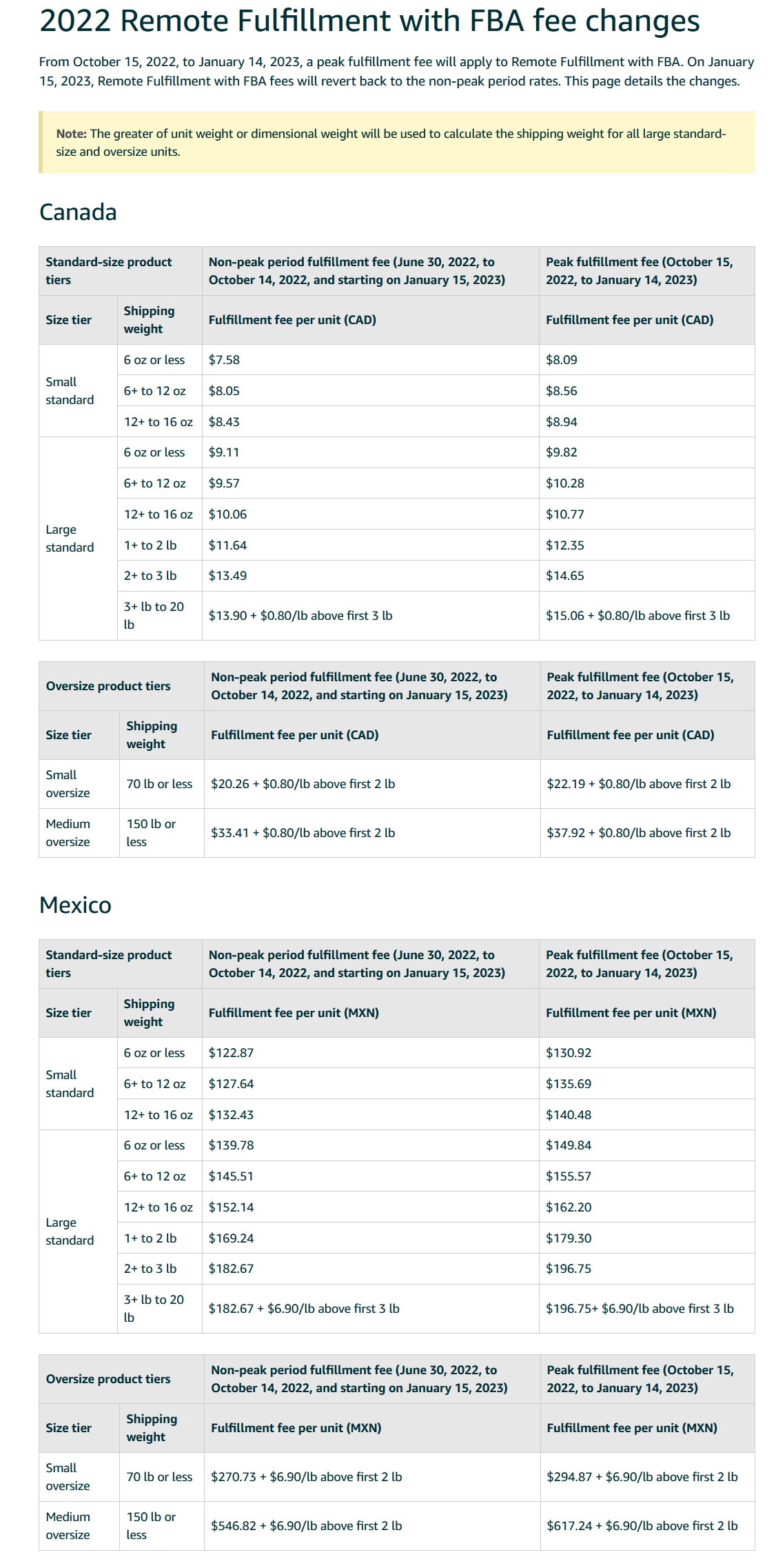 ---
Sellers on the Amazon forums are understandably not happy with this news.
One seller brought up a very interesting point about how Amazon will often throw pricing errors if a seller tries to increase their price over a set amount, which can strand inventory and negatively impact their business.
I get it, they need to watch out for their operational costs, however we are not able to adjust for our operational costs on such short notice especially for items that may not sell immediately. Let's not forget, raise your price, hello pricing errors on items that have a very narrow profit margin set by Amazon.



Throw us a bone Amazon and at least make sure we can increase our prices by $0.35 without hitting a pricing error and stranding inventory. Prices are increasing for everything, at least let us all do the $0.35 bump on those items with a tight margin and low profit.
---
Do you use Amazon FBA? How will this fee increase impact your business? Let us know in the comments below!
---