Amazon Sues Bad Actors For False Counterfeit Claims
Amazon has gone on the offensive to take on black hat bad actors abusing the counterfeit claim process to take down competition.
For the first time, Amazon's Counterfeit Crimes Unit (CCU) has filed lawsuits against multiple bad actors that, combined, submitted thousands of false copyright infringement claims against Amazon's selling partners in an effort to have those sellers and their products removed from the Amazon store. These false claims attempted to reduce customer choice, harm Amazon's selling partners, and damage the integrity of Amazon's store.



With these lawsuits, Amazon is launching a new offensive against bad actors that target Amazon's selling partners. By bringing the fight to these bad actors, Amazon is strengthening its ongoing commitment to protect all parties that are integral to the success of the Amazon store, including customers, brands, and selling partners alike...



...Defendants in the lawsuits registered with Brand Registry and then created fake, disposable websites, with product images scraped from the Amazon store, to use as false evidence when making thousands of claims that selling partners were violating their copyrights. When Amazon detected this attempted abuse, they acted quickly to protect customers and selling partners while also shutting down the accounts of these bad actors. With these lawsuits, Amazon is taking things to a new level by helping ensure these criminals are held accountable
---
This move by the ecommerce giant could ripple through other marketplaces as pressure to clean up counterfeits and protect legitmate sellers increases across the industry.
Sellers discussed the Amazon lawsuit in the Etsy community, with many wishing Etsy would take false copyright claims just as seriously.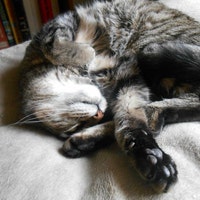 Wow…good to know some tech companies/online retailers take this kind of thing seriously. and given the impressive personnel roster of their counterfeit crimes unit, I doubt Amazon is employing bots to resolve the issues..they seem to prefer humans.
Sure would like to see Etsy do the same thing.
Amazon looking after its sellers. mmmmmm etsy could learn something.
Great news! Amazon is flushing out the vermin of the www. The bad news is they'll all come running to Etsy to continue the fraud. People like that don't change or stop.
Wow, Amazon once again is ahead of the game. They smell blood in the water and they are doing what they do best.



I like how the article considers its sellers as brand partners and how they are protecting them. In comparison, we are trying to get more buyers and losing the sellers. This will enhance more people to go to their site.



We have yet to understand that the sellers here are important. And I am talking about quality sellers, not the ones selling things against the terms of service and the counterfeit.



Once again I will say that Etsy needs to understand the sellers here affects the buyers and some are the buyers. The more quality ones that leave the more buyers will leave. Also, the more that we have to do for ourselves the more we will get websites and become competition to Etsy.
---
What do you think of Amazon going after false counterfeit reporters? Let us know in the comments below!
---