Amazon Luxury Store Sells Secondhand Designer Purses - Whether Brands Like It Or Not
Pre-owned luxury bags from Louis Vuitton, Hermès, Chanel, Prada, Gucci and more can now be found in the Amazon Luxury store despite the brands declining previous requests to sell on the platform, thanks to exclusive new partnership with reseller What Goes Around Comes Around.
Women's Wear Daily reports:
The many luxury brands that have declined Amazon's requests to sell on their platform are in for a surprise.



On Thursday, the e-commerce giant is unveiling its latest Amazon Luxury Store: A partnership with reseller What Goes Around Comes Around that places pre-owned and vintage bags from some of luxury's biggest players — like Louis Vuitton, Hermès, Chanel, Prada and Gucci — on Amazon's site.



The shop sees several hundred items available for purchase through the Luxury Stores at Amazon. Over the next two months that number will increase to an inventory exceeding 2,000 bags — as well as select small accessories and jewelry. Pre-owned Rolex watches are also now for sale on Amazon through WGACA.
The move appears to be an end run around brands that have in the past taken a very strong stance against having their products sold through Amazon, citing concerns about counterfeits and risks to brand reputation.
It remains to be seen how the brands will react to the new partnership but for now it appears Amazon and WGACA are not concerned.
What Goes Around Comes Around is responsible for holding all of Amazon's inventory and drop ships as orders come in...



...When asked if WGACA is nervous about potential blowback from the brands they are selling on Amazon, Weisser said: "We have always been a distributor of brands that don't want to be distributed."



He added: "In fact, we provide access to Louis Vuitton, Chanel and Gucci to amazing customers. We make this kind of luxury a little more accessible and available to people that don't have it in their own town. This is still a little bit of the Wild West, in terms of authenticity there are so many unknowns for the consumer, so we continue to put luxury and vintage on the pedestal it deserves." Executives at WGACA do not believe there will be any legal ramifications.



When asked the same question, Dogan said: "Luxury Stores at Amazon is in regular touch with all luxury brands on various ways to collaborate with Amazon's technology, operations, innovations and more."



In recent years Amazon's hunger to enter the luxury space has been among the company's worst-kept secrets. But none of those players obliged and Amazon has since appeared to refocus on smaller, U.S.-based luxury labels, like Theophilio, Sergio Hudson and Rodarte, along with long-established ones like Oscar de la Renta.
---
It will be interesting to see how Amazon's pre-owned luxury handbag partnership will impact rival eBay who has been working to carve out their own chunk of market share in the space - mainly by offering authentication services for certain brands and price points.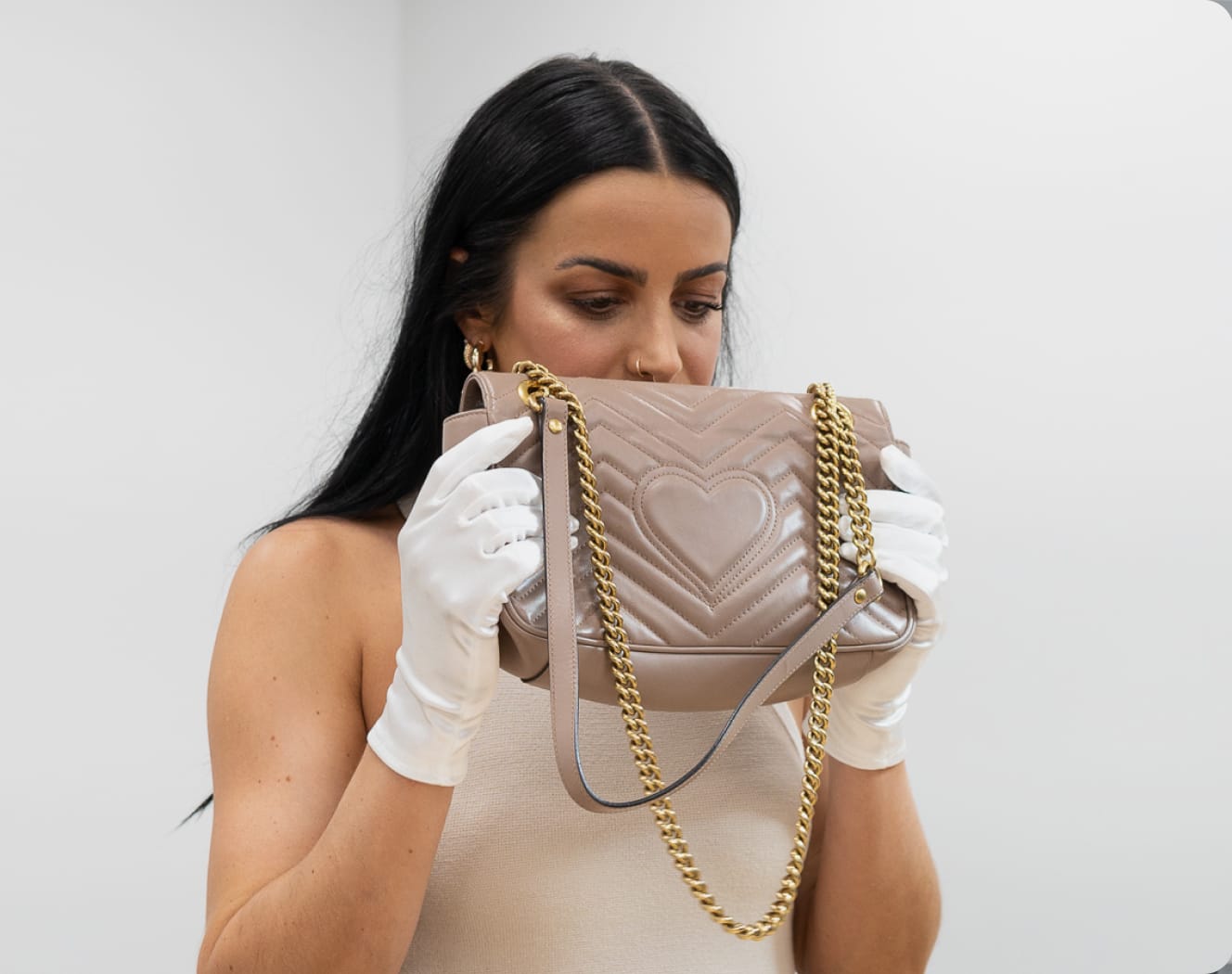 While eBay will likely have a broader selection with more sellers and inventory to choose from, the authentication service adds additional time and handling that may be less convenient since the seller must first send the bag to the authenticator to be checked and then forwarded on to the buyer.
Would you be more likely to buy an expensive luxury handbag from WGACA on Amazon or an eBay seller with Authenticity Guaranteed? Let us know in the comments below!
---