eBay Sellers Speculate On Update - Now Announced For 2-9-22
UPDATE: eBay has confirmed there will be an update released tomorrow 2-9-22 - calling it a Winter Update:
eBay also sent out notices today of upcoming changes to the User Agreement that will be live tomorrow as well:
At eBay, we strive to make our policies clear and our services easy to use. As part of that commitment, we're announcing some changes to the eBay User Agreement.

Our updated User Agreement will take effect on February 9, 2022 and you can read the updated User Agreement on eBay.com.


Notable changes:


Payment terms now reflect eBay's migration to managed payments.
We may publish and promote your listings on platforms belonging to other eBay corporate family members and/or third-parties.
Ways eBay can use personal data have been brought in accordance with our User Privacy Notice.
Transaction terms regarding eBay's Authentication Guarantee programs have been updated.
More details are available on eBay's policy with respect to sharing credentials.

Thank you for being a part of the eBay community.

eBay
📧
I'll be sending out an exclusive User Agreement Update comparison newsletter tomorrow. Not a subscriber?
Sign Up Here
- It's free and comes with a Value Added Resource 100% no ads/no spam guarantee!
---
eBay sellers are on the edge of their seats waiting for the usual Spring Update to drop and cancellation of this week's community chat has them buzzing.
Hmmmmm. Isn't it about time for the 'Spring Update', and isn't it usual to cancel the chat when it happens?



I know, I know. There could be hundreds of reasons.
No chat tomorrow..........wonder if there is going to be some big announcement........ Seems early for a "Spring" update........
2019 was the year of 3 seller updates. An "Early" seller update released Feb 26, a Spring Update and a Fall Update. This could be another triple-update year.
As long as they leave item specifics and categories alone, I don't care how many updates they do. Not holding my breath on that though. Ugh.
---
In last week's community chat, I asked for an update on now long overdue points from the Fall Update in September 2021 that still have not materialized but unfortunately the community staff were not particularly helpful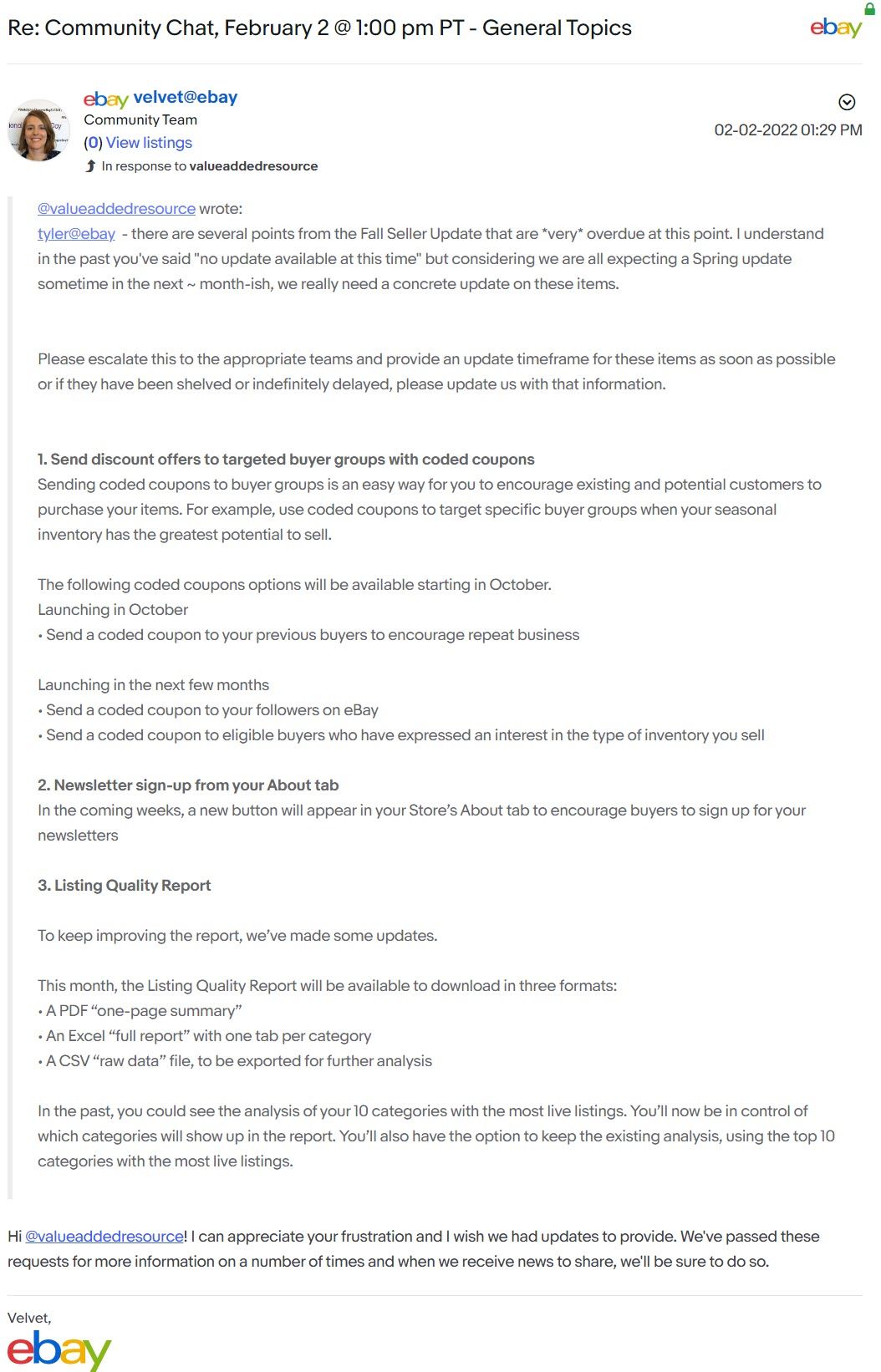 I had hoped eBay would at least complete the Fall Update from September before throwing another update at us but if seller's suspicions are correct it looks like that may not happen.
Hopefully eBay can get sending coupons to buyer groups, newsletter sign up in About tab, and updates to the Listing Quality Report rolled out ASAP alongside whatever else they may have in store.
While not part of the Fall Update, sellers are also still waiting for that reduced fee social sharing incentive teased at eBay Open in August - now would be an excellent time to officially announce that as well.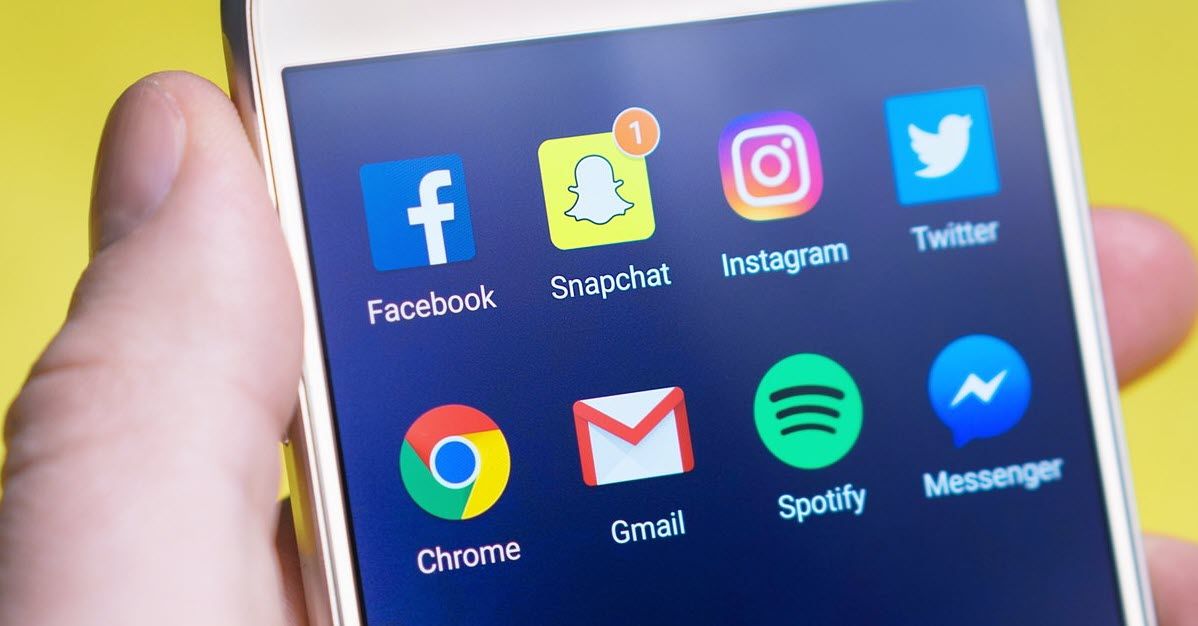 ---
Whether it happens tomorrow or sometime in the next month, Value Added Resource will be here with full coverage of all the changes and updates to come!
---