eBayUK Runs Black Friday Sale Co-Funded By Sellers
eBay UK has launched a 20% off Black Friday sale, co-funded by sellers, but poor execution has caused buyer usage and seller confusion.
On the buyer side, eBay has a banner ad on the home page that links through to the Black Friday event.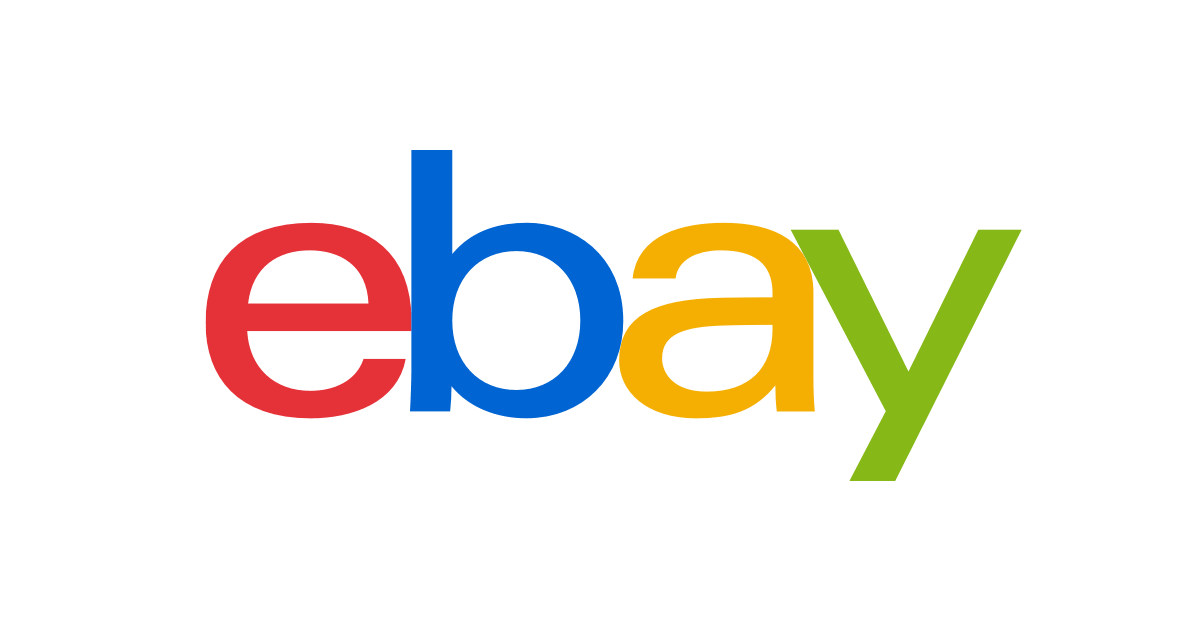 Excerpt from Terms & Conditions:
Redeeming your coupon

This coupon is a 20% discount valid from 10:00am UK local time on 12 November 2021 until 11:59pm UK local time on 18 November 2021 on purchases on eBay.co.uk, unless cancelled earlier in accordance with these Terms and Conditions.



How to redeem your coupon:

Simply make a purchase of £9.99 or more on eBay.co.uk on an eligible item and pay with PayPal, credit card, or debit card. An "Eligible Item" will include a reference to the coupon code BLACKFRIDAYUK on its view item page, just below the box showing the price and buying options. Eligible items can also be found here.



Enter coupon code BLACKFRIDAYUK at checkout when prompted. The maximum discount you can receive is £75 per redemption and you are limited to three redemptions.
Sellers in the eBay UK community are reporting low coupon usage and not much positive effect on sales, for one glaringly obvious reason - eBay has not made it at all clear to buyers on the item page that a discount promotion is available!
"An 'Eligible Item' will include a reference to the coupon code BLACKFRIDAYUK on its view item page, just below the box showing the price and buying options."
As a buyer, if you landed on this page, how would you know there was a promotion or sale offer that would allow you to receive 20% off?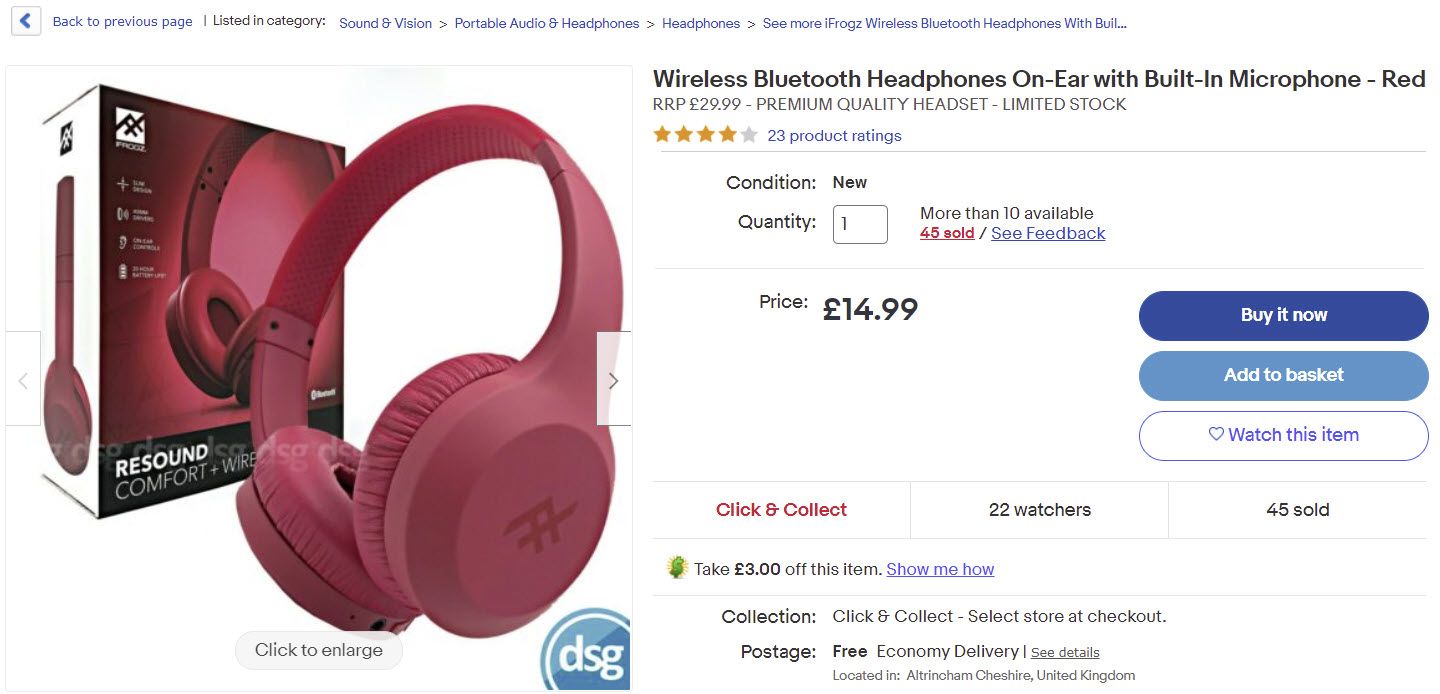 If you missed the fine print - you apparently wouldn't be the only one.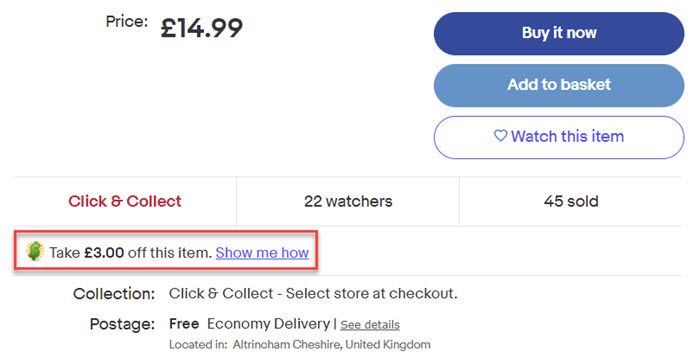 Not only is the only place a discount is noted easily overlooked, but then you have click "show me how" to even see the discount/coupon offer!

Contrast this with how seller provided coupons and markdown promotions are typically displayed with a very visible banner at the top and you can see how easy it would be for a buyer to miss the Black Friday coupon.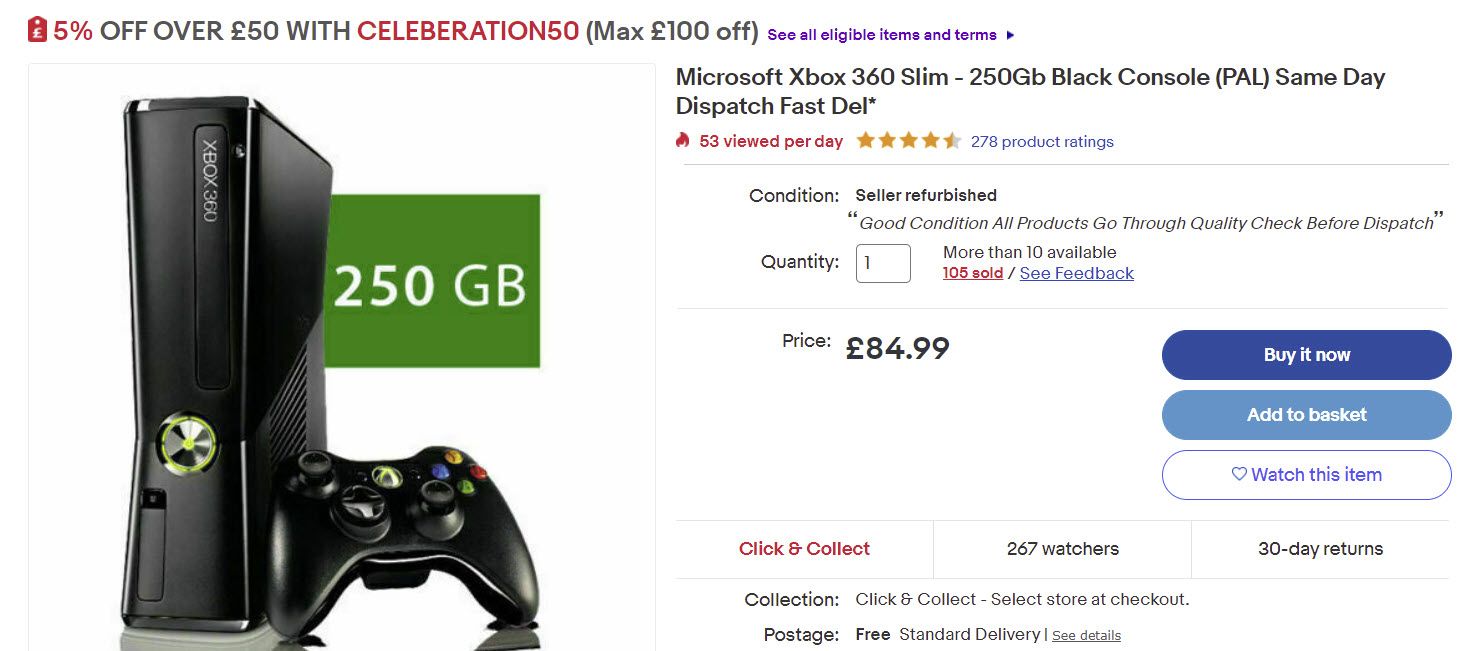 Sellers's discussed the promotion here: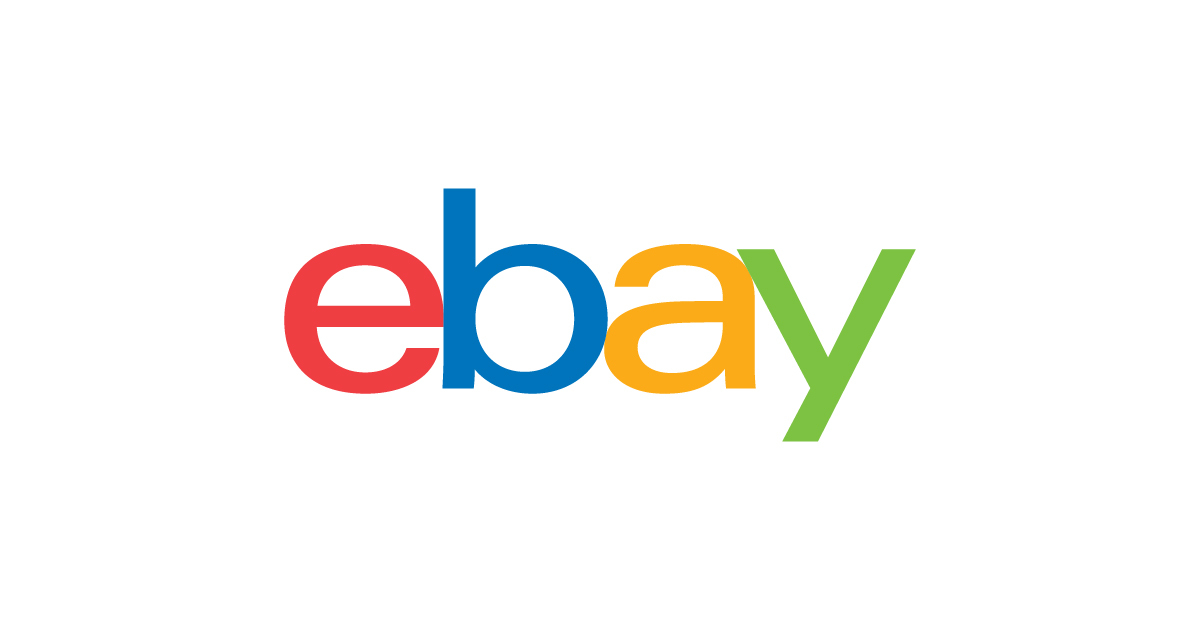 Is anyone else decidedly underwhelmed by the visibility of the 20% Off Coupon offeron the product page?



When I've run coupons on eBay in the past I get a big bold red promo shout-out at the top of each product page.



But with this 20% Off coupon there is only a small notification on the product page in plain black text. In my opinion it will easily be missed by the buyer.



I've had several sales so far today (woohoo!) and no one has used the promo code yet, which is very odd considering its for 20% discount.



If anyone from eBay is reading this, perhaps it's worth looking at how you're communicating the promo code on the product pages and make it a bit more obvious.
Yes I agree it's clearly shown on the Search results page.



But I still think the promo message is too subtle on the product page itself. If you don't use eBays search, and arrive at the product page via any other route there is a good chance you won't even notice the promo mentioned on the page. It needs to be big and bold at the top of the page where you can't miss it.



I don't understand why eBay aren't just using the same messaging format as with normal promo coupons
---
Some sellers were particularly dismayed at the lack of visibility given that it is a co-funded promotion, with sellers funding a portion of the coupon themselves, and only select sellers were featured on the main event page.
I'm so glad we didn't take up the offer this time. After the debacle last time when only a handful of sellers in each category had their items displayed on the dedicated offer page shown to buyers, I realised that it was a very definite two-tier promotion - the chosen few have all their items displayed while everybody else has none of theirs. It was completely misleading and ebay were not forthcoming on what steps were needed to become one of the chosen ones.



I see that this time is no different - none of you have any items on the dedicated promotion page, even when I filter by seller, so your only exposure for the offer is within the standard ebay search. The promotion page is once again a closed shop with many sellers in the categories I looked at being the same ones as last time.
Sellers indicated the promotion was a 50/50 split with eBay chipping in 10% and sellers expected to cover the other 10% of the discount, with billing for the seller's portion happening at a later date.
However, there was confusion from sellers on how exactly they are supposed to keep records to see which sales had the promo applied, so they can know how much to expect to be billed for their share.
Apparently there is no reporting of promotion usage in the marketing tab of Seller Hub, sellers have to look at the totals of each individual order to see if there was a discount applied.
I have manually looked at every order and cannot see that anyone has used the code, would anyone who has had a buyer use it please tell me exactly where I can see this? I have tried clicking on order details under seller hub and the order total on the left matches on the right; no discount applied?
The question rather should be - it's so obvious, why it wasn't designed and included from the beginning?!?! Reporting should be integral part of the promotions.



Is eBay trying to mud the waters and hide stats?



Overcharge sellers?



Something else?



Or is it just another example of complete incompetence?
On top of that, sellers were very upset to discover eBay is charging the Final Value Fees on the pre-discount amount!
I have just noticed FVF are being charged on the full amount not the discounted sale-will ebay be crediting this back? For low value items not so notceable but it will soon add up!
Where did see this? fees should be charged on the discounted amount, not the full amount ie fees deducted after the 20% discount code, I will check this because if eBay is charging fees on the full amount before the discount then they are not doing a 50/50, and sellers are being ripped off big time.
Its under the transactions. For example:

Sale made original price 28.40 incl postage, item £25. With discount £23.40.

FVF @10 9% plus 30p and VAT I was charged £4.07

It should be £3.42 (£2.55, plus 0.30, plus vat at 20%)
One seller was told by support it was a technical glitch:
It's an error in their IT System? Phone them now to have whatever you sold via the eBay discount code sale credited back to you, fees should be from the sale price amount, not the full price amount
Another said they were told it is working as intended:
You must have got lucky. I am currently being told there are no issues and the FVFs are calculated on the non discounted amount.
It's not about being lucky it's actually illegal for a merchant which eBay is to charge fees for a product over the sale price and that includes a (sale) price for example if a product is £10 and you do a sale and sell it for £5 you pay fees on the £5 NOT the £10, eBay has told me that they will rectify it and refund me the difference, if they don't I will go to the financial board report them for taking monies that are not owed to them etc. They may be our merchants but that does not give them the right to take what they want and hope people don't see it! When I do my own promotions on eBay I pay fees on the sale price never have I paid fees on the full price when I have a sale!



eBay is just trying to recoup the 10% they offered by swindling us in the fees.
Another seller indicated it was in the Terms and Conditions of the contracts that sellers had to sign to participate in this promotion(I have not seen said contracts, so cannot verify if this is true.)
The T's and C's clearly stated that the fees were taken from the pre-sale price. With any calcualtions they ALWAYS favour themselves whether it is right or wrong. E-bay at it's best, and it's honestly what I have come to expect from them.
This seller summed things up nicely - eBay has clearly fumbled the execution and communication on this one.
From what I've experienced so far, I can safely say that this will be the first and last time I sign up to anything that gives eBay permission to run a promo on my behalf.



In my opinion the on-site marketing comms are sorely lacking. And it would now seem the financial mechanics haven't even been implemented correctly, potentially leading to sellers being overcharged.



I hope my dissatisfaction, as well as the obvious chaos/confusion this mishandled exercise has created amongst a lot of fellow sellers, is fed back to the relevant departments. It's shameful that a business the size of eBay, with thier enormous resources, can get something so simple so utterly wrong.
---
Are an eBay UK seller taking part in this Black Friday promotion? If so, I'd love to hear about your experience in the comments below!
---