eBay Spring Seller Update Sneak Peek
It looks like the official date for the eBay Spring 2021 Seller Update will be 3/3 but the community team has left us some clues about what we can expect.
Centralizing Post Sale Claims
This sounds like just giving sellers additional/easier navigation to find claims & cases.
Seller Hub Enhancement
Announcing the new Terapeak Insights research tool that Harry Temkin & his team have been working on.
Hopefully we'll see the final version of the Listing Quality Report here soon too!
Offering Partial Refunds on Auto-Accepted Returns
Sellers in Managed Payments did not have the ability to offer a partial refund once a return was automatically accepted, which limited the options for resolving buyer issues.
Happy to see eBay addressing this one!
Unpaid Item Case to Cancel Transaction
Not a lot of detail here yet, but I'm assuming this is related to some of the Unpaid Item updates Harry Temkin mentioned in the February Seller Check In.
User Agreement Updates
Coded Coupons
Sellers who've been asking for this one for a long time will be excited that coded coupons are finally going to be an option!
Item Specifics Updates
Hopefully eBay has fixed the many reported issues with Item Specifics not "sticking", requiring sellers to enter them over & over again.
New Listing Experience
If this is the new Unified Listing tool, hopefully they make some major improvements before rolling it out.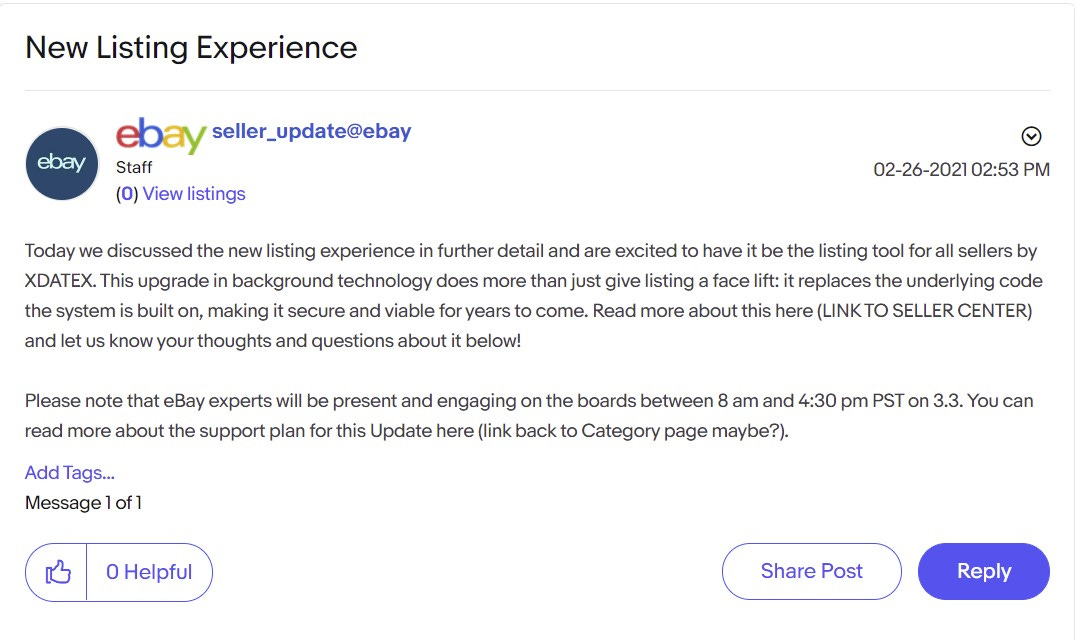 Enhancements to Promoted Listings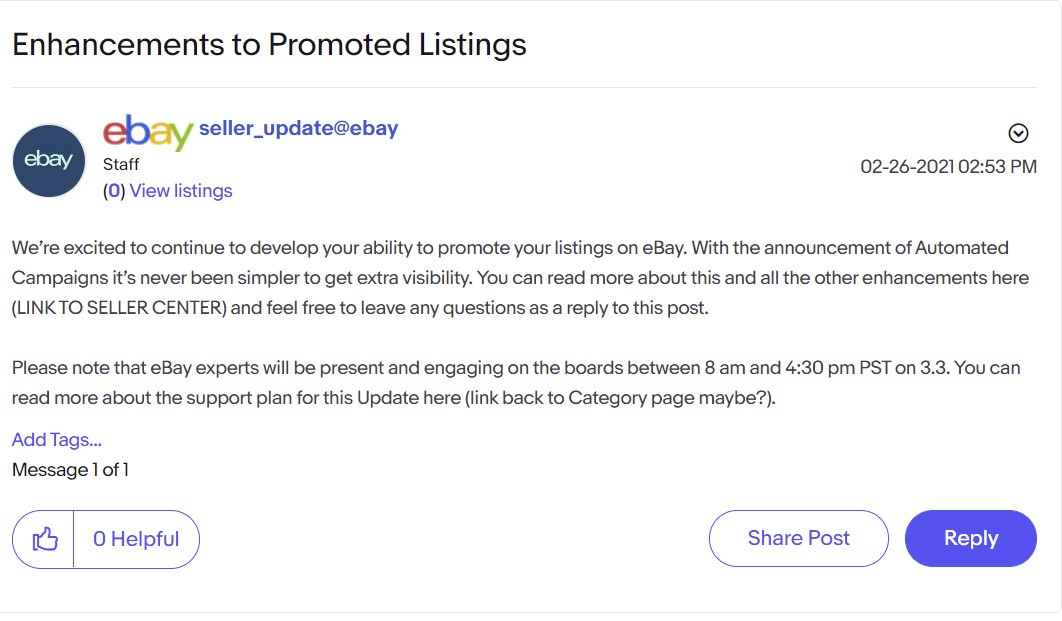 Promoted Listings Credit Removal
This one is disappointing, but not surprising. I saw the writing on the wall back in November 2020 but its good to at least finally have confirmation.
"Evolving" = being replaced with a lesser benefit.
This one particularly stings because the Promoted Listings Quarterly Credit was originally sold to sellers as a way to smooth over the transition of the Top Rated Seller+ discount going from 20% to 10% in the Spring Seller Update of 2017.
This change further diminishes a benefit that was offered to appease sellers after a different benefit was diminished - which makes it a bit of a double whammy.
Category & Classification Changes
Managed Payments Updates
I'll be paying close attention to this one. Hopefully it's just finalizing many of the changes that have been rolling out in phases, rather than throwing more unannounced curveballs at already weary sellers.
Insertion Fee Updates
Hopefully eBay is planning to expand categories for Zero Insertion Fee benefits- many sellers were disappointed last fall to find the ZIF updates were very limited to only certain categories.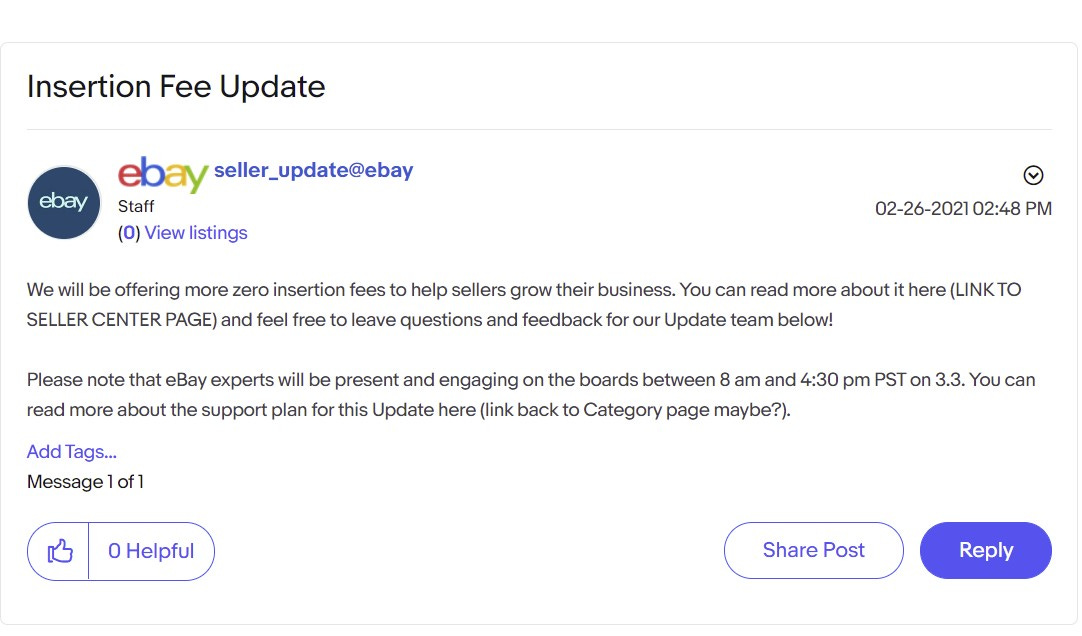 ---