eBay Integrates ChatGPT Into Listing Flow To Help Sellers Create Descriptions
UPDATE 7-1-23
eBay's initial test of their ChatGPT AI desription generator in May didn't go so well, with the feature being removed just days after launch due to "a bug in the client logic exposed the experience without the surrounding service details (button label, undo button, banner explaining the optional generative model, etc.) which created a broken user experience and confusion."
Those bugs appear to be fixed now as the feature has been reintroduced to the Android app.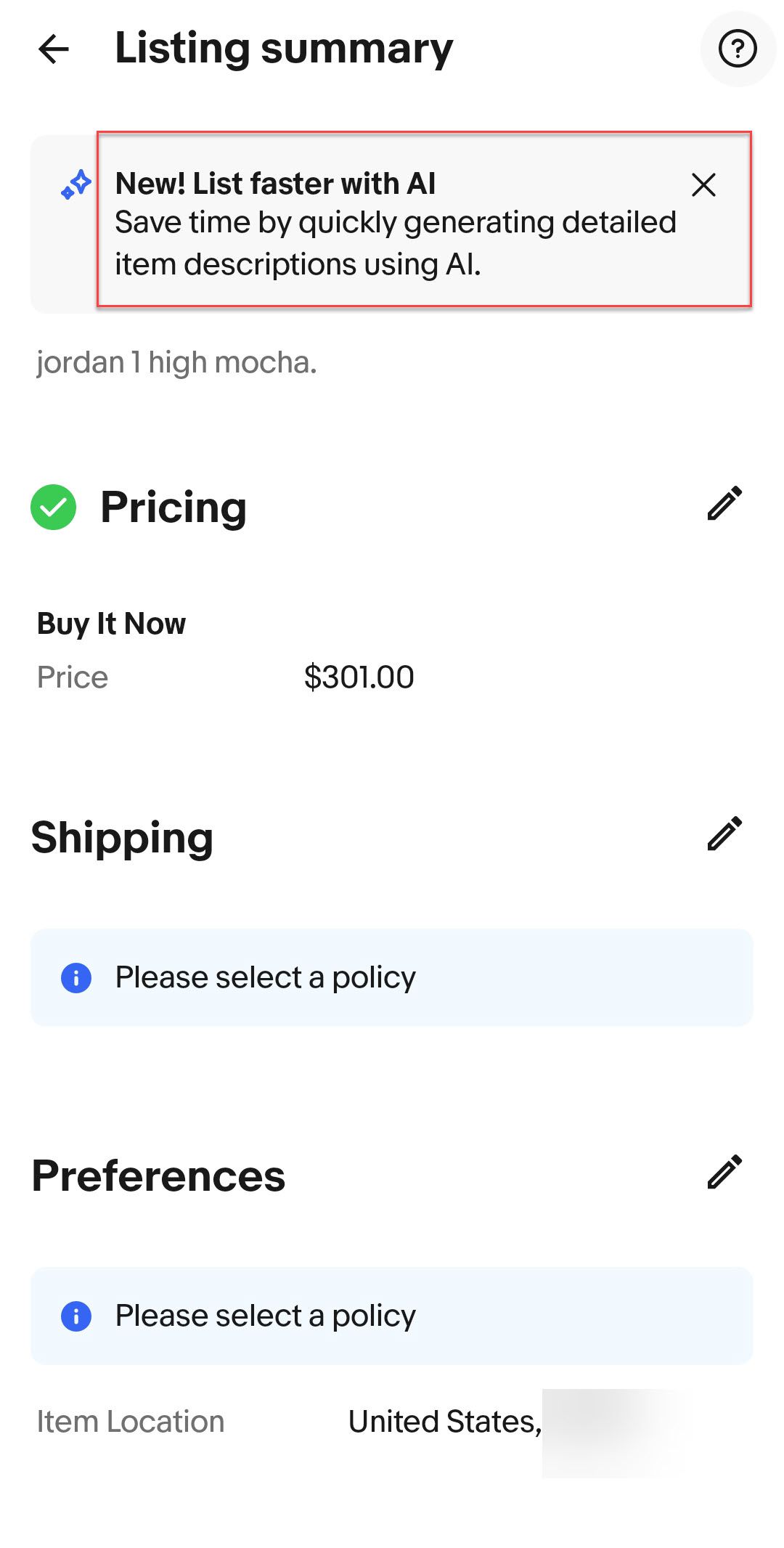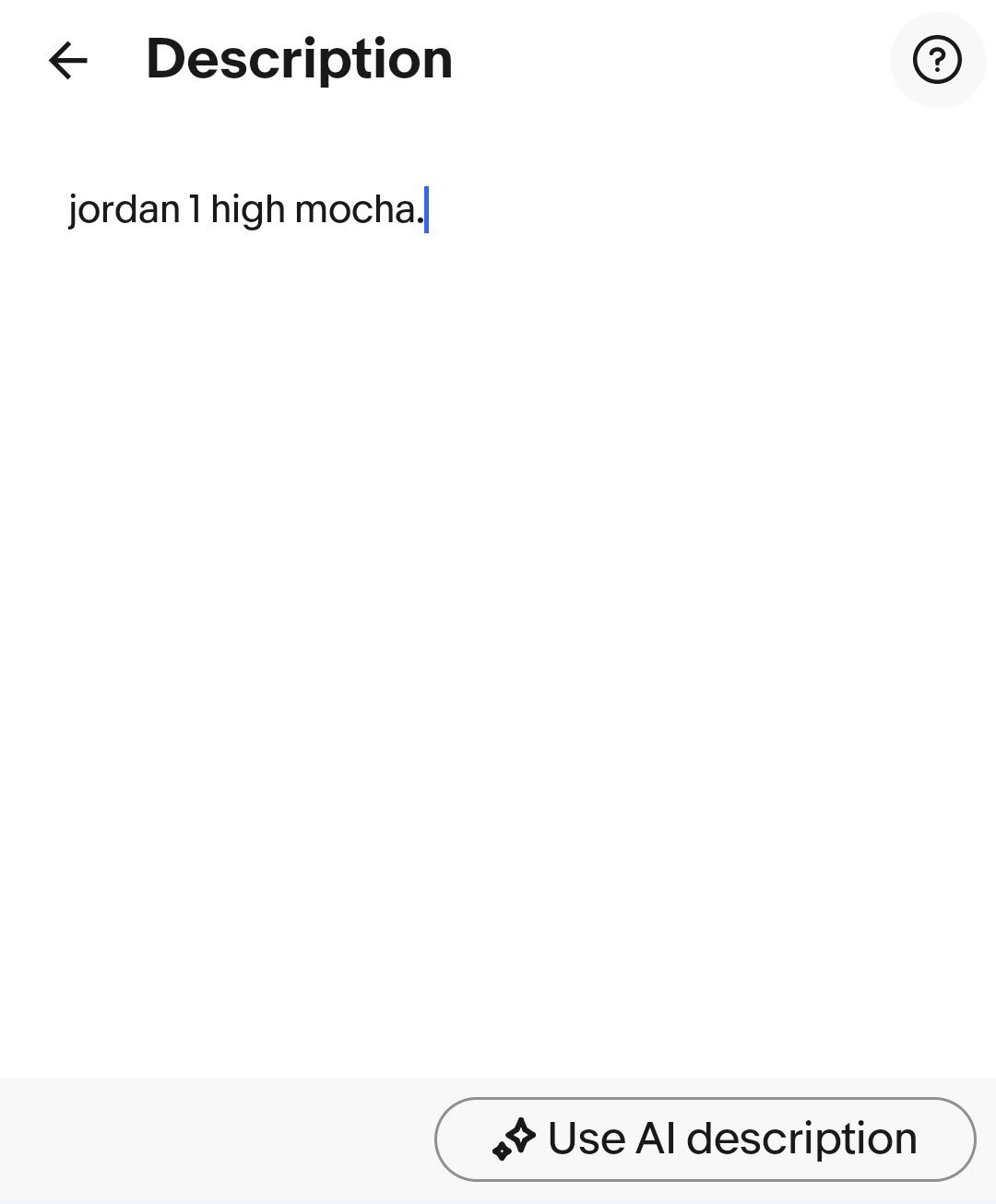 ---
UPDATE 5-28-23
And just like that.....it's gone. eBay has removed the ChatGPT AI description generator from the mobile listing flow just days after it was launched.
Was this not ready for prime time feature just smoke and mirrors to placate investors?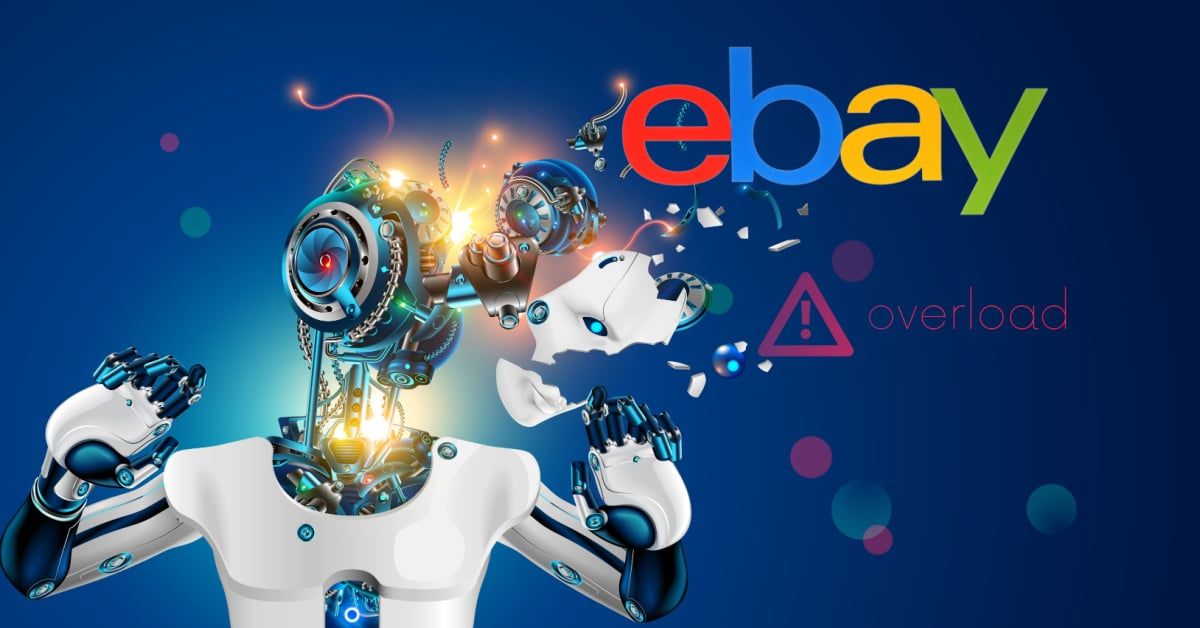 ---
UPDATE 5-24-23
eBay has started rolling out their ChatGPT integration for listing descriptions in its Android and iOS apps.
Update to the most recent version of the app and you should see the option available in the listing flow.
Let AI write your descriptions

Saves precious time - Simply tap USE AI description! You can still make edits or write your own.
Add the important details - Quickly generate enticing, informative descriptions.
But, it's not always perfect - Make sure everything lloks correct before listing your item.
WARNING: if you use this option, it will overwrite whatever you have already written - proceed carefully and keep a backup copy if you already have a detailed description you want to retain all or part of.
Here's how it works:
Tap the AI description icon in the bottom right and the new description will automatically populate.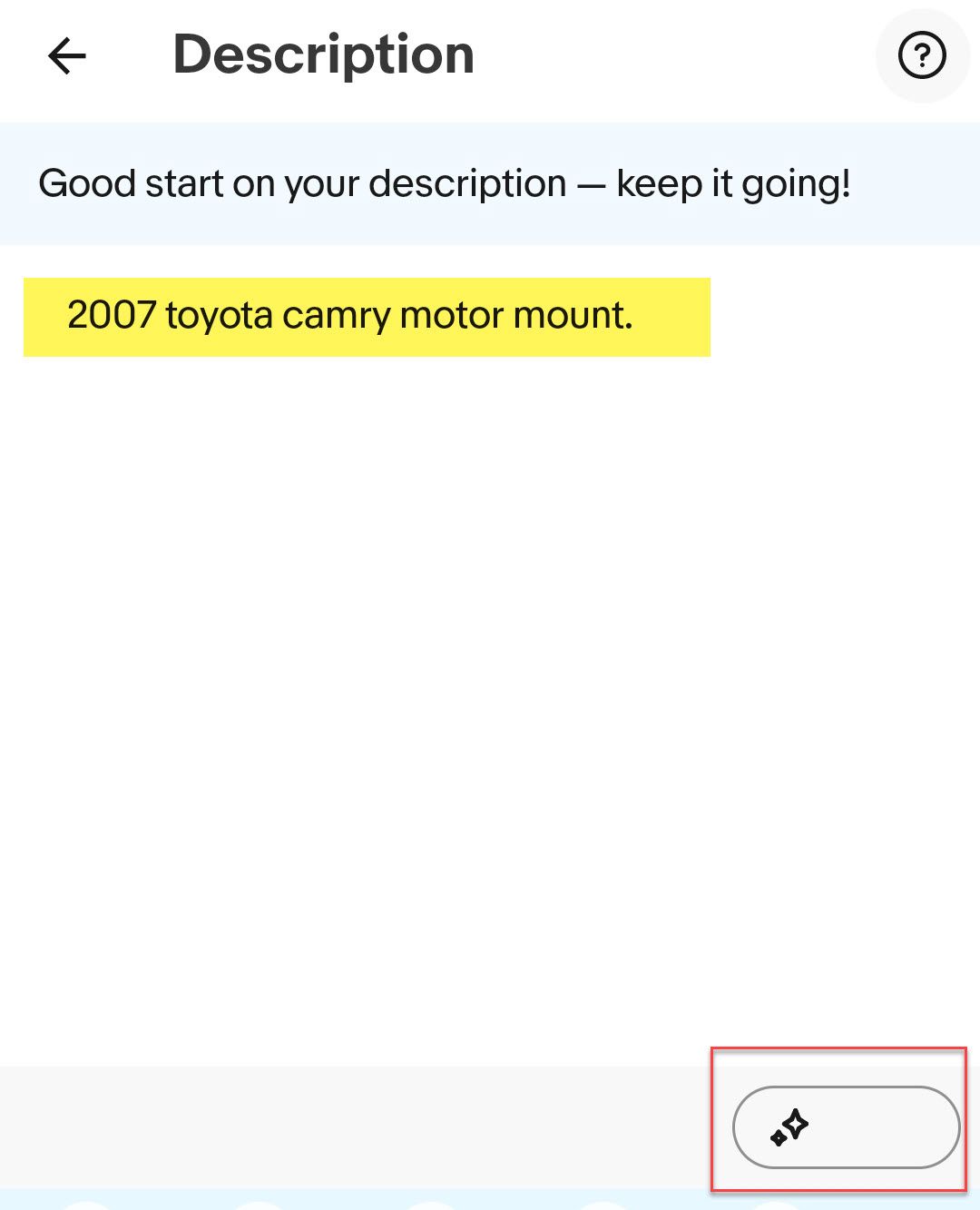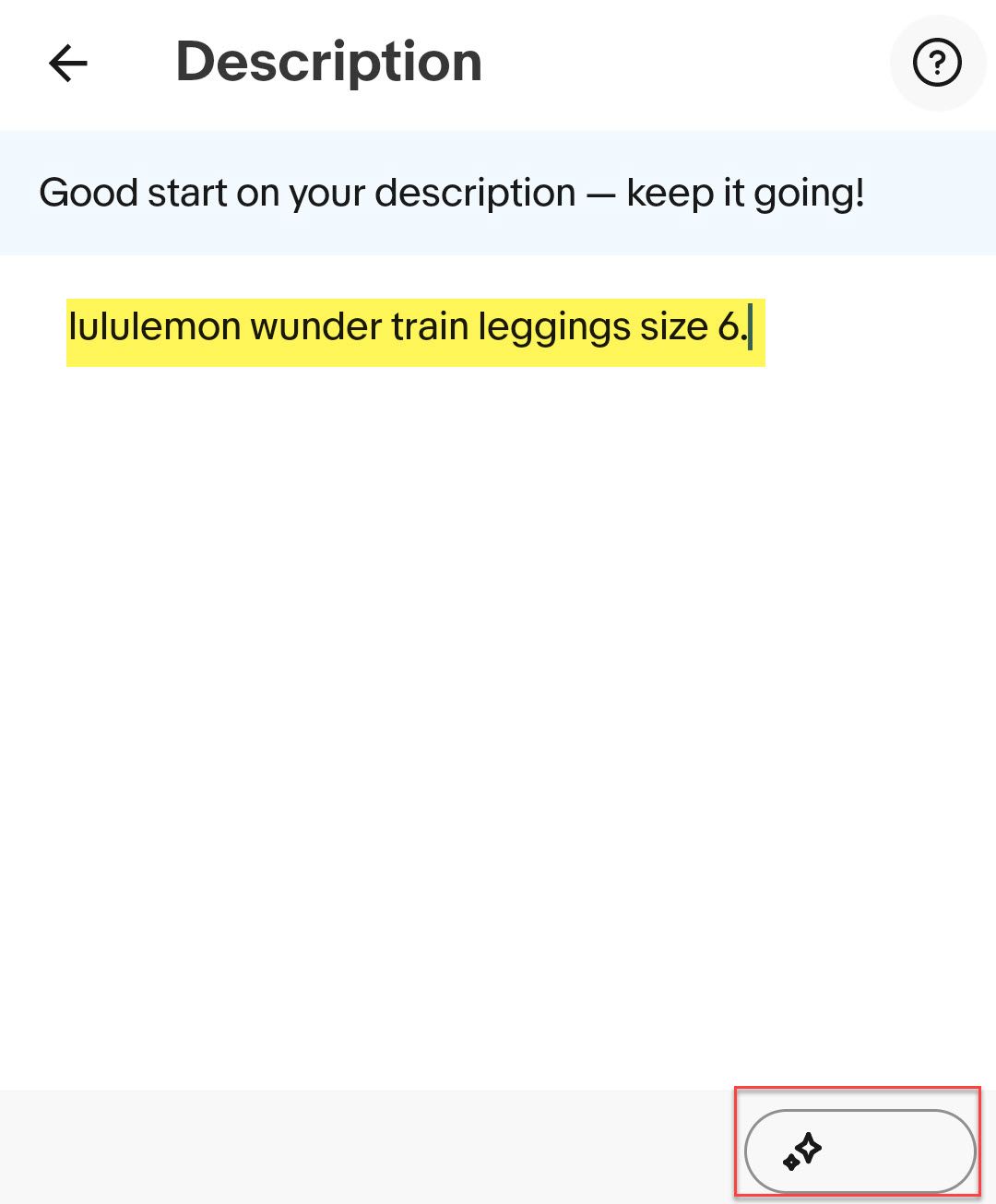 See what sellers in the eBay community are saying about this new feature:
Distinctly unimpressed. Those descriptions are just blather, adding little to no factual content, especially nothing to help avoid Not As Described returns from buyers who might even read the description in full, but will learn nothing further about the specific item in that listing.



In addition, if all sellers of the same item are hitting up ChatGPT for their descriptions instead of actually writing the descriptions themselves, how many different descriptions is it going to generate for the same item each time? It will just be the same glop over and over, served up by every seller of the same item.



Hard pass.
What do you think of eBay's ChatGPT listing integration? Let us know in the comments below!
---
CEO Jamie Iannone revealed in the Q1 2023 earnings call that eBay is working on integrating ChatGPT generative AI functionality into the listing flow to help sellers with creating item specifics and descriptions.
Over the coming quarters you'll see us testing new experiences harnessing our improved visual and contextual understanding of product images to assist our sellers in the listing process. For instance, sellers will soon be able to pre-populate categories and item specifics from a single photo enabling them to spend less of their time inputting inventory and more on growing and managing their businesses.



eBay is also well positioned to benefit from recent leaps forward in generative AI capabilities. We are in the process of integrating the ChatGPT API into our core listing flow and will soon launch a beta release of a plugin that enables sellers to automatically generate text for their item description based on known product attributes.



Generative AI has a number of exciting use cases outside of descriptions and we're exploring numerous potential applications across our marketplace that can enable truly magical customer experiences.
It will be interesting to see how this plugin will work, but based on Iannone's comments, it sounds like this may just be another third party bolt on app instead of in-house eBay innovation - similar to the the 3D Sneaker functionality eBay integrated from Unity/RestAR.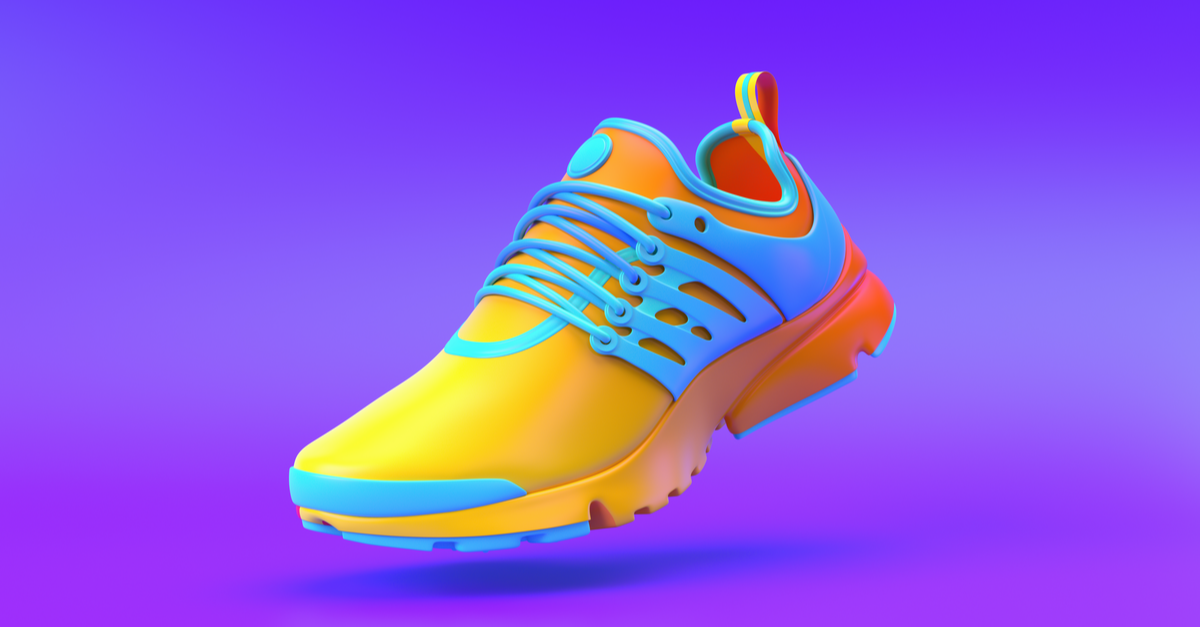 Despite touting eBay's own growing AI capability being applied to improve search and discovery, there was no specific mention of developing a conversational AI-powered shopping assistant like Shopify and Mercari.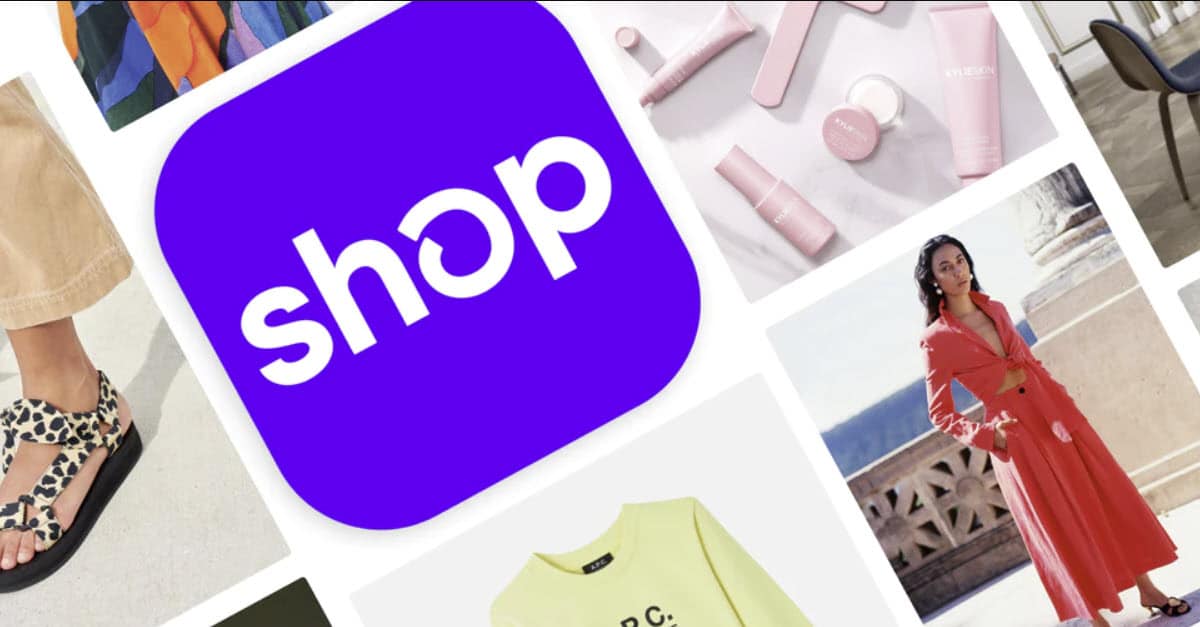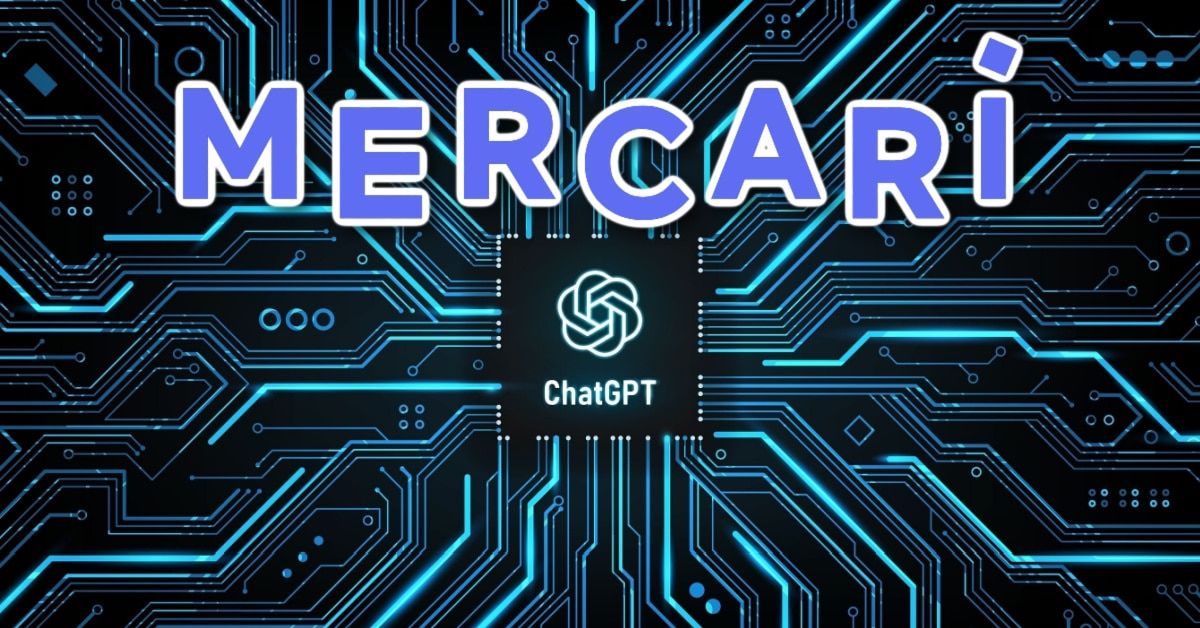 ---
What do you think of eBay working to integrate ChatGPT generative AI into the listing process and beyond? Let us know in the comments below!
---