eBay Canada Runs Earth Month Fee Promotion For Used Items
eBay Canada is promoting Reduce, Resell, Recycle for Earth month with a 70% Off Final Value Fees promotion for eligible sellers.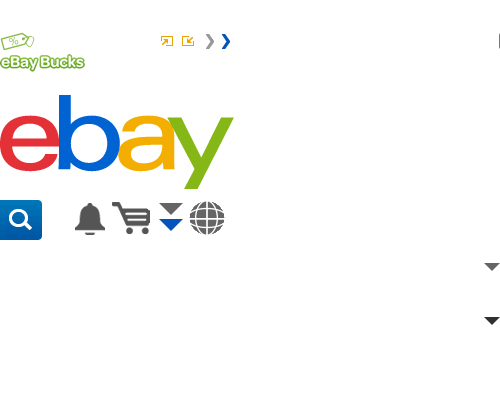 What is the Promotion?
Sellers ("Sellers) who activate the offer and then list during the Promotion Period, pursuant to the terms and conditions set forth herein, and list a Qualifying item, will receive a 70% discount on final value fees ("Promotional Rate") for up to twenty (20) listings that are (i) listed during the Promotion Period (the "Promotion") and (ii) sold before the listing is automatically renewed for Fixed Price and Buy It Now listings or during the first listing period for auction-style listings.



*To qualify for the promotion ("Qualifying Item"), items must be listed with the item condition equals to Pre-owned or Used. The following categories are excluded from the Promotion: Business & Industrial, Coins & Paper Money, Gift Cards & Coupons, Vehicles, and Real Estate categories.



Discounted final value fees will be applied to the total amount of the sale including the cost of the item and shipping, sales tax, and other applicable fees. The discount does not apply to any per order fee charged. All existing selling limits on your account (as well as category and item limits) still apply, and may prevent you from creating the maximum number of listings in this Final Value Fee Promotion. View everyday rate plan for full details.



Who is eligible?
The Promotion is available to sellers who: (i) received an email and/or message in My eBay; (ii) activated the promotion from the invitation email or on the Promotion landing page; and (iii) meet eBay's minimum seller performance standards. Please sign in to My eBay and view your Seller Dashboard to verify whether your account is currently meeting the standards.



This promotion does not apply to items that sellers have listed on non-Canadian websites (e.g. ebay.com, ebay.co.uk, etc.). However, the promotion will apply if eligible Canadian listings appear on non-Canadian ebay sites, for example when sellers select the option to ship globally.



When is it?
This Promotion will begin on April 14, 2023 at 01:00:00 ET and will end on April 20, 2023, at 23:59:59 ET for listings on www.ebay.ca, www.cafr.ebay.ca (the "Promotion Period").



How do I activate the Promotion?
Sellers will be automatically eligible after they activate the Promotion from the invitation email, the Promotion landing page, or from the Promotional Offers module within My eBay. Sellers must create listings on the Canadian eBay sites at www.ebay.ca, www.cafr.ebay.ca through the Sell Your Item form, Seller Hub, eBay Seller Tools, eBay Mobile applications, and most third-party tools. Please note that the discount may not be shown during the listing process. Instead, the discount will be reflected in the "Seller Account" section in My eBay or Seller Hub, under the Account tab, as well as in your next invoice.



Restrictions & Exclusions

This Promotion is only valid for listings on the Canadian eBay site at www.ebay.ca, www.cafr.ebay.ca or with an eBay Mobile application in Canada.
Only registered eBay members with an address located in Canada can receive the promotion.
Category restrictions may apply by the managed payments restricted categories policy available here.
The Promotion excludes listings created prior to activating the offer and listings with a start date prior to, or after the Promotion Period.
Auction-style listings created during the Promotion Period must sell within the first listing period to be eligible for the Promotion; Fixed Price and Buy It Now listings must sell within 30 days.
Items that are automatically relisted through the Automatic relist function do not qualify for the Promotion and will be charged.
All listings must comply with all applicable eBay policies, including eBay's Duplicate Listing policy that allows for the removal of duplicate fixed price listings.
Fees for optional features (such as reserve price, subtitle, Gallery Plus, listing in two categories, etc.) may still apply. Additionally, order and international fees may apply. Please note: Not all features are available in all listing flows.
This offer may not be combined with any other eBay selling promotions.
---
While eBay doesn't often run these types of fee discount promotions in the US, they have been using them increasingly in Canada, UK, and Australia as levers to pull when they need to try to ramp up sales in certain categories or to fit certain initiatives.
For example, earlier this year eBay UK ran a similar promotion for pre-loved fashion.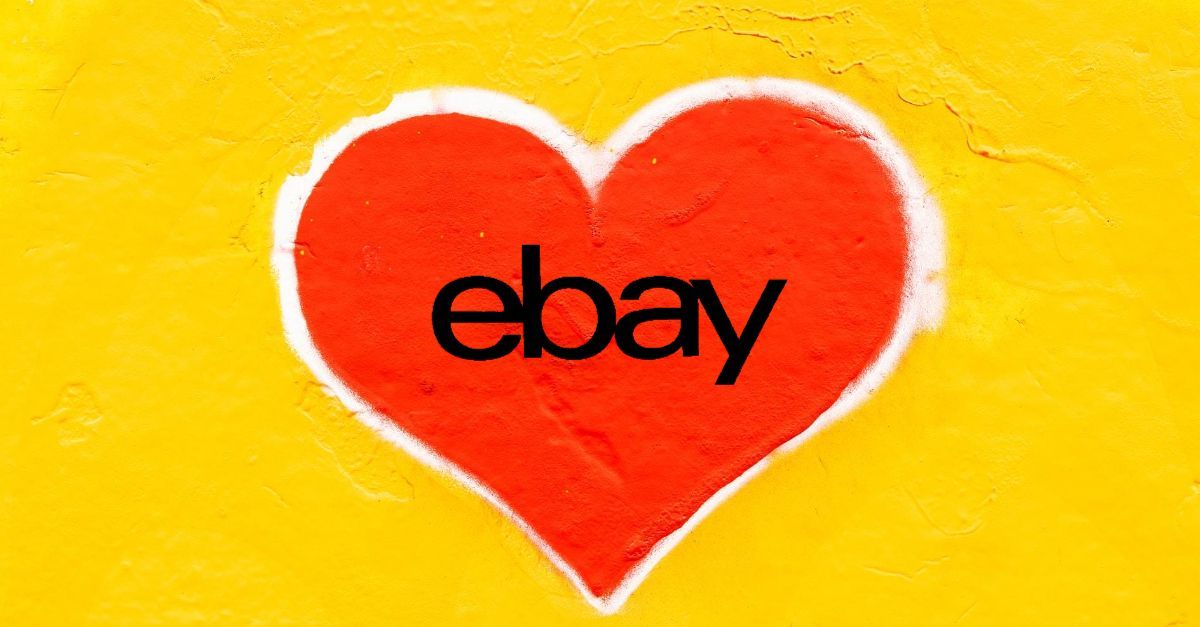 eBay UK also recently ran a New Year's ReSELLution promo to bring in new sellers with a fee discount promotion.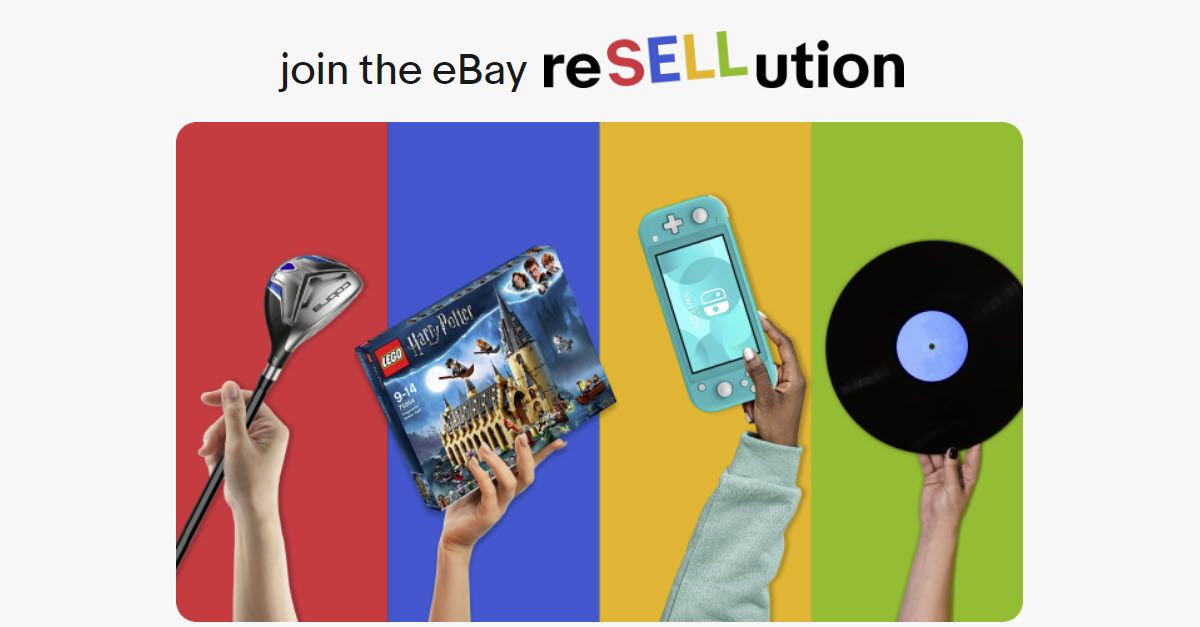 With the US being eBay's largest market, they are not focused so much on seller incentives as they are driving buyers to select focus vertical categories when they need to pump up numbers to try to show the focus strategy is working - like this conveniently timed, eBay funded end of Q1 10% off sneaker promotion.
As I've noted before, these discounts on both the selling and buying side are in many ways a continuation of a lazy promotional strategy that was labeled a failure during previous CEO Devin Wenig's tenure.
Back in 2018, eBay leaned heavily on sitewide discounts running many "flash sales" of 15-20% off through the year.  Those promotions were funded directly by eBay (though of course indirectly by seller fees) and proved to be a two edged sword.
The sales were geared to most benefit sellers with items in the ~$500 range, leaving many smaller sellers out, and even sellers who did report a temporary sales lift during the promos often also saw steep slumps in between when presumably buyers were waiting for the next discount to drop.
That flash sale strategy led to an increase in so called "one and done" buyers and Wenig was criticized at the time for not doing enough to bring in repeat buyers to the platform.
In fact, that strategy was considered such a failure that current CEO Jamie Iannone felt the need to explicitly distance himself from it when explaining his "high value buyer" strategy to investors on the Q2 2021 earnings call.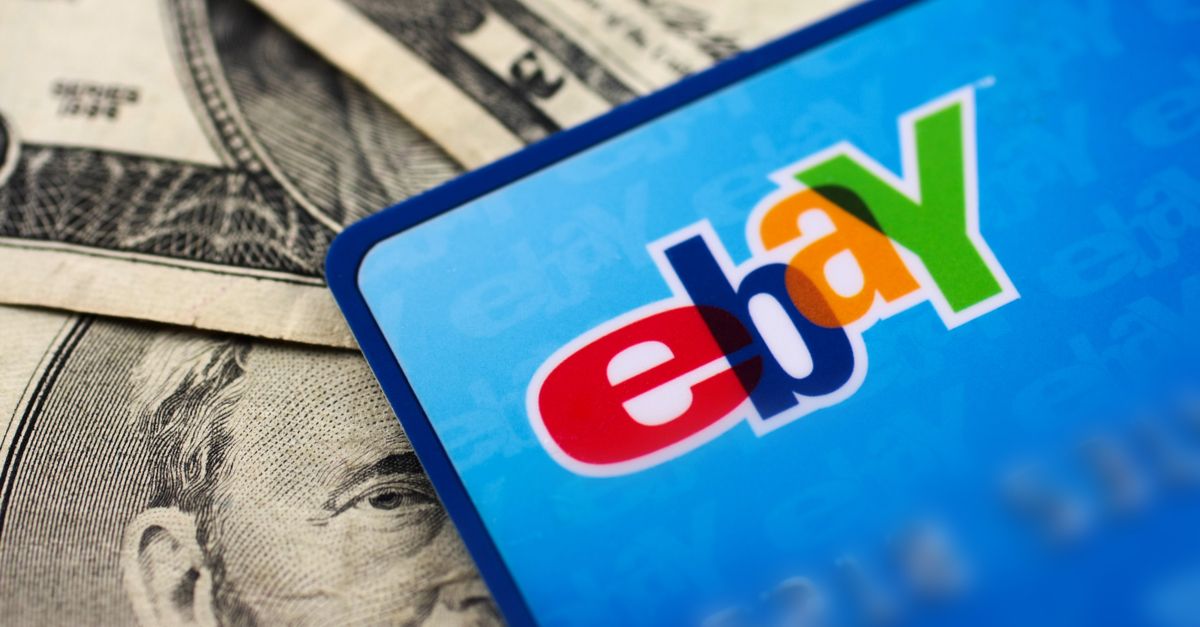 We've discontinued legacy tactics that led to low value, infrequent or one and done buyers. Our buyer base is starting to evolve based on this strategy. These high-volume buyers are growing compared to a year-ago and their spend on eBay is growing even faster. This higher-quality mix of buyers increases value for sellers and will lead to improved health of our ecosystem over the long-term...

...This is something that I laid out last July when we talked about the tech-led reimagination as being focused on turning buyers into lifelong enthusiasts on the platform and moving away from the tactics that we had in 2019 what was really just about the number of active buyers even low value buyers or one and done buyers. I've got the whole organization pivoted to focusing on those high-value buyers; buyers that are buying over $800, buying six times a year, or buyers who sell.
Despite his criticism of those past tactics, Jamie obviously hasn't abandoned them completely. eBay under his leadership has continued to offer 10-15%+ discounts to buyers on a regular basis, but they are usually limited to "focus vertical" categories as noted above.
If you need proof that the current fee promo strategy is having a similar effect on sellers as the flash sale strategy had on buyers, look at the recent reaction when the usual discounted FVF promos offered to private sellers in the UK didn't show up on time - these are clearly habituated users who will simply choose not to participate in the marketplace unless/until their expectations are met.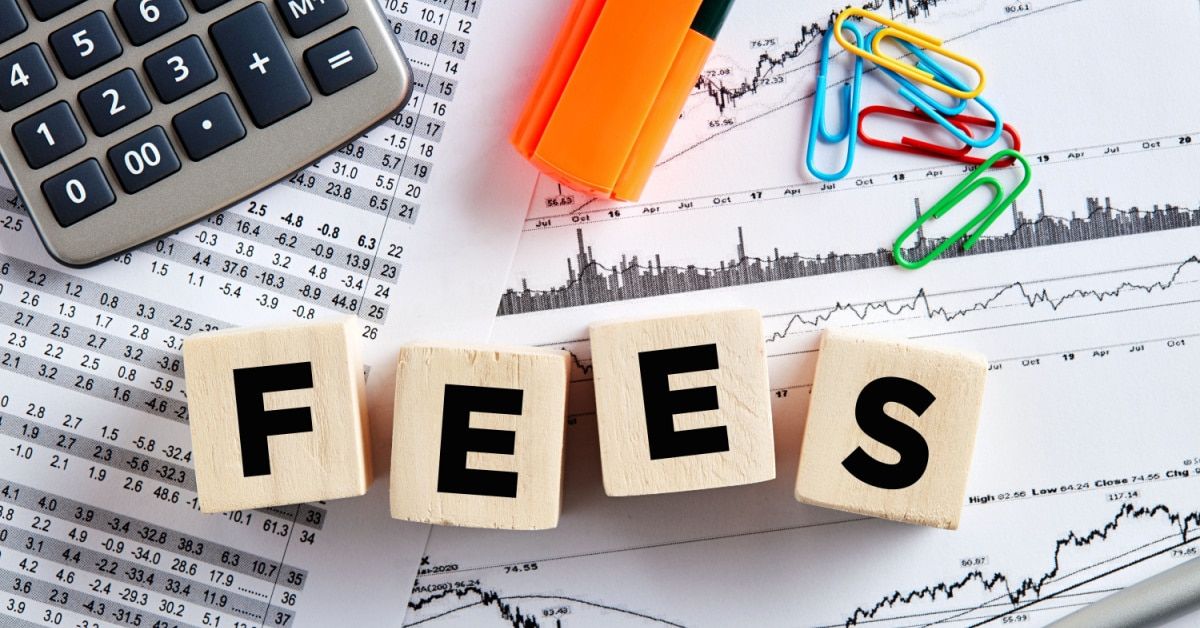 ---
eBay is under increasing pressure to meet their ESG (environmental, social, and governance) commitments to investors and pushing recommerce as a way to encourage consumers to shop sustainably is one way to do it, but at what cost and is it really worth it if eBay has to subsidize the efforts?
There was once a time when the word eBay was practically synonymous with "pre-loved" anything and everything.
The idea that eBay would have to bribe both buyers and sellers with discounts just to get them to list and purchase used items on the site is something that would have been practically unfathomable a decade ago.
Past leadership misexecution and mistakes lost eBay its foothold in this arena and current leadership doesn't seem to have any idea how to actually gain back market share in any long term, sustainable way.
Until and unless that changes, eBay will continue trying to pull levers and manipulate short term outcomes, but repeat buyer and seller loyalty across the whole platform will remain fleeting.
---