Amazon Expands Buy With Prime, Touts 25% Conversion Lift
Amazon has announced Buy With Prime is now expanding to more sellers and early reports show a 25% average increase in conversions.
No longer invitation only: Buy with Prime will be widely available to more U.S.-based merchants by January 31, 2023.



We launched Buy with Prime in April 2022 as a new benefit for Prime members to extend the shopping benefits that we all know and love—like fast, free shipping, a seamless checkout experience, and easy returns—to online stores beyond Amazon.com.



Buy with Prime lets millions of U.S.-based Prime members shop directly from merchants' online stores with the trusted experience they expect from Amazon. Prime members see the Prime logo and delivery promise on eligible products, which signals that the item is available for free delivery—as fast as the next day—with easy returns.



Allowing merchants to offer Prime shopping benefits on their own direct-to-consumer online stores is an exciting part of the Buy with Prime mission to help merchants of all sizes grow their business whether on Amazon or beyond.



Increasing shopper conversion
With shoppers purchasing directly from merchants' online stores, Buy with Prime allows merchants to build customer relationships and brand loyalty while offering conversion-driving benefits.



In fact, Buy with Prime has been shown to increase shopper conversion by 25% on average, according to internal Amazon data. This data point measures the average increase in shoppers who placed an order when Buy with Prime was an available purchase option versus when it was not, during the same time period.
Amazon launched Buy With Prime in April 2022 and it has been a limited invite only program since then, but now that's changing - Amazon says it will be open to all eligible US based sellers by January 31, 2023.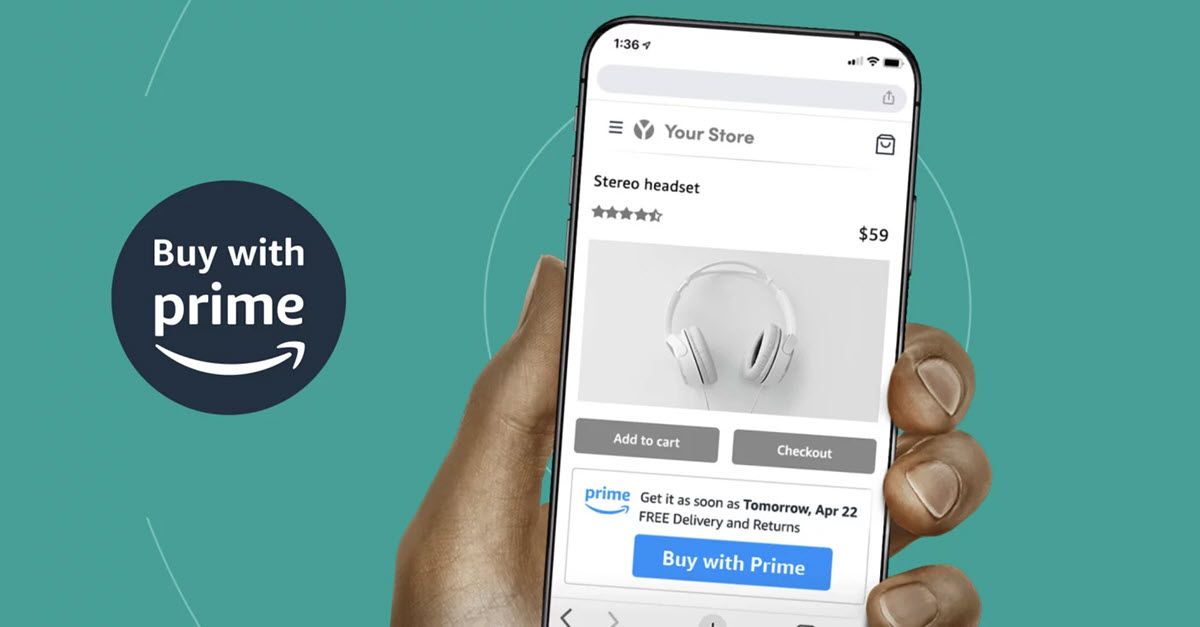 Buy With Prime has gotten a very interesting upgrade as well - the abillity to display customer reviews from Amazon in your online store.
Introducing Reviews from Amazon
We're also launching a new capability for Buy with Prime merchants: the ability to display customer reviews from Amazon.com within their own online stores. The ability to display ratings and reviews on their own ecommerce stores can help merchants increase shopper trust and conversion, and better inform shopper purchase decisions.
And finally, it's hard not to see the Ecommerce Integrations segment of the announcement for what it clearly is - a big swipe directly at Shopify.
Ecommerce provider integrations: BigCommerce
Buy with Prime is designed to work with most online stores built with services offered by ecommerce service providers, including BigCommerce. On January 10, BigCommerce announced the Buy with Prime app for BigCommerce. This new self-service integration will help BigCommerce merchants easily enable Buy with Prime on their storefronts—no coding required. With this integration, we're providing merchants with improved onboarding and management features to support their growth.



We've been working closely with merchants since launching Buy with Prime, and we're thrilled to hear that the program has helped drive such impressive results so far. We'll continue innovating and investing in new features and tools to help merchants of all sizes succeed—and give Prime members the shopping benefits they love, whether it's on Amazon or beyond.
Shopify fired a shot across the bow back in September when it began to warn merchants that using Buy With Prime was a violation of Shopify terms of service and posed "security risks" in a move that many believed was really Shopify defending its territory as it tries to compete with Amazon with its own Shopify Fulfillment Network and Shop Promise programs.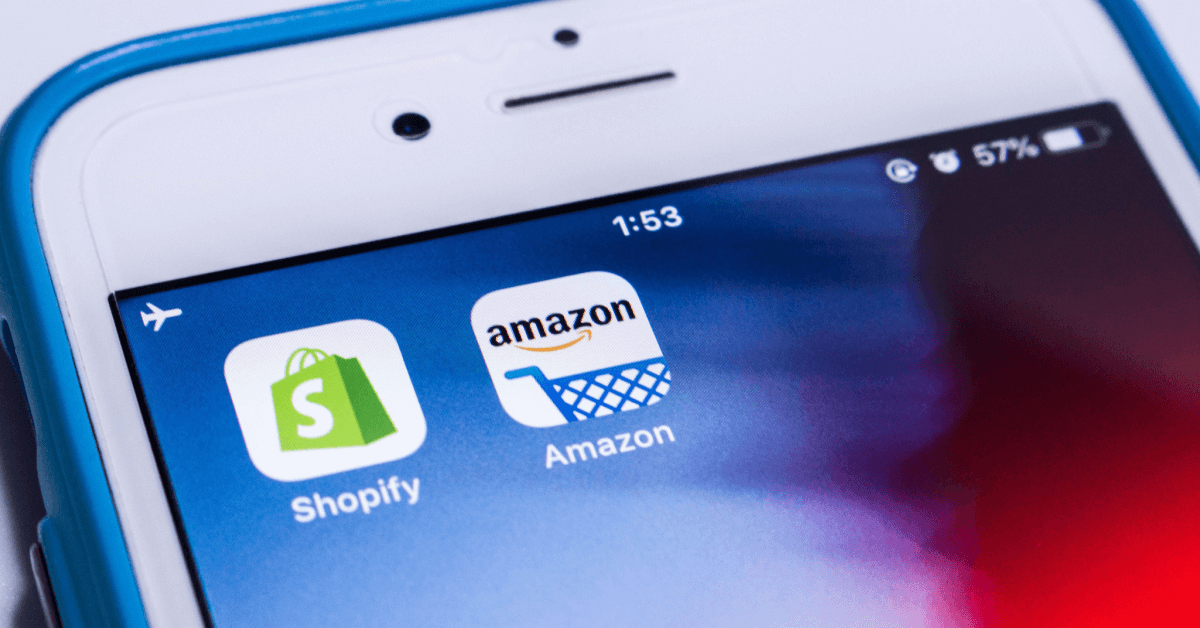 Amazon choosing to prominently feature BigCommerce, one of Shopify's biggest competitors, as a flagship ecommerce integration partner send a pretty clear and unambiguous message about what Amazon thinks of Shopify's position. 😉
The concept of Buy With Prime looks great, but in my opinion, Amazon is going to need to deal with lingering Prime delivery delay issues for this feature to gain long term traction.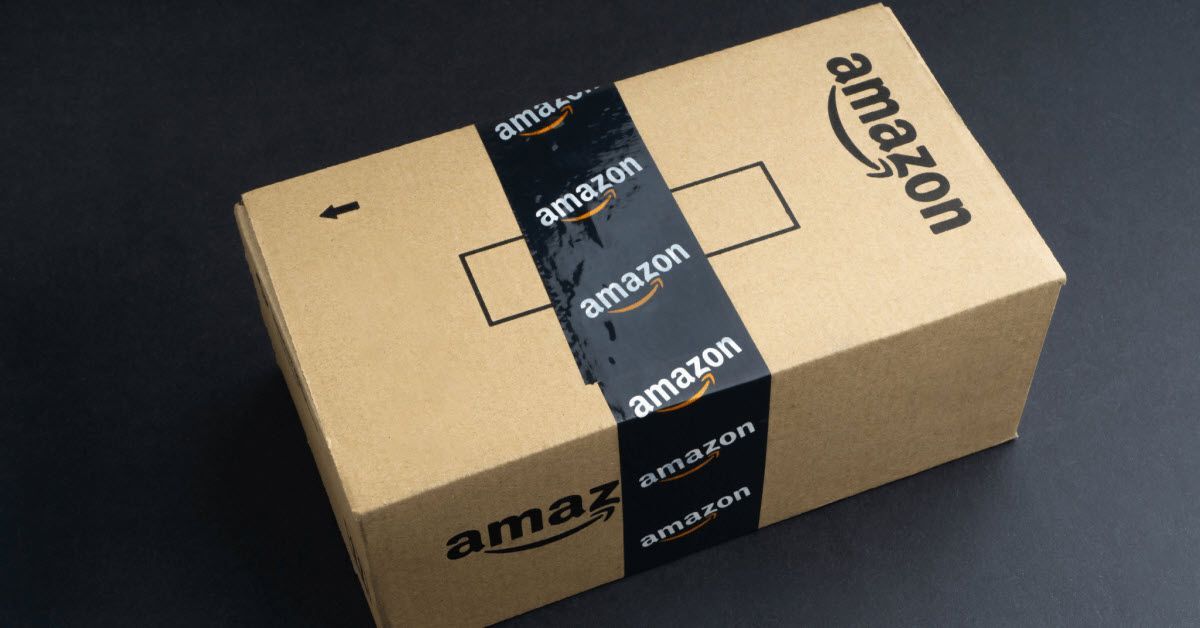 ---