Will Shopify Announce More Layoffs Before Q1 23 Earnings?
UPDATE 5-4-23
Shopify announced this morning they have undertaken another round of layoffs and will be selling off Shopify Logistics to Flexport, resulting in a ~20% reduction in workforce by the end of the day.
---
UPDATE 5-2-23
Per a Shopify employee, leadership is enforcing a forced distribution at the organization level for performance reviews and the general consensus internally is the reviews may be used to constructively dismiss ~10-15% of the workforce for performance reasons to avoid an explicit layoff.
The reported performance review levels are:
10% High Positive
65% Positive
15% Usually Meets (subject to PIP or layoff)
10% Off Track (usually fired ASAP)
Based on previous experiences, employees are generally expecting the dismissals to occur before Q1 2023 earnings are reported on Thursday.
It's also worth noting that Shopify moved up the time for its earnings call. Originally scheduled for 2 PM Pacific/5 PM Eastern on Thursday, the call will now be taking place at 5:30 AM Pacific/8:30 AM Eastern.
Shopify has not responded to a request for comment.
---
Rumors are swirling that Shopify could be preparing to announce more layoffs ahead of Q1 2023 earnings call this Thursday.
Business Insider (paywall) reports internal messages show increasing concerns among Shopify employees as in-person gatherings have been canceled and new review metrics could be used to grade workers less positively.
Employees said that the company has canceled a number of upcoming "bursts," which is Shopify's name for team off-sites, and other in-person events.



The results of the company's latest performance reviews are due early next month, according to several employees. Company leadership told workers in the fall that it planned to change how it evaluated employees' performance. Employees now fear that fewer people will be graded positively on those evaluations, which Shopify calls "impact reviews."



Shopify did not respond to a request for comment.



Some employees on teams including talent acquisition have also quietly been laid off in recent weeks. In March, Shopify rescinded full-time job offers for a number of former interns who were set to join the company this summer and fall.
Over on Blind, Shopify employees are throwing their own rumors into the ring.
Partner works at Shopify and there has been a lot of chatter in his team about a possible layoff next week. Looks like they did their last layoff few days prior to earnings call. Is this true or just a rumor?
High chance this is happening next Wednesday. No idea on the impact but they have data points on everyone post the recent reviews, so not surprising.
One day before the investor call. Gives enough time to get the PR in place. Of course, everything is still just a rumor but has some weight behind it.
The company had been one of the first to announce layoffs last year, undertaking a 10% reduction in workforce (about 1,000 employees at the time) that was annouced just one day before Q2 2022 earnings.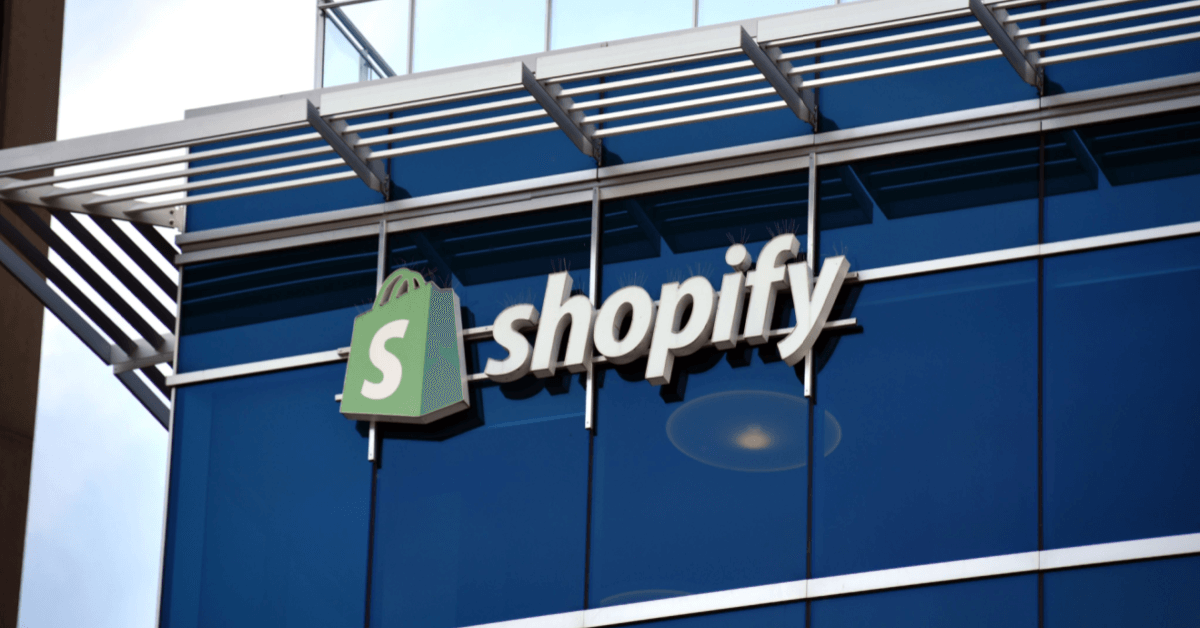 They also raised eyebrows by filling in customer service gaps after the layoffs by increasing use of outsourced support from TaskUS - a company with a concerning history including a class-action lawsuit filed in April 2022, alleging negligent handling of a 2020 data breach which impacted dozens of Shopify merchants.
Shopify is set to report Q1 2023 earnings on May 4 at 8:30 AM Eastern - stay tuned for updates!
---
If you're a Shopify employee, I'd love to hear from you - on or off the record, confidentiality guaranteed.
DMs are open on Twitter @ValueAddedRS or contact me for email or Signal.
---