Service Metrics Item Not Received Report Bug
eBay sellers are reporting a bug in the service metrics section of Seller Hub affecting their ability to download reports so they can monitor which cases are being counted.
Normally you can download a report for Item Not As Described and a separate report for Item Not Received by clicking over to the INR tab.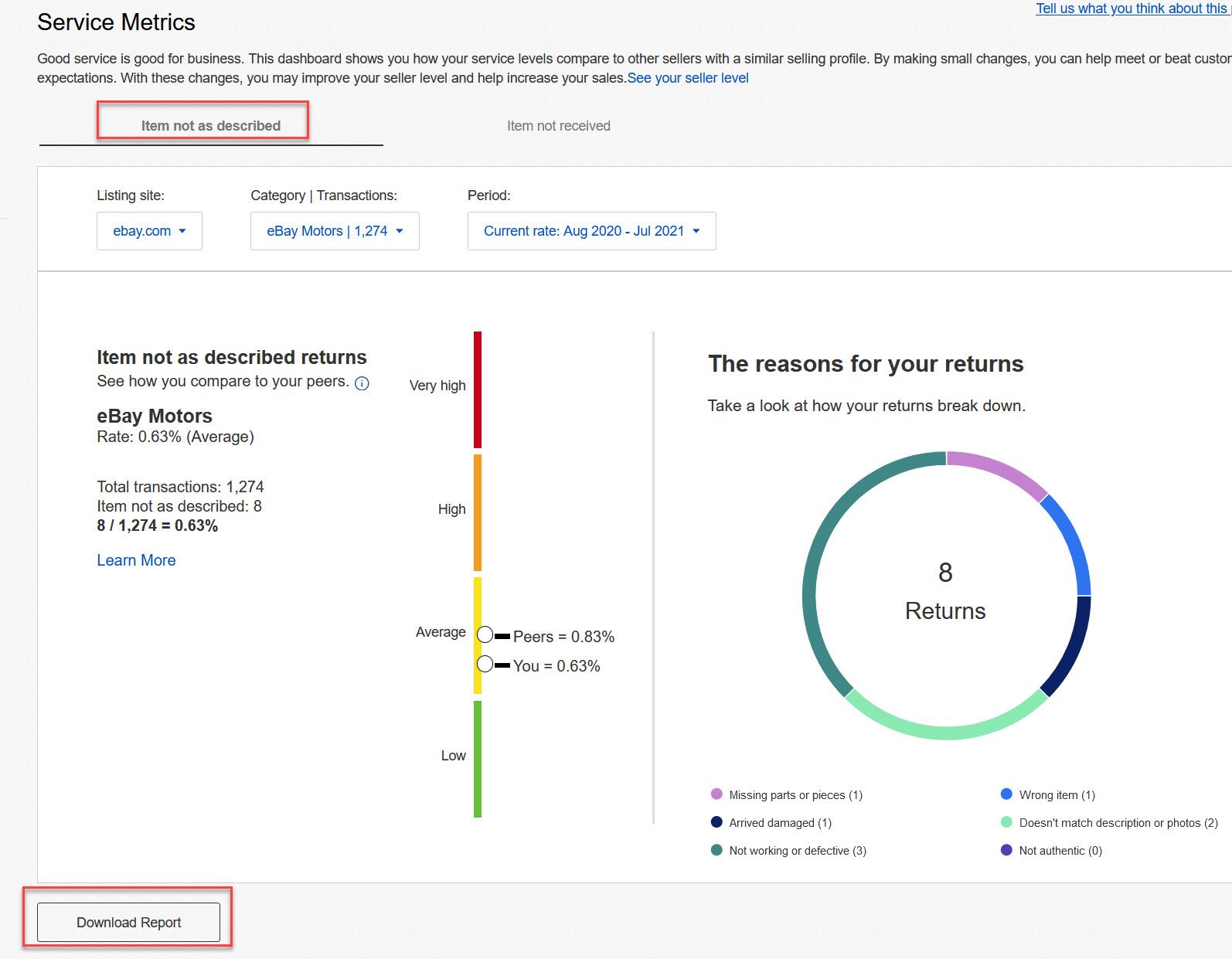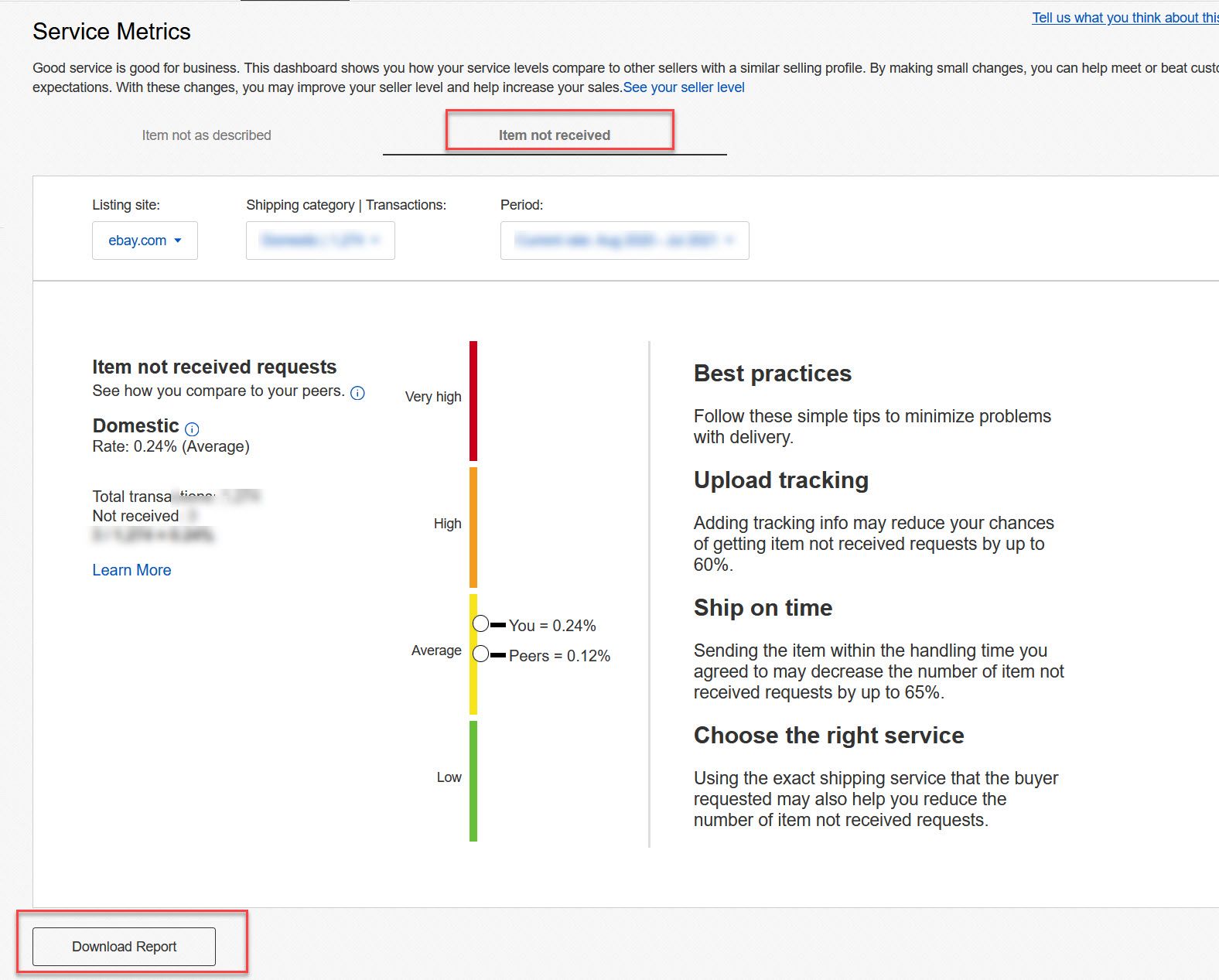 ---
Currently if you click "download report" under Item Not Received, it downloads the same report you get from Item Not As Described and only shows INAD cases, not INRs.

It seems like the link may be directing to the wrong report causing the INR report not to be accessible from the Service Metrics page at this time.
This can be a big problem for sellers who are trying to stay on top of their service metrics to make sure they don't have cases being counted against them that shouldn't be, like this seller had back in June.
That seller was eventually able to get eBay to "white list" the cases that were being counted in error, but what if other sellers are experiencing that same glitch and don't know it because they can't download the report?
Currently seller have no way to see which cases are being counted against them for Item Not Received metrics, so they have no way to tell if those strikes are accurate or have evidence to dispute them if they are not.
---
Follow ValueAddedResource on Twitter & Facebook ✔
Subscribe to receive eBay news, tips, and insights in your inbox 📧
---