Etsy Updates Handmade Policy Enforcement
Etsy has announced an update to how they are handling enforcement of their handmade policy - doubling down on enforcement but also promising a more 'human" touch.
We know you choose to sell on Etsy because we stand for something unique and different. Keeping Etsy special is as important to us as it is to you, and I wanted to provide you with an update on how we're working to ensure our marketplace upholds these values.



As Etsy grows, we're improving enforcement across our marketplace with a particular focus on our Handmade Policy to help unique items, and the people who sell them, truly shine.



Doubling down on enforcement while elevating the best of Etsy. So far this year, we've increased the number of listings we've removed for violating our Handmade Policy by 112%*, and we plan to further accelerate enforcement in the coming months. We've also recently clarified that policy violations, including Handmade Policy violations, prevent sellers from earning Star Seller and Etsy's Picks badges. This helps ensure we're only spotlighting and elevating sellers whose items reflect the spirit of Etsy.



Adding more human reviews to our enforcement processes. While we need to use automated systems in order to review the millions of listings on Etsy, human reviews are critical to ensuring those decisions are accurate.



Now, when a listing is flagged by our automated controls for potentially violating our Handmade Policy, it will remain active but not appear in search results and recommendations in order to give our specialists time to review the listing. Our team will determine if it should be removed, or if it can be sold on Etsy and be made visible again. The review process typically takes less than 24 hours.*



We've heard your feedback that listing removals can be disruptive to your businesses, and we believe making more space for human reviews will help reduce instances where we remove items in error, while still enabling us to limit the visibility of items that may violate our Handmade Policy. As we test this new process, we'll also be working to add more transparency to let sellers know if their listings have been temporarily removed from search for review.



Improving integrity across our ecosystem. In addition to our efforts to remove existing listings that violate our policies, we are working to prevent non-handmade items from making their way onto our marketplace in the first place:



For sellers: We're better emphasizing Etsy's policies during the listing process. We've added messaging and reminders about what types of items and listing images do and do not belong on our marketplace.



For third parties: Many companies integrate with Etsy via our public API to provide sellers with a wide range of valuable tools and services. We're working to identify where some companies may access our API and intentionally enable the listing and selling of mass produced, policy-violating items.



We plan to take action to ensure these third parties do not degrade the integrity of our marketplace. Any sellers impacted will be contacted directly, with clear communication about any changes.



**The vast majority of reviews will be completed in less than 24 hours, but may take up to a maximum of 48 hours. Any listings not reviewed within 48 hours will automatically be made visible in search and recommendations.
Etsy has come increasingly under fire for the rampant resellers, dropshippers, counterfeit items, and mass produced good on the site with mainstream media reports and financial analysts raising alarms.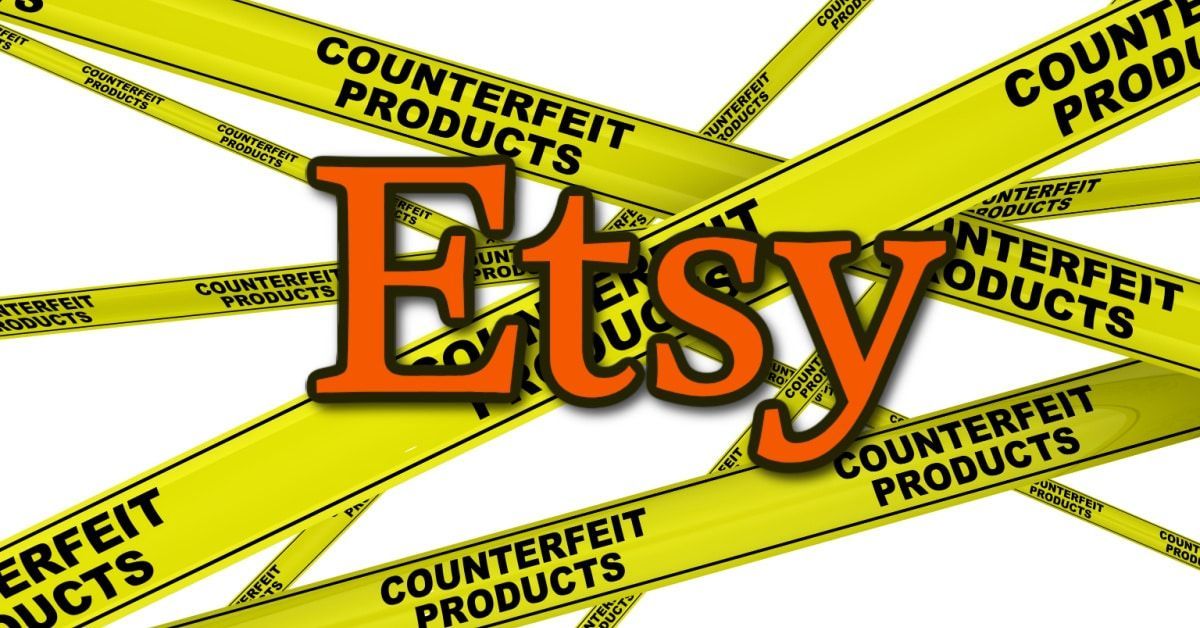 However, in their efforts to address these issues, Etsy's automated systems often go too far, with many innocent real handmade sellers caught in the bot-driven dragnet.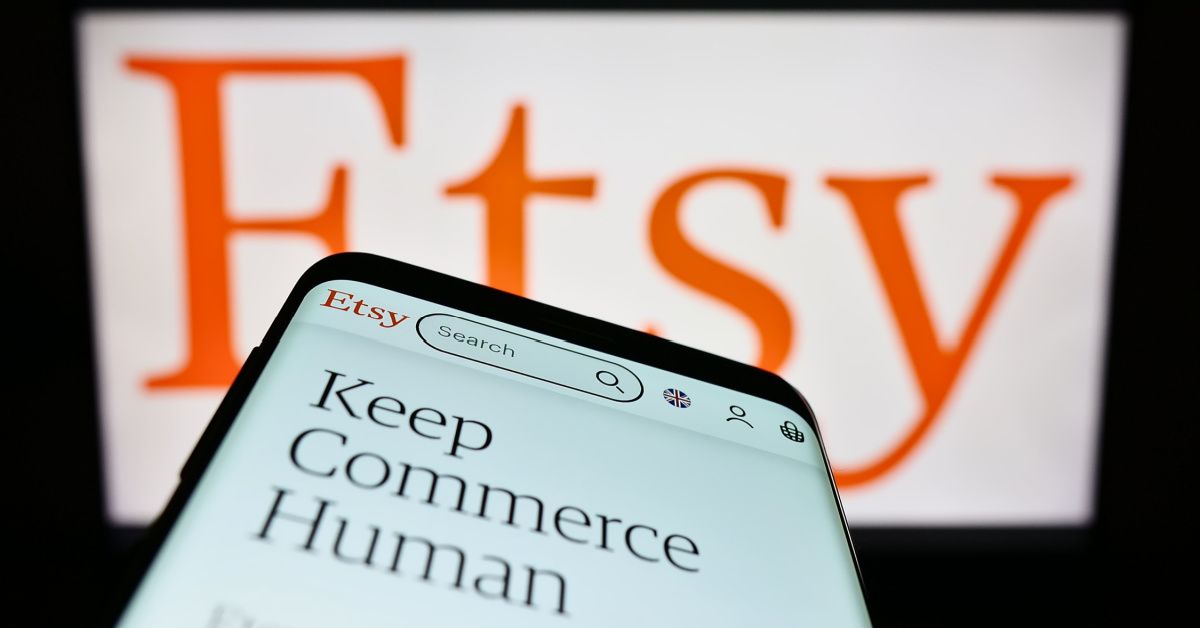 The part about scrutinizing third parties who use the Etsy API is very interesting - this could particularly target print on demand sellers and those who use dropshipping tools like AutoDS to automatically scrape product details from other marketplaces to list on Etsy.
Etsy seller and ecommerce consultant Cindy Baldassi shared her thoughts Twitter and further expanded on them in a LinkedIn post:
This sounds great, but I have a few concerns:

removing items from search for 48 hours can still have a dramatic impact on search ranking, as removal affects the quality score of listings.
there is no commitment to improve the automated removal system in the first place, yet we know that it has a 95% failure rate, per Etsy's own numbers in the 2022 Transparency Report. The vast majority of items reviewed by human eyes should never have been flagged in the first place. Etsy needs to do better than a 5% success rate.



Points that are not clear:



Will this new human approach apply to other problematic listings as well, for example counterfeit and prohibited items? [It took 4 days for Etsy to reinstate my listings erroneously removed as "drug paraphernalia" earlier this year. Other business owners have waited much longer.]



What will the appeal process now be like? Training new staff will always involve a learning curve, and even the best training will still lead to errors. If the human reviews have a high failure rate, many listings could still be removed for weeks, as they have been in the past, and sellers may not have an obvious recourse.



What will happen to listings flagged by other members, as opposed to Etsy's bots? [Per Etsy, these flags constitute a tiny minority of the total.] Will they also get speedy human reviews, or will some of them be ignored completely as they are now?
Those are all great questions! What other thoughts and questions do you have about how Etsy is changing enforcement of their handmade policy? Let us know in the comments below!
---