eBay Sellers Report Shipping Glitches As Standard Envelope Service Expands
eBay announced yesterday they are expanding eBay Standard Envelope service to cover more categories.
In January we introduced the eBay standard envelope through eBay Labels for Trading Cards sellers, with trackable shipping on items below 3 ounces for under $1. We've expanded the shipping service to Postcards, Stamps, Coins & Paper Money, giving you a more secure way to ship than with a stamp.  With tracking integrated into the label, and with automatic tracking uploaded to the order will help you meet the qualifications for Top Rated Seller.
This new service has encountered some challenges, with many trading card sellers complaining they are being hit with defects and Item Not Received cases because USPS is not properly scanning the barcodes or is rejecting the envelopes completely for being "too rigid" or needing additional postage.
---
Coincidentally just as eBay is rolling out this service to new categories, I'm seeing an increase in reports in the eBay community and Twitter that sellers are not seeing either the eBay Standard Envelope or USPS First Class Mail as an option when trying to ship orders.
Meanwhile, eBay's Technical Issues section in the community is full of similar reports.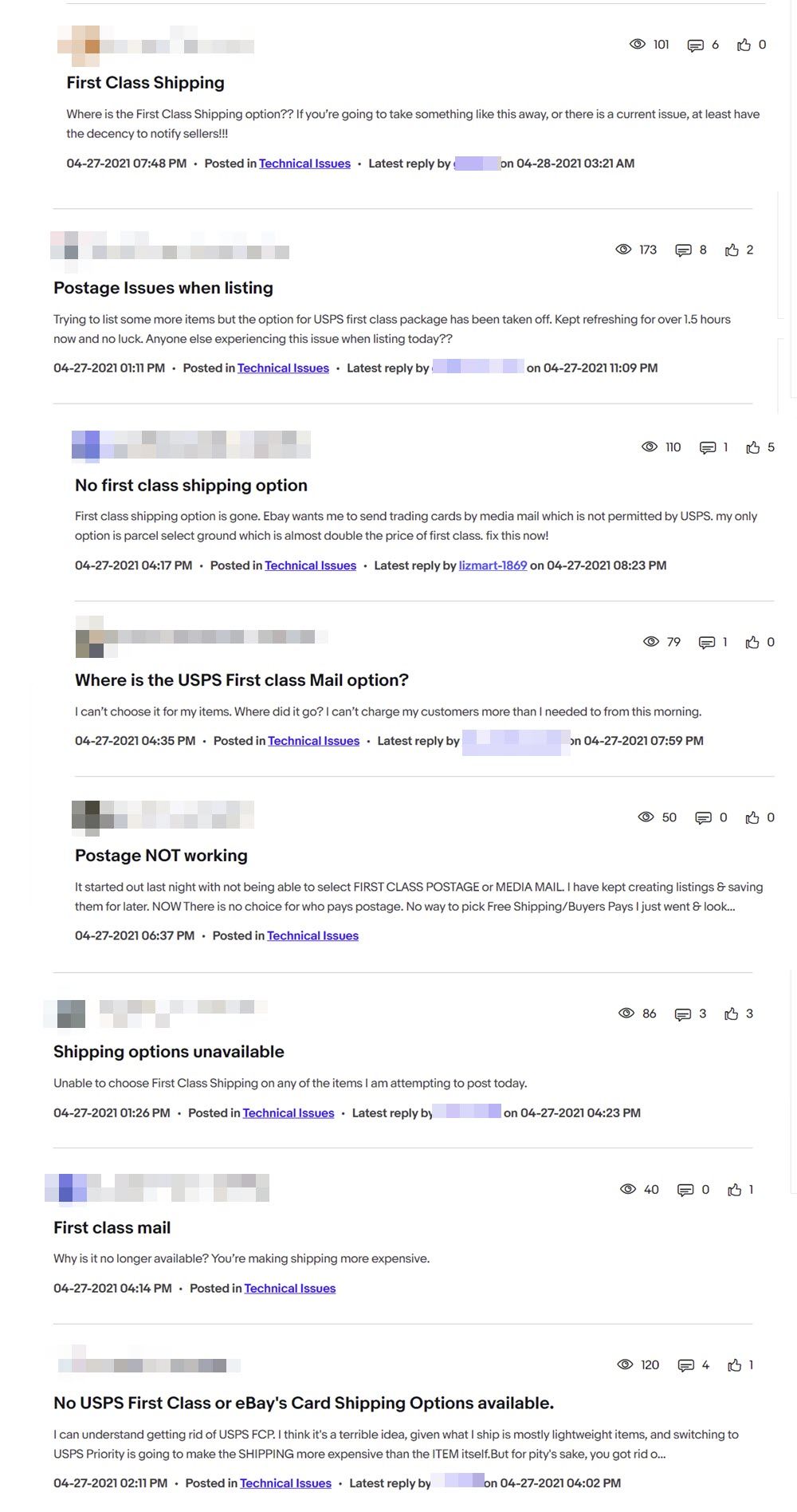 eBay's System Status page indicates no disruptions or outages, which is odd considering eBay's own support staff has acknowledged the issue.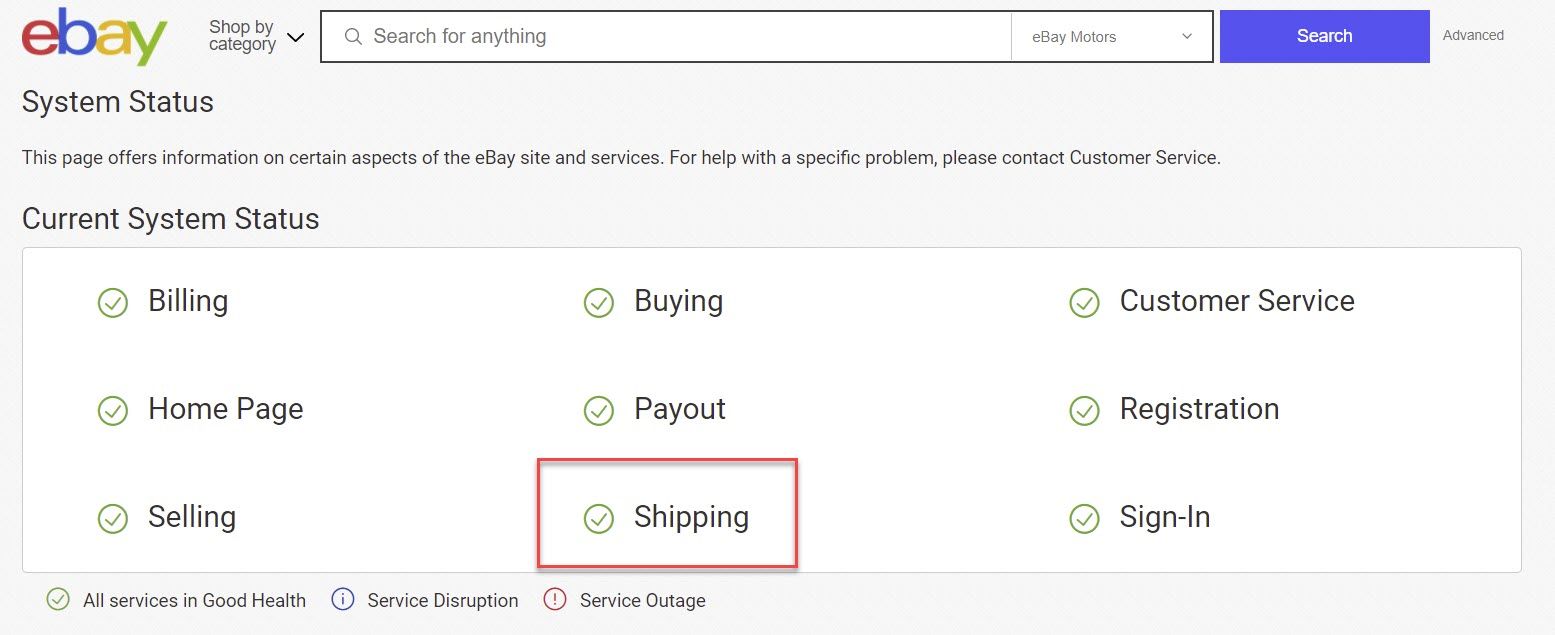 Choosing between a late shipment defect and possible negative feedback or shipping with a more expensive carrier/service and possibly losing money doesn't seem like a fair resolution.
eBay needs to step up and not just fix the glitch, but offer protection for affected sellers as well.
The weekly eBay community chat hosted today at 1 PM Pacific/4 PM Eastern will be dedicated to discussion on the eBay Standard Envelope Shipping Service - hopefully affected sellers can get some assistance from eBay staff there.
---