Amazon Aims To Beat eBay To Finish Line With OEM Parts Store
Just as eBay's vertical focus on Motors Parts & Accessories is kicking into gear, Amazon is upping the competition with a new OEM Parts Store experience.
Amazon is growing its auto parts business and helping you skip the dealer. The online retailer is working with original equipment companies like GM, Stellantis, and BMW to help bring you dealer-quality parts and accessories — OEM parts that can be shipped to your home, held for in-store pickup, or even sent right to your favorite shop.



"Since 2020, we've seen an average 20% increase annually in the number of vehicles US customers have saved in the Amazon Garage, showing a clear customer interest in shopping for parts and accessories for their vehicles similar to the way they shop for other consumer products," said Ernie Linsay, Amazon's director of automotive...



...While you could skip the dealership, the new Amazon Garage collaboration can actually help both you and your local dealer. Finding the right part from your dealer today usually means a series of phone calls or an in-person visit, and then having no idea if the price you got was competitive or way too much.



The new Amazon garage will include dealerships on the list of online sellers. Amazon says dealers will be able to offer their parts inventory to local and national customers. They'll also be able to offer discounts specifically to customers in their service area or pitch deals nationwide.



Using the new Amazon Garage has the potential to make purchasing parts easier for customers, too — even those who want a shop to install the part instead of doing it themselves.
---
The Amazon OEM Parts Store comes with Amazon Confirmed Fit on a wide variety of OEM parts for many makes and models.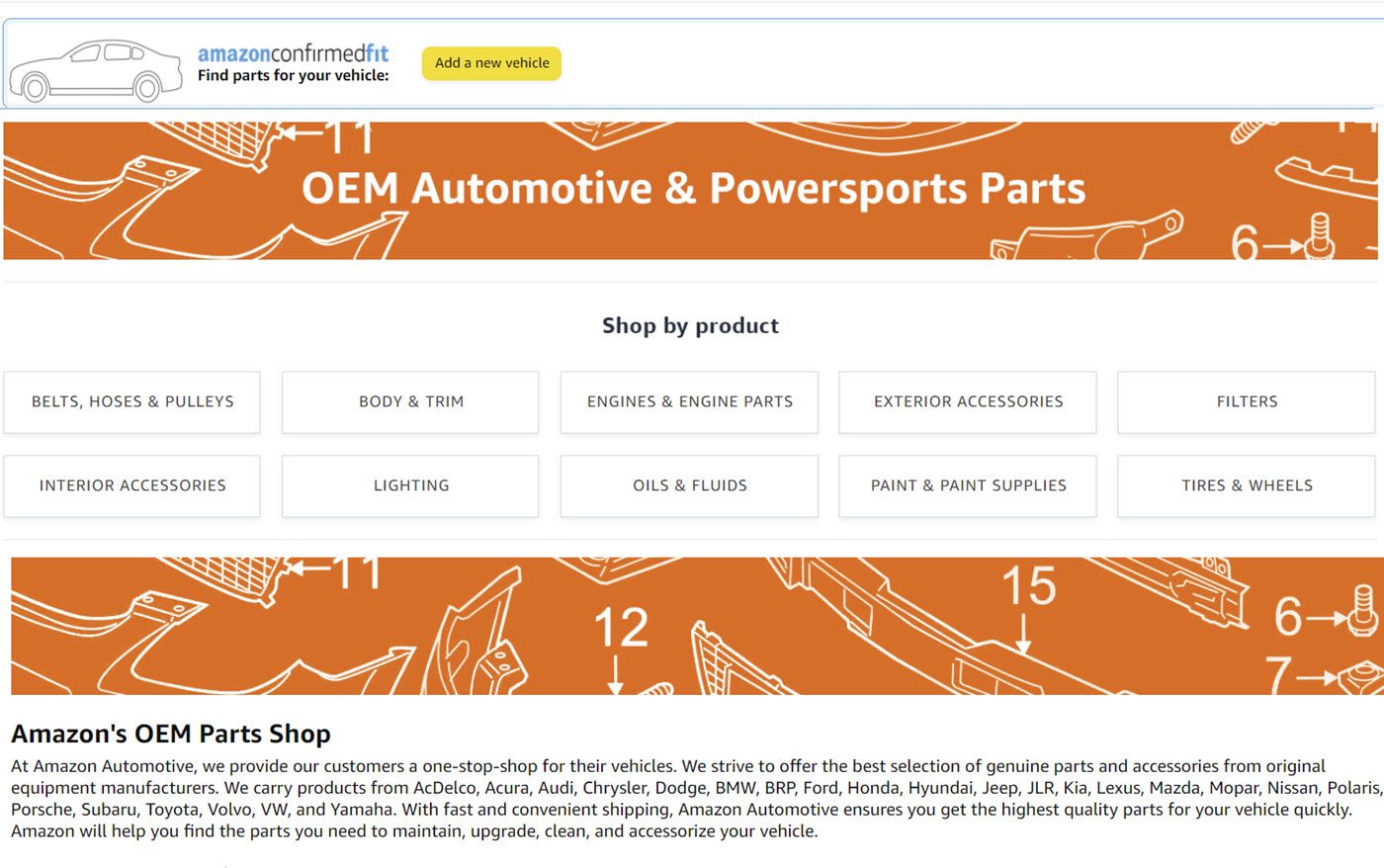 The new Amazon garage will also help buyers connect with local dealerships who offer installation services. Dealers will be able to offer discounts to customers in their specific service area or nationwide.
Customers can pick a participating local shop or dealer and book an installation appointment directly through Amazon, or choose to have their order shipped to their home.
---
It's hard not to see this as a clear attempt to assert market dominance as eBay has also set its sights on improving the Motors Parts & Accessories experience with the recently announced Guaranteed Fit program.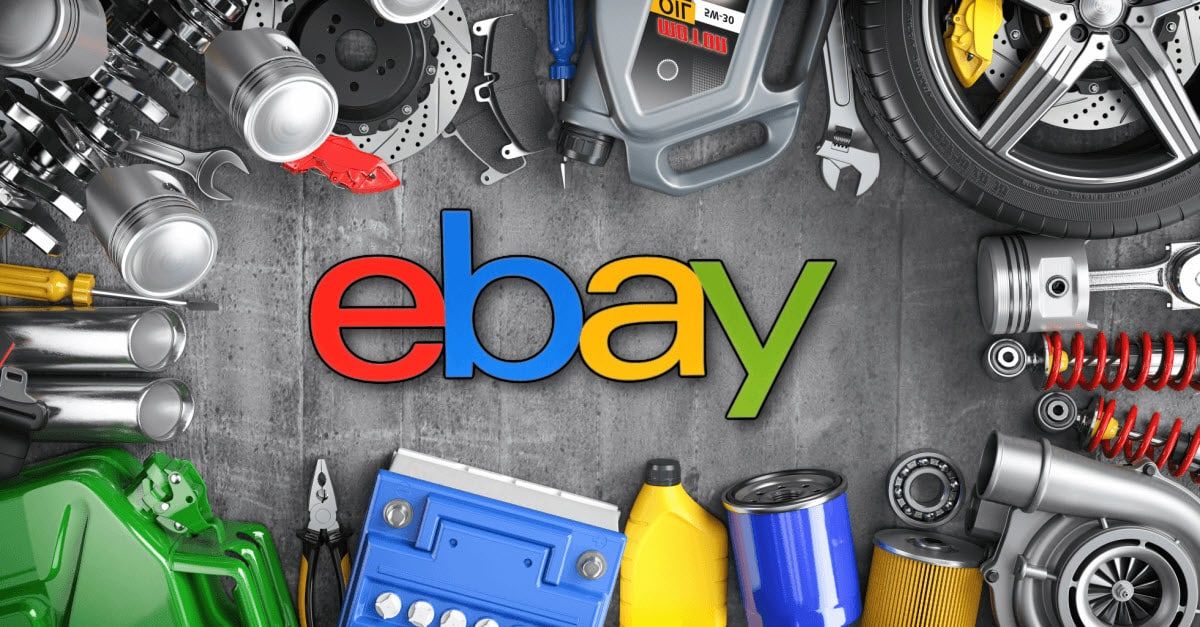 It's also interesting to note eBay CEO Jamie Iannone mentioned in yesterday's Q4 earnings call that they are expanding installation capabilities and the installer network for tires, as I had surmised back in March 2022 that installation services may become a key component to the P & A vertical strategy.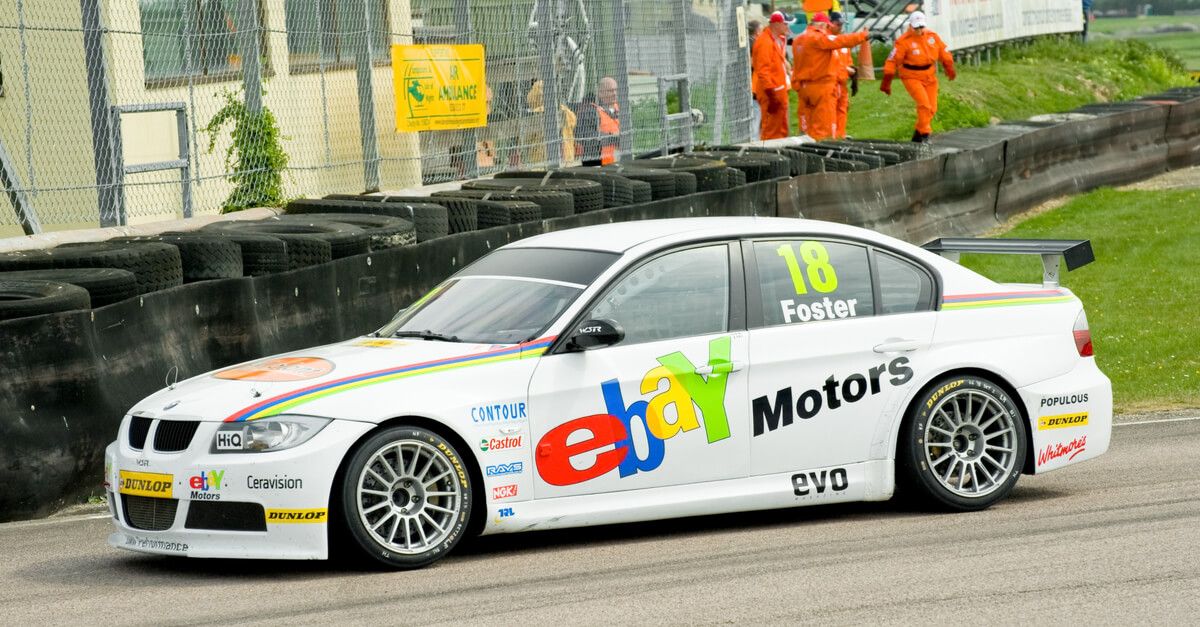 ---
Will Amazon beat eBay to the finish line to offer the best online car parts shopping experience? Let us know what you think in the comments below!
---