Sellers Block Germany Over Packaging Regulations
New packaging regulations affecting marketplace shipments to Germany take effect on July 1st and many sellers have decided it's simply not worth the effort or expense to comply, choosing to block sales to the country instead.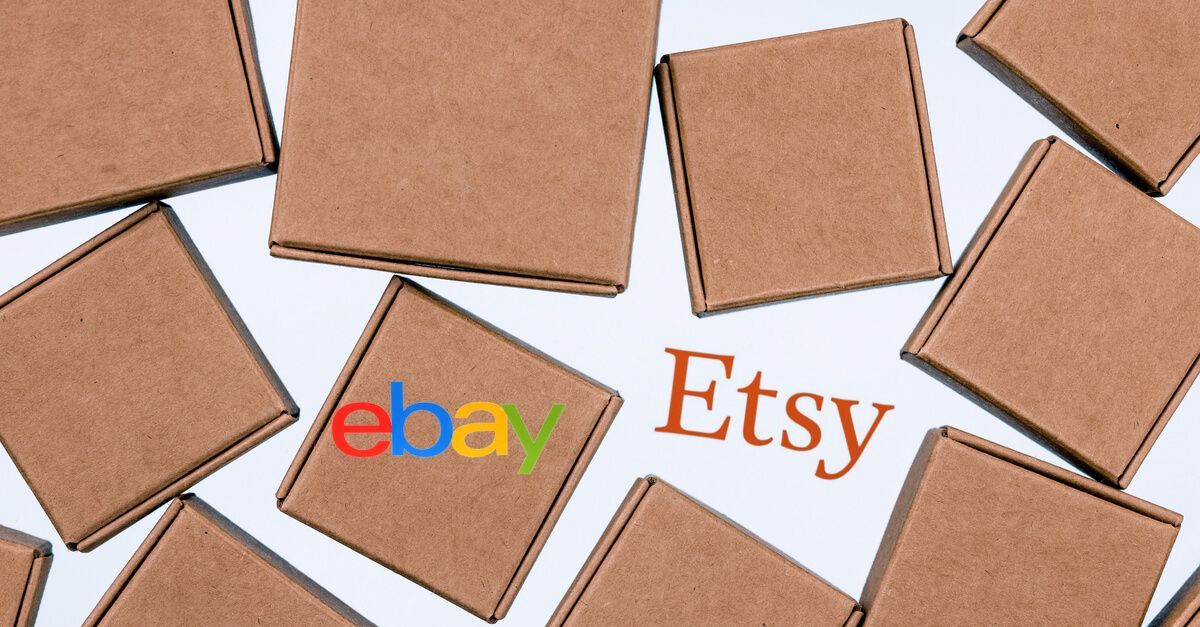 However, some Etsy sellers who wish to "opt out" are finding it difficult to change their shipping settings. Apparently Etsy doesn't offer a simple option to block a country if you aren't in the US or Canada and don't use calculated shipping, instead you must go through the tedious process of listing every country you do ship to instead of just the few you do not.
Multiple sellers have posted in the Etsy community asking Etsy to step in and provide an easy solution.
Excluding Germany shipping list issue
Due to the new packaging law coming in soon in July, there is no way to exclude Germany from your send to list unless you do the pain staking solution of literally adding every single country you send to one by one.



Even if you exclude them from the EU countrys you send to they still come up on the "every where else" section, this should not be happening, what is the point of having a seperate section for Europe in the first place if those countrys are still being included in Everywhere else, there must be a issue there some where.



As Etsy could stop you selling all together if you have Germany showing on your send to list and you have not registered for the new LUCID registration number this really needs to get sorted out ASAP.
Etsy - Please can you make it so we can exclude countries in our Shipping Profiles!

Since the announcement about the Germany packaging situation, and gaining knowledge about other countries with similar packaging systems, I no longer wish to sell to these countries. I have therefore amended my shipping profiles, but as there is no function to exclude countries from shipping, I have had to only include obvious countries, therefore excluding many other countries, as I cannot possibly go through all of the countries in the world and add them one by one to my shipping profile!!!



Etsy, please can you therefore make it easy to add continents or EU, Non-EU and everywhere else but to exclude some countries from these?!
FYI, I recently chatted with Etsy regarding lack of ability to easily exclude countries for those without calculated shipping. I told them that I wasn't going to spend the time updating profiles to add every country I do want to ship to and would instead just cancel orders.



I was advised not to do that as cancelling too many orders can 'negatively impact your shop' and 'you don't want that'. Of course they would not clarify as to what happens if I cancel too many orders or what even constitutes "too many" canceled orders to begin with but there you have it.
---
Over in the eBay community, sellers are trying to figure out how the new regulations may apply to orders that ship to a US based freight forwarder.
eBay have confirmed sellers will need to be compliant even if they don't ship directly to Germany, but use eBay's Global Shipping Program instead. Since GSP is basically a freight forwarding service, the question is will that apply if buyers use other freight forwarding services too?
That could be much more complex because there is no way to block US based freight forwarder addresses - sellers would have to identity them and cancel the orders if they wish to opt out.
So what are the implications for the German buyers utilizing freight forwarders with a US address? Given the GSP is nothing more than eBay's freight forwarder does the same guidance apply for sellers and freight forwarders?



How does this impact the MBG with regards to buyer and seller protections? Is eBay still going to insist that if a German buyer utilizes a freight forwarder that you cannot simply cancel the order due to a problem with the buyers address?
One can certainly elect to NOT ship to Germany anymore, but that leaves open the issue of the use of a "Freight Forwarder", and the subsequent implications for a seller. Those rules need to be addressed by eBay, and soon.



I would expect, if sellers simply refuse to sign up and pay up, buyers are going to give the freight forwarder programs a try. Freight forwarders are indeed US addresses. So is the address for the GSP, but eBay is saying you have to sign up if you ship to Germany via the GSP. eBay does not consider the GSP to be a freight forwarder with the related rules that apply to same.
Both of these issues highlight just how much sellers rely on the marketplace to help with the heavy lifting when it comes to regulatory changes and requirements - especially in regard to cross border trade.
So far these sellers don't seem to be getting too much help from their marketplace partners, but hopefully these questions will be answered before the July 1st effective date.
---
Have you registered with LUCID to comply with the German Packaging Act? If so, I'd love to hear about your experience and how you plan to continue shipping to Germany - let us know in the comments below!
---