How To Report eBay Preorder Abuse
As scalper bots take over the holidays and list hot in demand gifts at insane prices, buyers are increasingly finding out the hard way that eBay doesn't always have their backs when presale items never show up.
In fact, very often eBay themselves will directly promote presale listings that they know are in violation of their own policies and FTC requirements.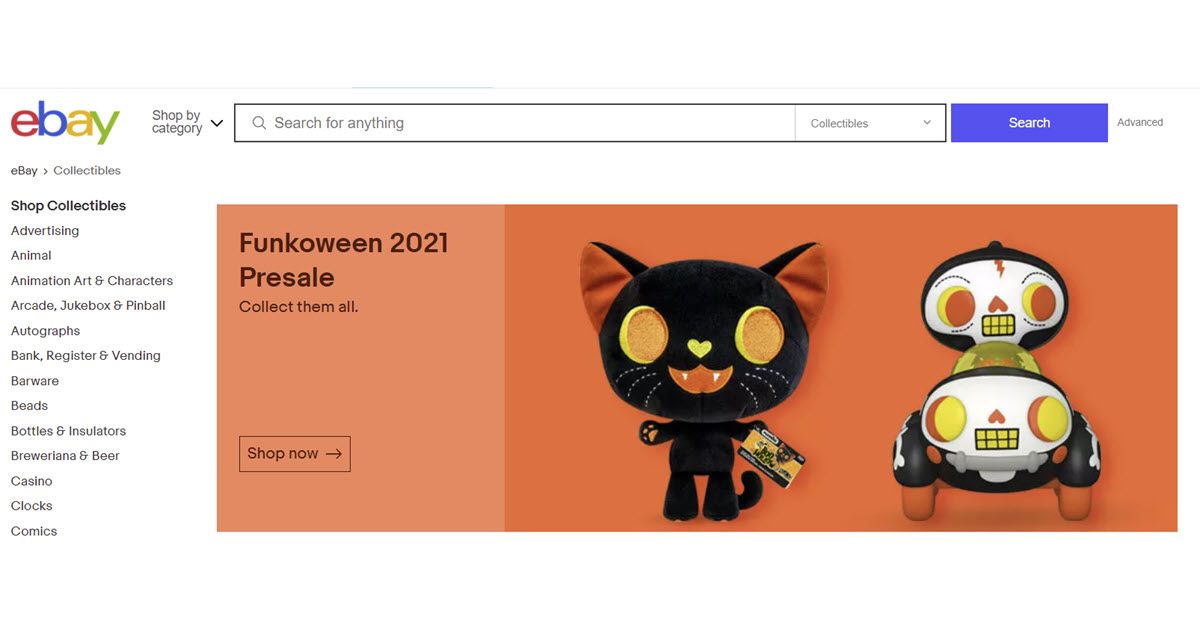 If you ordered an Xbox mini-fridge, gaming console, Lego Star Wars At-At, or any of the millions of presale listings on eBay and get left holding the bag, here's what you can do about it.
---
What Are The Rules For Presales?
First, it's important to understand the policies and regulations in play.
Presale listings must guarantee that the item will be shipped within 30 days of purchase.

The date the item will be available to ship must be clearly stated in the listing.

Listings must clearly indicate in the title and description that the item is being offered for presale.

Handling time details should include the time the seller will wait to acquire the item, in addition to the time it will take to ship to the buyer.
eBay says they have this policy to "help ensure our customers are protected by eBay buyer and seller guarantees."
What they are referring to is the eBay Money Back Guarantee (MBG) which gives 30 days after the latest delivery estimate for buyers to file either an "item not received" or "item not described" claim.
What happens after that 30 days? eBay typically tries to wash their hands of the transaction and leaves buyers to pursue other courses for financial compensation, such as a credit card chargeback or PayPal dispute.
The Federal Trade Commission also has what is commonly referred to as the "30 Day Mail Order Rule."
The federal Mail, Internet, or Telephone Order Merchandise Rule applies to most things you order by mail, online, or by phone. It says:

Sellers have to ship your order within the time they (or their ads) say — that goes whether they say "2-Day Shipping" or "In Stock & Ships Today." If they don't give a time, they must ship within 30 days of when you placed your order.
If there's a delay shipping your order, the seller has to tell you and give you the choice of either agreeing to the delay or canceling your order for a full refund.
If the seller doesn't ship your order, it has to give you a full refund — not just a gift card or store credit.
---
What Should I Do If A Presale Item Never Arrives?
The first step is to report both the item and the seller to eBay via the appropriate pathways they provide. We all know this is not likely to actually accomplish anything, but it is the first thing eBay will say you should have done so if you go ahead and do it, you're ahead of their game.
Click the Report Item link on the listing page.

Then select these options to report - Listing Practices > Inappropriate Seller Terms>Presale.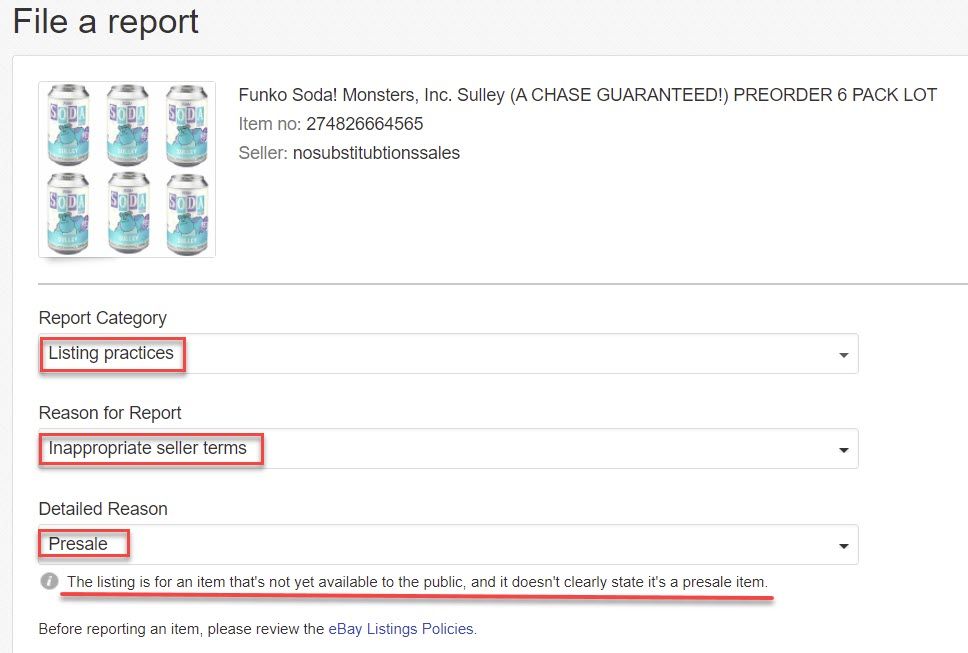 Don't worry about that "and it doesn't clearly state it's a presale item" part - the idea is to pick the closest applicable option. In the example above, it does say presale in title, but doesn't give an exact shipping date in the description, so it is still a violation and should be reported with this reason.
Next, contact eBay support. It's likely they will tell you there's nothing they can do. If that happens, point them to this thread on the eBay community where a member of eBay staff confirmed that support can still assist with these situations, even if the eMBG timeframe has passed.
eBay can and does issue "courtesy credits" for these types of situations - don't let them tell you otherwise. 😉
If that doesn't work, your next course of action would be to file a chargeback dispute with your bank, credit card, Paypal or whatever payment methods you used.
---
Reporting Presale Violations to the FTC
I also highly recommend submitting a report to the Federal Trade Commission if a listing violates the 30 Day Mailing Rule as noted above.
It's important to understand that the FTC does not take action or assist with individual reports, but reporting fraud and bad business practices does help them track trends and spot regulatory violations which can ultimately lead to enforcement action.
If eBay is allowing these presales to continue and not properly enforcing the 30 day policy or assisting buyers to recoup their money if the item is never received, the FTC should know about it.
The FTC uses reports like yours to investigate and bring cases against fraud, scams, and bad business practices, but can't resolve reports on behalf of individuals. But we will share your report with more than 3,000 law enforcement partners.



The FTC also uses reports to spot trends, educate the public, and share data about what is happening in your community.
You can file an FTC fraud report here.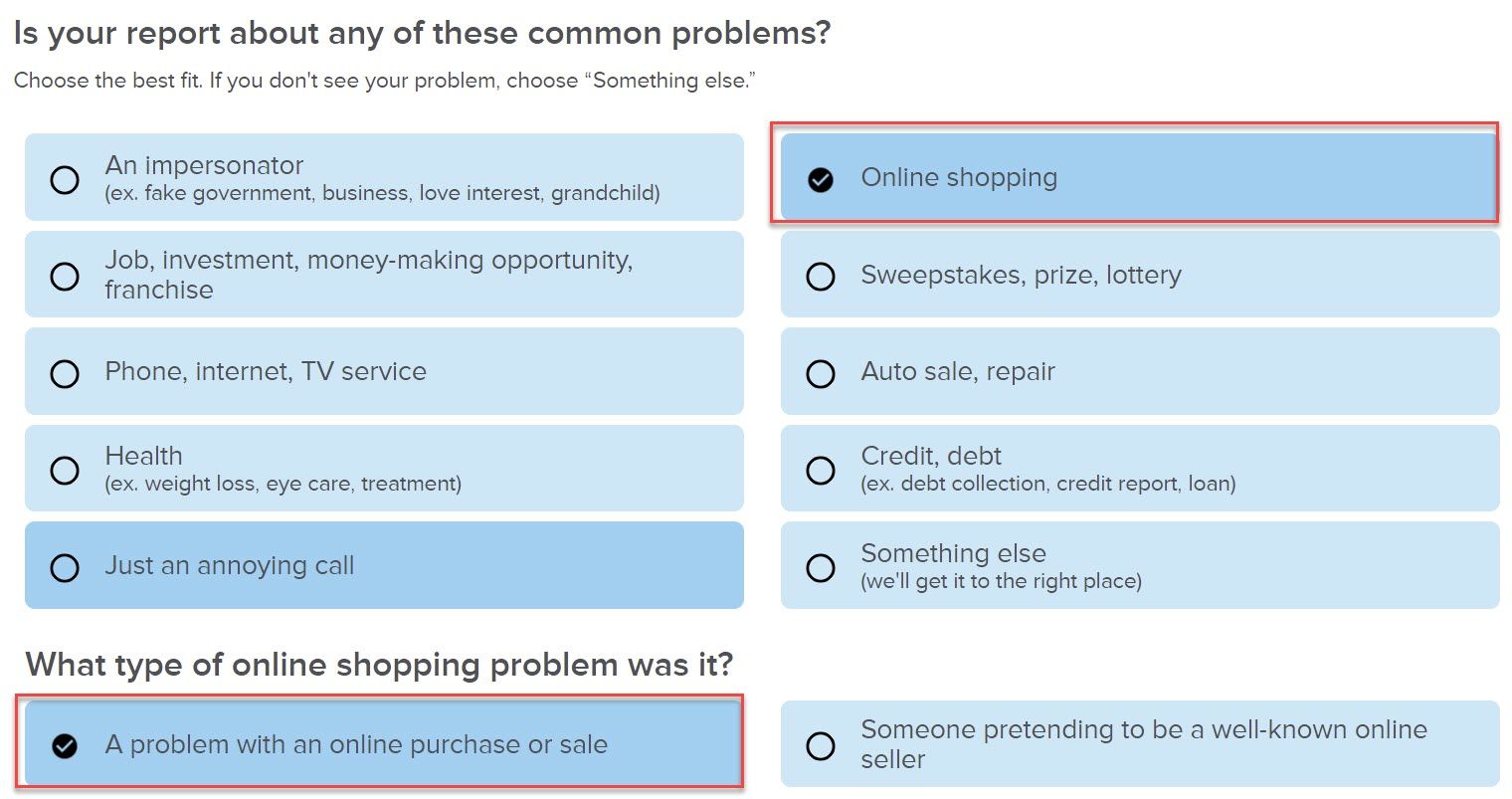 On the next page, fill in as much information as you possibly can about the situation. The form does not allow you to upload pictures, but you can include links in the comments section.
You can use the Internet Archive Wayback Machine to save a "snap shot" of a website - for example, the listing page. That gives you a link you can refer back to later that shows what that page looked like on a particular date.
For example, here's the saved version of the Funkoween 2021 event where eBay was promoting presale listings in violation of their policies and FTC regulations.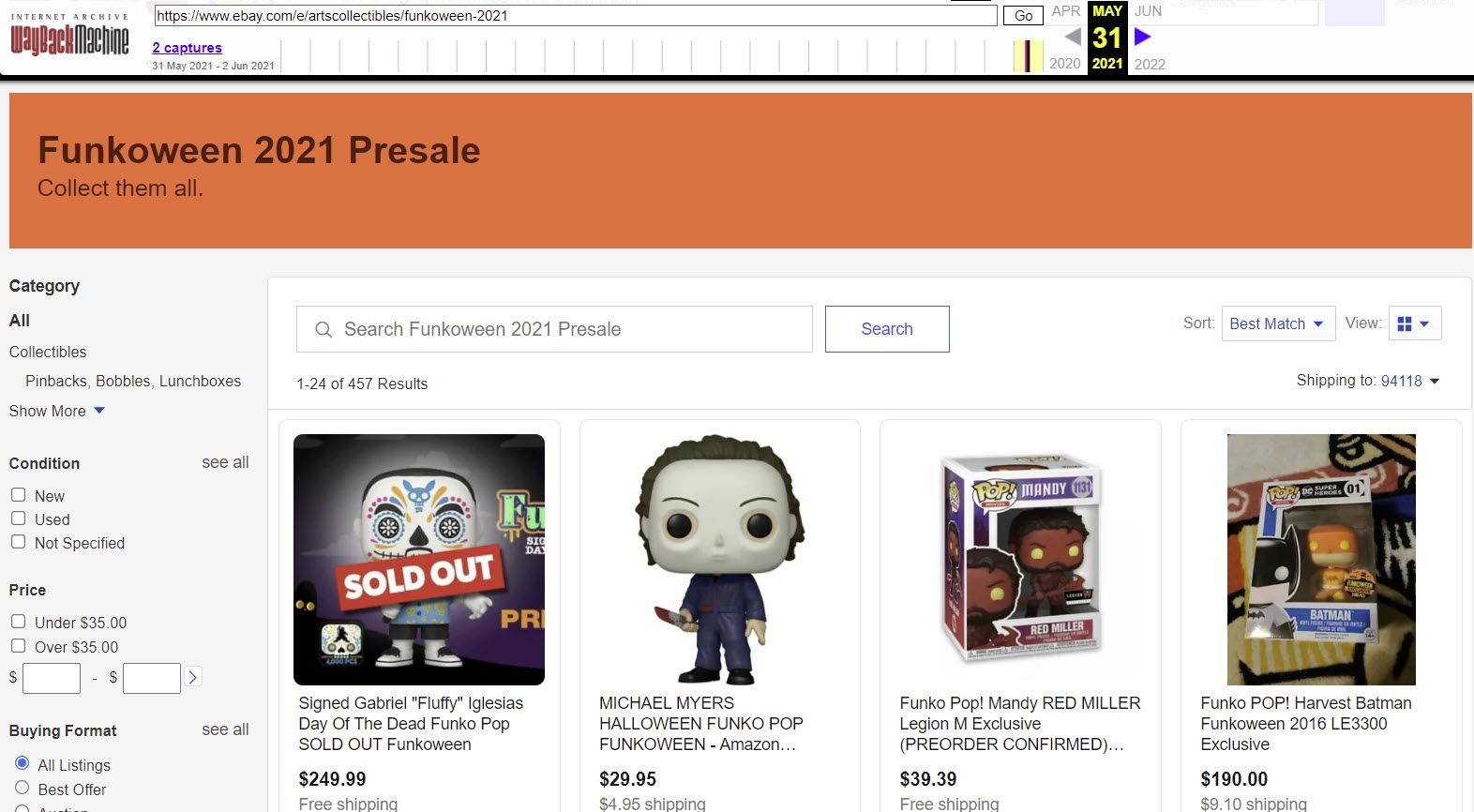 And here's an example of the report I sent about that event.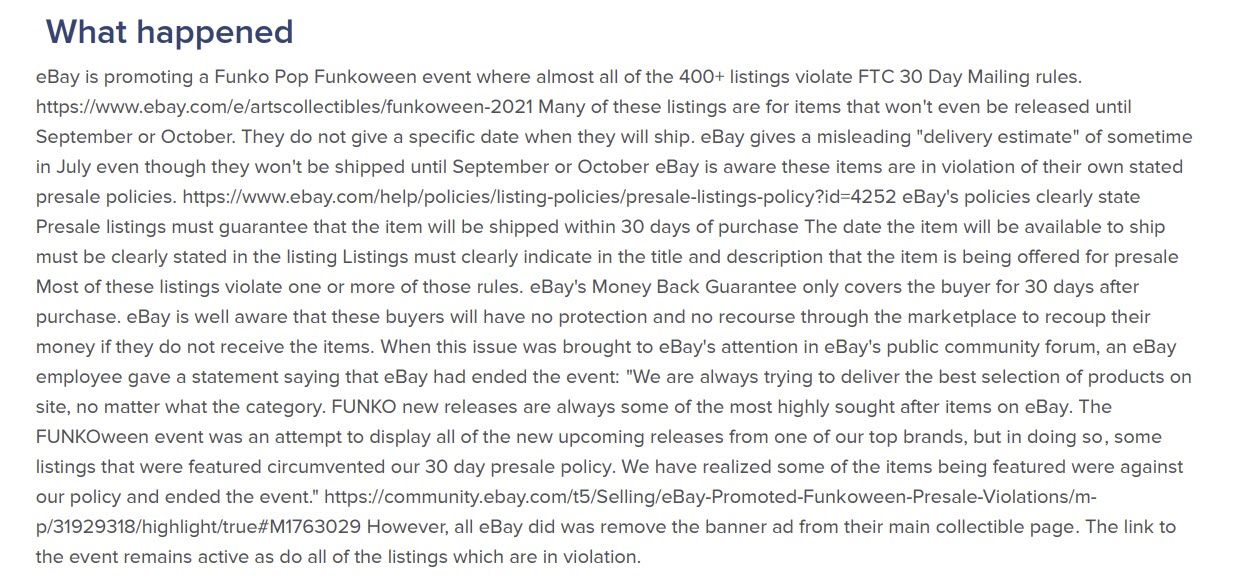 FTC reports can be provided anonymously and they do not share your information with the company you are reporting.
Will you share my information with the company I'm reporting?
No, the FTC will not share any information you give us with the company you're filing a report about. For more on what we do with your information, read our Privacy Policy. When you report something, your information goes into a secure online database that's available to local, state, and federal law enforcement.



Can I file my report anonymously?
Yes, you can file a report anonymously. You also can give as much or as little information as you want. It's helpful to have contact information in case the FTC needs to learn more about your experience.
For more information about the FTC reporting process, check out the full FAQ here.
---