Poshmark Beta Tests New Posh Parties LIVE
Poshmark combines Live shows with parties for Posh Parties 2.0!
Come experience the next evolution of Posh Parties, now with LIVE Posh Shows!



Posh Parties 2.0 is here! Posh Party LIVE combines the magic of Posh Shows with parties, giving you more ways to discover your favorite styles and sellers, connect and expand your network, and drive traffic to your closet.



Why are we beta-testing this new type of party?



Posh Parties have always been such an incredible part of the Poshmark community and we want to keep that going! By integrating LIVE Posh Shows, there are now even more ways to discover styles and bring traffic to your closet.



When will LIVE parties begin?



LIVE parties will happen multiple times per week at 6pm PT. We'll be testing different days, so don't miss out! Please make sure to update your app to explore upcoming LIVE parties.



Explore upcoming LIVE US parties by going to: https://poshmark.com/parties
Explore upcoming LIVE Canada parties by going to: https://poshmark.ca/parties
Initially Posh Party Live will be invite only, with hosts being selected based on the volume and engagement of the LIVE shows they've hosted.
If a qualified seller is auctioning during the party time with listings that meet the criteria, their show will automatically join the LIVE party and both the seller and shoppers in their show will see messages alerting them about the Posh Party Live.
Posh Party LIVE is the newest type of Posh Party, now with the integration of LIVE Posh Shows! Just like Posh Parties today, you can share your listings that meet the party criteria, and now, there are even more ways for your listings to be discovered when you share!



View upcoming LIVE parties by visiting the All Parties page.



Just like today, you can explore upcoming parties that interest you! Now on this page, you will see a LIVE icon and orange background when a LIVE party is currently happening.



For upcoming parties, you will see LIVE in the party title to indicate when this type of party is happening!



Tap to join a LIVE party to see 2 different ways to shop: Shows and Listings.



The Shows tab automatically showcases all the LIVE Posh Shows that are featuring listings that meet the party criteria in real-time. In the bottom-left corner of every Covershot, you can see the listing currently being featured by the host.



The Listings tab showcases all the incredible listings that meet the party criteria and have been shared from across the community to the LIVE party. Tap to view listing details and choose Make an Offer or Buy Now. Plus, you can like the listing to get notified once it's being featured in a Posh Show!



To learn more about the party and the specific criteria, tap the info icon in the top right-hand corner of the party page.



By joining a LIVE show, you will see a welcome message that indicates you're shopping the party.



Once you join, move quickly to place your bid when the host starts the auction!



If the host auctions a listing outside the party criteria, you will be notified that the show is no longer in the party.



If this happens, the LIVE show will continue and you'll have the option to stay or look for another show within the party.



If you love the party and want to keep shopping styles, tap to explore other listings in another show!



On both the Listings and Shows tab, you will see a blue Share to Party button.



By tapping, you can select listings from your closet that meet the party criteria and share them to the party. Once you share, there are 2 ways for the community to discover your listings. Just like parties today, shoppers can tap to view the listings details page to Make an Offer or Buy Now. Now, shoppers can also see an exciting addition of LIVE Posh Shows, bringing a whole new reason to share!



Posh Shows hosts can add your shared listings to their show as their Host Picks!



Within LIVE parties, Host Picks are shared listings that a Posh Shows hosts selects to add to their show. You'll be notified when a host adds your listing to their show so that you can join and add your auction details if the host decides to feature yours!
More info can be found in the FAQ:
Poshmark introduced Posh Shows in September 2022 ahead of buy out from Korean firm Naver, with hopes of bringing the live shopping craze from Asia to the US.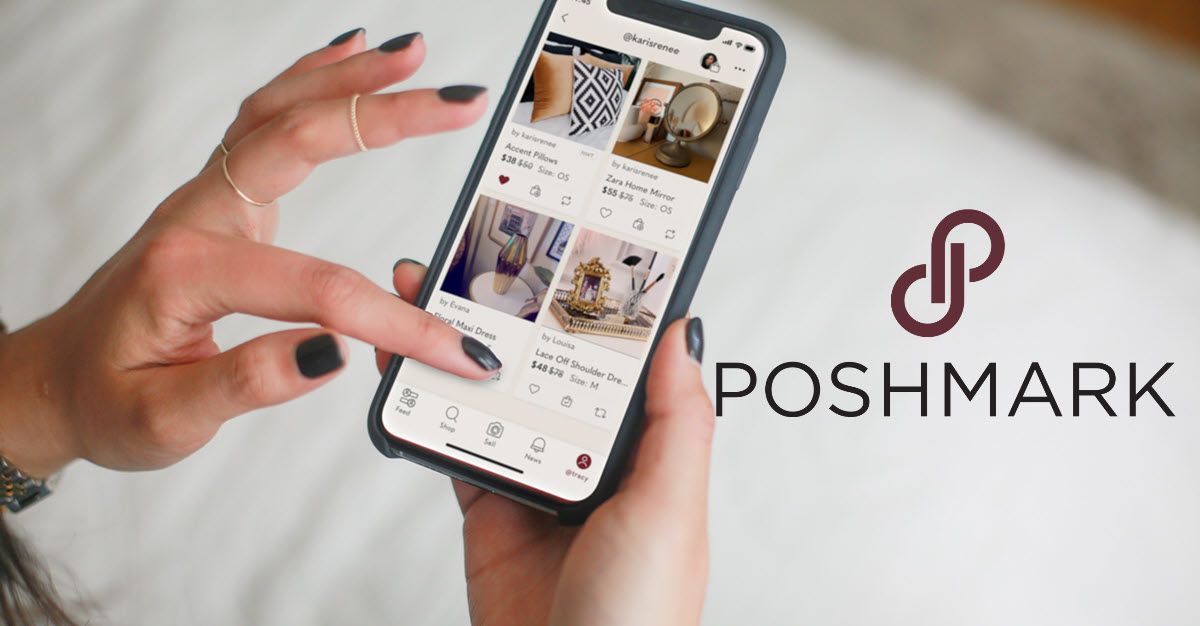 However, many tech companies attempting to launch similar features are finding it's a tougher sell in the US market and many Poshmark sellers in particular say the live shows have increased pressure to lower prices, cutting into profits.
---
What do you think of Posh Party LIVE? Let us know in the comments below!
---