Funko Pop Collectors Can Now List To eBay From Funko App
Funko Pop! collectors can now list items in their collections on eBay directly from the Funko app.
Funko has partnered with eBay to bring you the biggest secondary marketplace for Funko products--directly in the Funko App.



If you're already using the Funko App to track your collection, you'll be able to list individual items from your collection on eBay with just a few taps!



Here's how it works:

Open up the Funko app to any product page in your collection.
Scroll down the page to find the List it on eBay button.
Tap that button, and the Funko app will find a match for your collectible.
Once a match has been found, you'll be asked to log in to your eBay account.
Note, if you have never sold on eBay before, you may need to set up your seller profile on eBay before successfully creating a listing.
Fill out listing details like condition, sale price, product photos, shipping policies, and other necessary data.
Tap List it on eBay, and you're golden!
Once you've completed your listing, tap DONE.



Want to track which items you've listed on eBay? No problem--we created a new list for you called My eBay List. This list lets you note the condition of your collectible, and once your listing has sold on eBay, you can record the sale price in the Funko App and watch the pennies pile up!
The FAQ shows how to connect your Funko app to your eBay account and it's important to note - if you've never sold on eBay before, you'll need to set up that account (and go through any verification process required by eBay) before you can use this feature.
Also, while Funko doesn't explicitly warn users about this - new sellers should be aware eBay will likely hold their funds for 14+ days until they've established a track record on the site.
Considering this is basically just a "pass through" application where one app connects to the other to enable easy listing without having to log in to a separate app, it's honestly surprising it has taken this long for eBay and Funko to make this happen.
eBay became the preferred secondary marketplace for Funko almost a year and half ago as part of a deal in which eBay, Disney CEO Bob Iger and Founder of Klutch Sports Group/Head of Sports at United Talent Agency Rich Paul joined in a consortium to acquire 25% stake in the company in May 2022.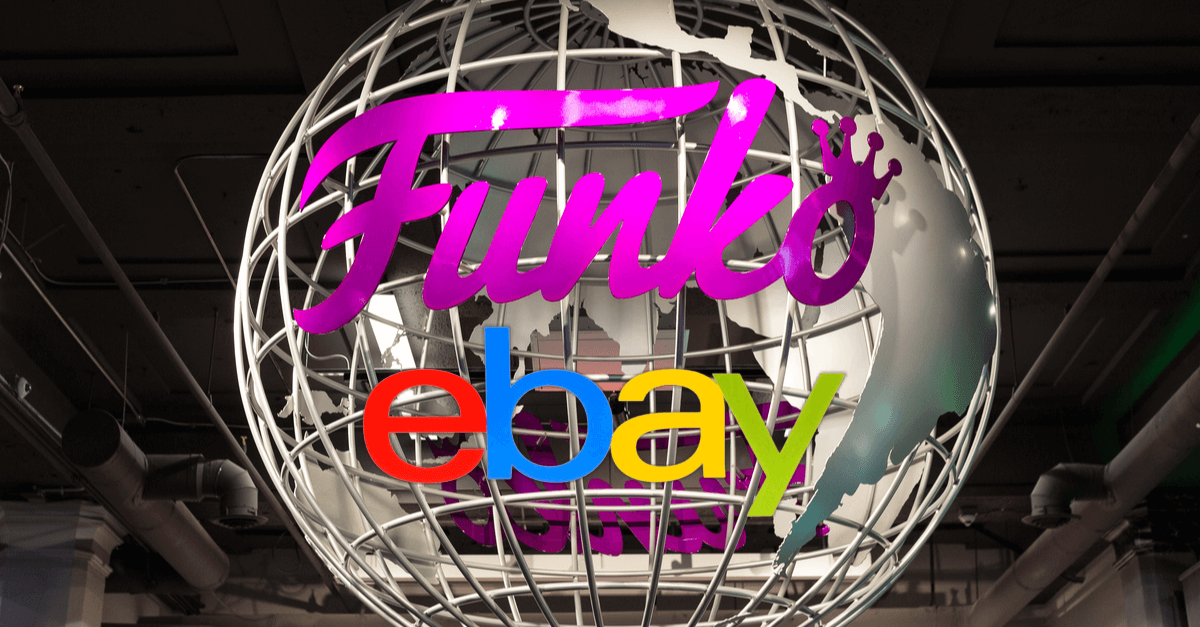 That investment so far hasn't worked out too well for eBay as Funko has seen a massive drop in stock price since that time, with Wolf Popper LLP initiating an investigation on behalf of Funko shareholders in November 2022 after disappoint 3rd quarter results saw the stock collapse from $11.58 per share to $7.92 - a very far cry from the $21 per share eBay paid in May.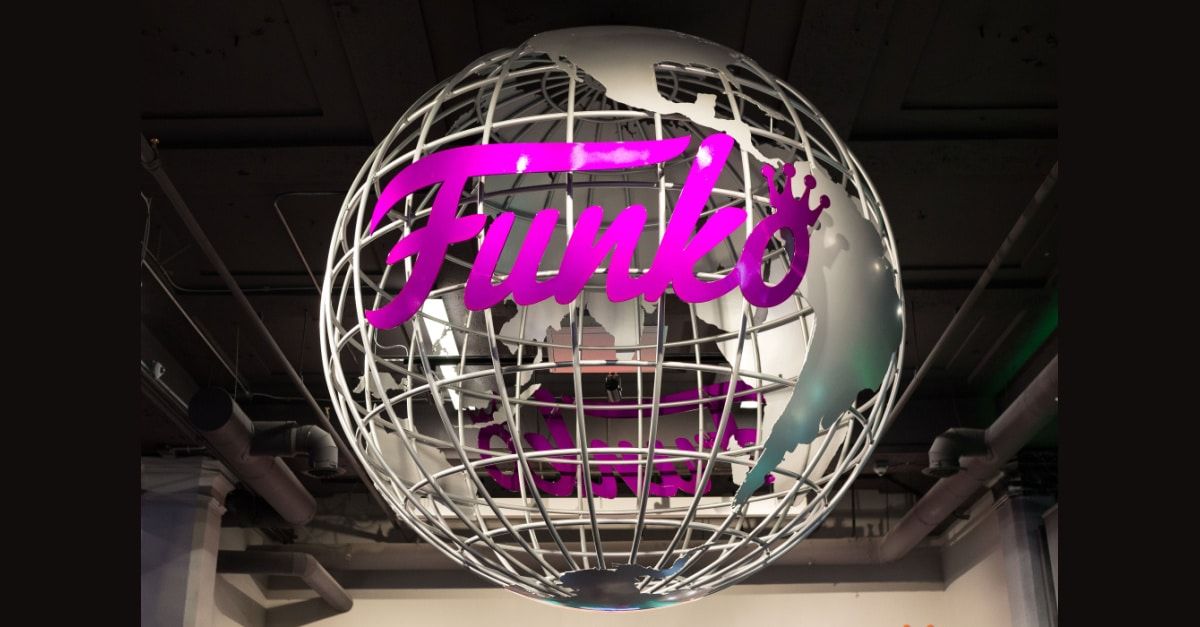 As of the close of trading on October 5 2023, the share price was at $7.07, falling to $6.95 after hours.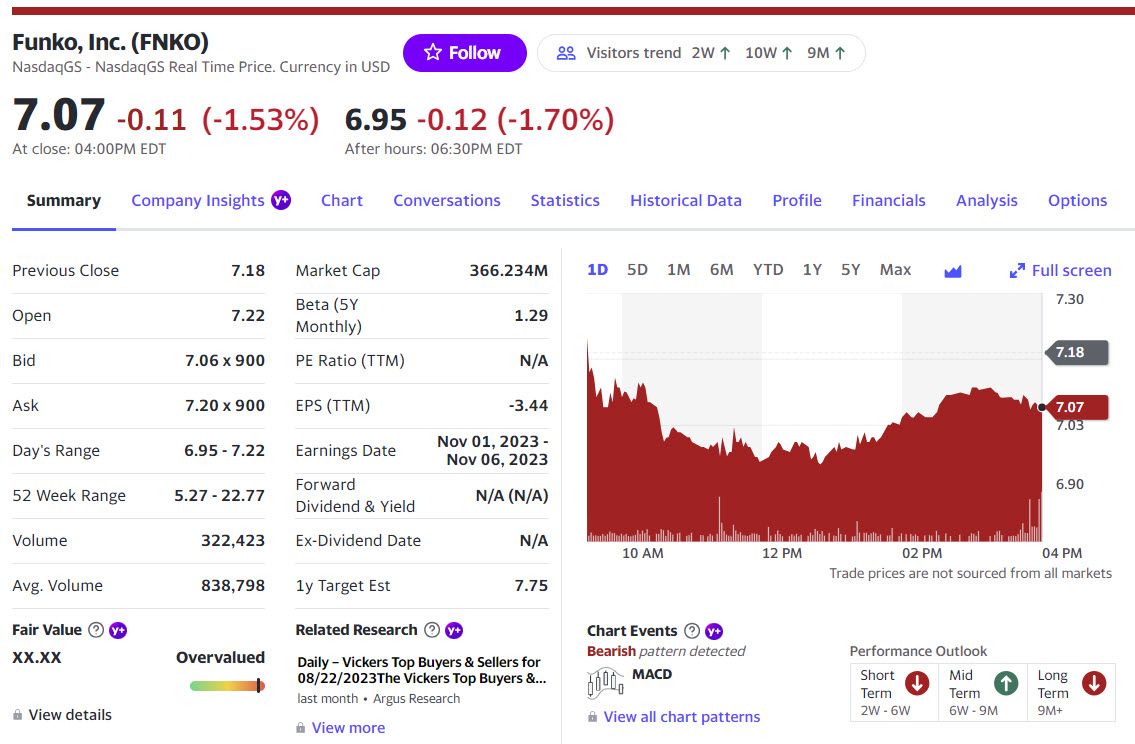 As part of the investment, Funko and eBay also agreed to partner on creating exclusive product releases.
That means eBay CEO Jamie Iannone not only bet company money on Funko, but also placed a large part of his vertical focus strategy for collectibles on the hope that the Funko fad would continue to hold strong - a lesson that maybe should have been learned from Beanie Babies and Fidget Spinners of yore.
With very little hope of a return on this investment and lagging technical efforts to make the most of that preferred secondary marketplace status, eBay may just have to chalk this up as another loss due to a strategic blunder betting on a pandemic era fad - just like eBay's seemingly ill-fated acquisition of NFT marketplace KnownOrigin.
How long will the Board of Directors and eBay investors continue to tolerate Iannone's ongoing misexecution mis-steps?
---