Facebook is getting serious about growing their marketplace this holiday season with an offer to cover up to $15 of shipping for buyers now through December 31st*.
This is sure to come a welcome news to both buyers and sellers as many carriers have raised rates or adopted peak surcharges, driving up the cost of shipping.
The email I received from Facebook says:
This holiday season, we're giving you the gift of free shipping* for all your customers, on us. Now through December 31, your customers will automatically see a shipping credit of up to $15 applied to their orders when they check out.



Plus, we're covering the cost of special holiday incentives – such as 20% off for new customers – giving shoppers even more reason to buy from you this season.



You can make the most of this moment by helping your customers discover and purchase your products. Review our checklist below to make sure your shop is ready to maximize your holiday sales.


Provide an easy shopping experience

Ensure your customers have all the information they need to make a purchase. Double check each link, product description, price and image in your catalog.

Make your gifts stand out with collections

Help your customers find exactly what they're looking for by creating curated collections like "Best Selling Toys" or "Gifts for Dad."

Share your products

Make your posts shoppable by tagging all products and gifts you feature in your photos and videos.
As always, check terms and conditions carefully.  More info here.
*Terms & Conditions: Get free shipping (up to $15 off per item) on your next order Expires Dec 31, 2021 - Mobile only. Applied automatically to qualifying items at checkout. US only.



Get up to $15 towards shipping charges on eligible shops purchases. Must be redeemed during the promotion period, after which offer expires. Value of shipping cost discount (up to maximum $15.00 USD or buyer's local currency equivalent) will be automatically applied to eligible shop order items at checkout. Taxes may apply to the full value of the discounted and free promotional items, including shipping charges.

Offer may be used in combination with other eligible Facebook offers, only if shown as applied in final checkout screen. Refunds are at the seller's discretion. Refunds plus applicable taxes will be refunded back to the original method of payment.

Valid only for persons 18+ with active user accounts in good standing at the time of purchase. Minimum limit: 1 per person. Unused offer value does not accrue and will be forfeited.

Not available retroactively and, unless expressly stated above, may not be assigned, exchanged, sold, transferred, combined, or redeemed for cash or other goods and services. Terms, prices, and eligible products subject to change based on availability, unforeseeable supply or shipping constraints, U.S. export controls law, and laws where the buyer resides. Other exclusions and restrictions may apply.*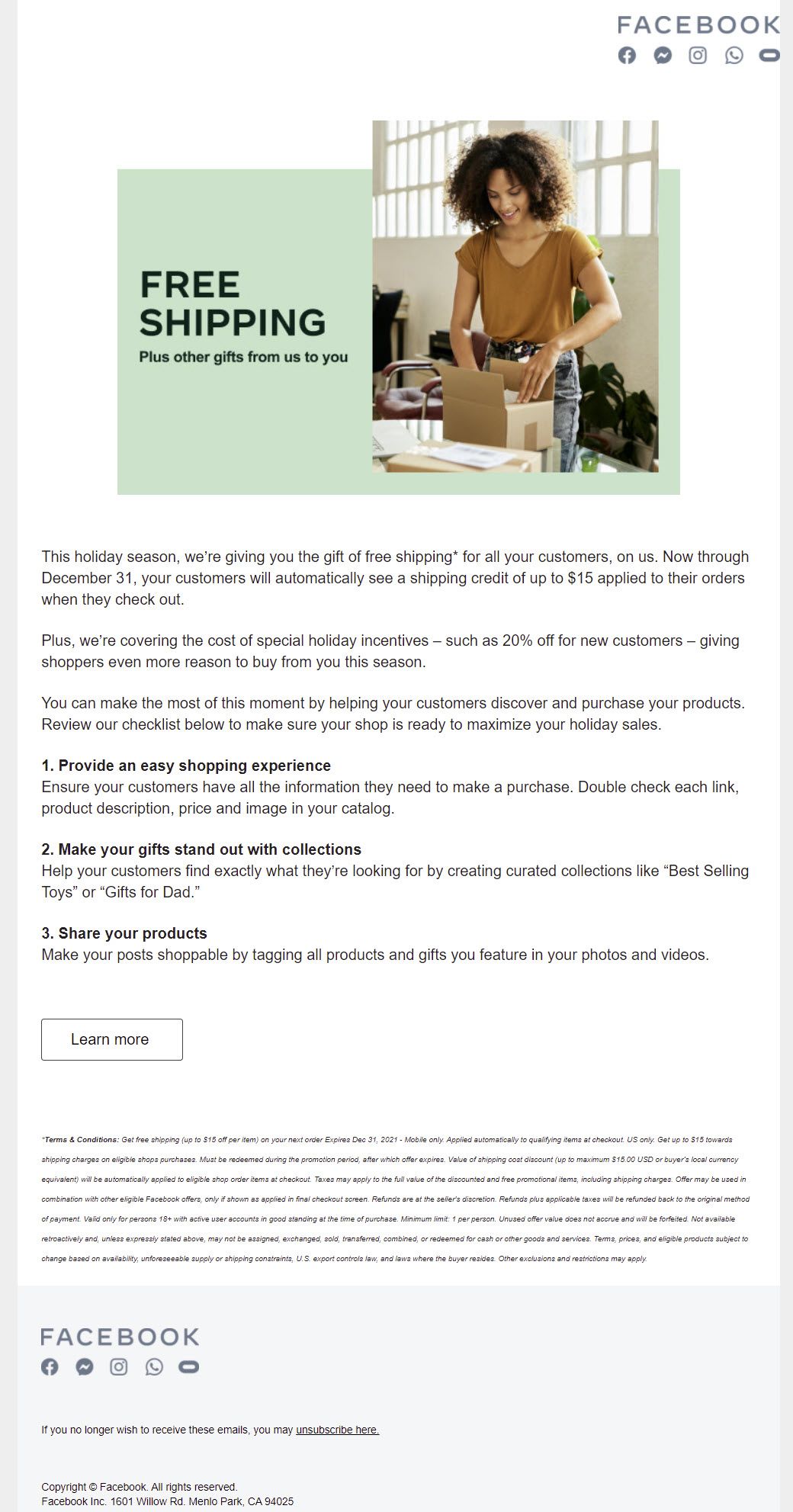 ---
This comes on top of Facebook extending their waiver of selling fees on the platform to June 2022.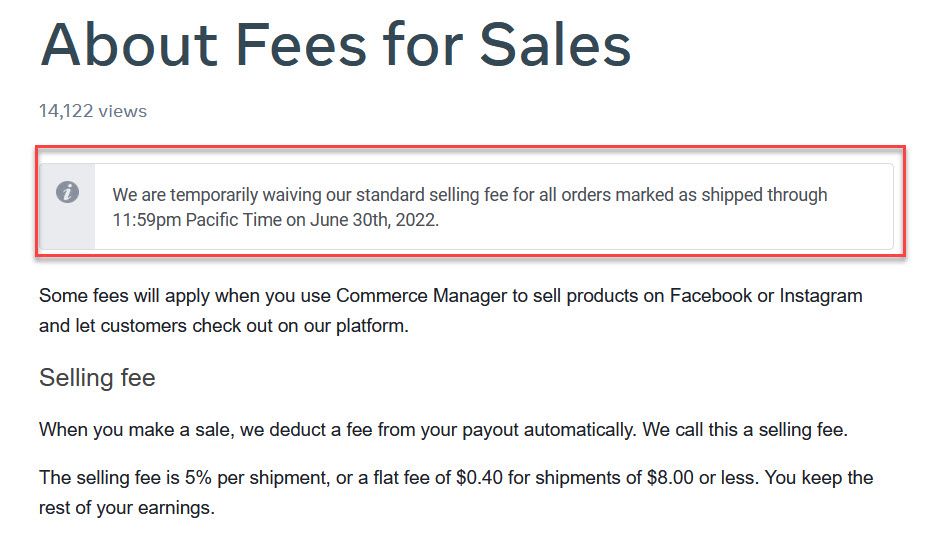 Add two and two together and it's obvious Facebook Marketplace is looking for a strong Q4 finish. What are other marketplaces doing to keep up?