eBay Vault Will Offer White Glove Service For $100K+ Submissions
eBay has revealed plans to offer white glove service for submissions to the Vault valued at $100K or more by 2023.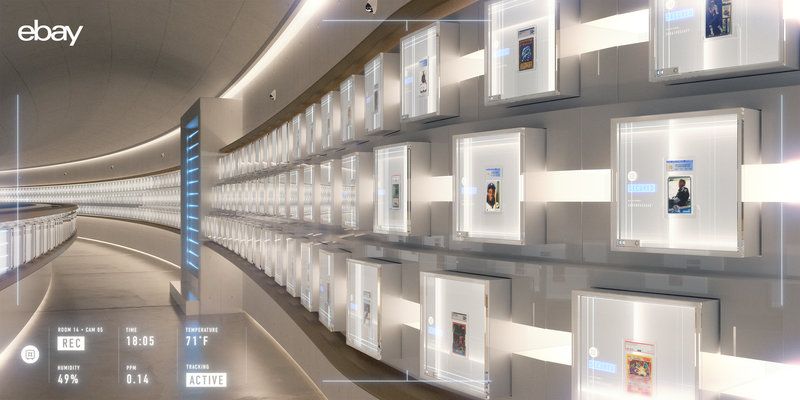 This video shared on Twitter showcases the experiences of 4 pro collectors who submitted a combined $15 million dollars in cards to the vault - with eBay providing white glove armored car pick up and transportation service.
---
While eBay hasn't publicly announced any partners or third parties involved with the Vault, an eagle-eyed reader spotted that the uniforms in this video belong to Malca-Amit, a company that specializes in "providing the luxury goods industry, high-net worth individuals and international banks with a global team of experts, including logistics, security, customs house and special operations professionals."
It's not clear if eBay chose Malca-Amit for a one-off secure transportation operation just for these initial submissions or if they will be partnering with them exclusively going forward, but according to their website, White Glove Services are just one of the many services offered by Malca-Amit.
SPECIAL OPERATIONS
white glove services

High-end, secure, tailored services for your top clientele. Malca-Amit ensures your customers will enjoy VIP treatment on post-sales and viewing services.

Personalized service
Residential service options
Global accessibility
Safe, end-to-end delivery services, employing unmarked security vehicles
Dedicated team of experts offering professional services 24/7
Up to 400 locations serviced overnight, or same day (in some cities)
---
Malca-Amit also has extensive experience with providing vaulting services of their own and provides security, operations, and logistics services for some of the largest art, jewelry, precious metals, and collector events and businesses in the world.
While eBay's advertised job openings in Delaware seem to indicate their plan is for the Vault to be an in-house operation, it would not surprise me if eBay tapped into Malca-Amit's knowledge and expertise to help design and build the vault or if they may possibly contract with the company for staff as the eBay Vault gets up and running.
If eBay does decide to utilize more than Malca-Amit's white glove service, my bet is they'll be looking very closely at the digital asset protection services including secure cold storage for cryptocurrencies and NFTS, secure management and generation for digital assets and private keys, preparation and planning services for how to handle inheritance of your digital assets.
---