eBay Search In Description Not Working
I've seen multiple reports in the Technical Issues section of the eBay community saying that "search in description" is not currently working, or is working only sporadically/returning only partial results.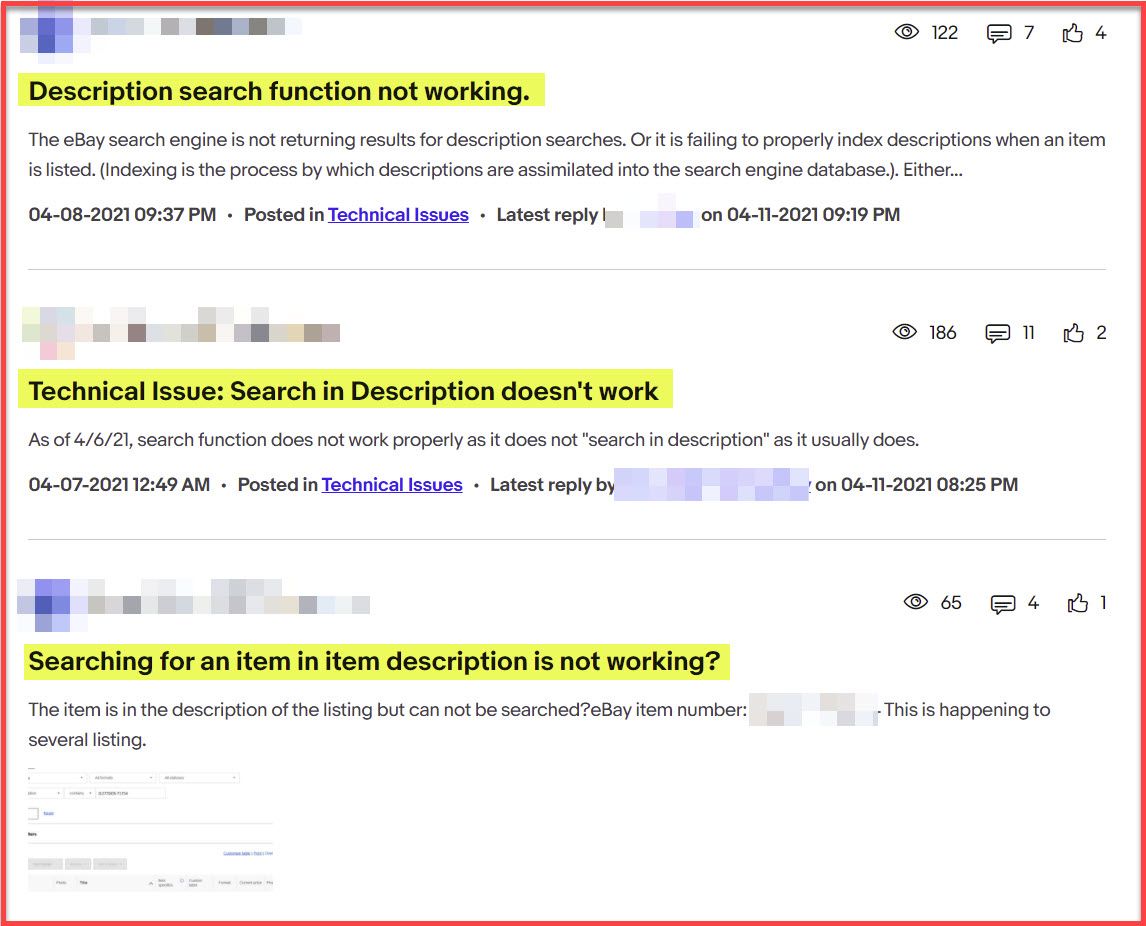 eBay has an 80 character limit on listing titles, so many savvy buyers use the Advanced Search option to also search descriptions for keywords.  If this search isn't functioning properly, those would be buyers are not seeing relevant results and sellers are losing out on potential sales.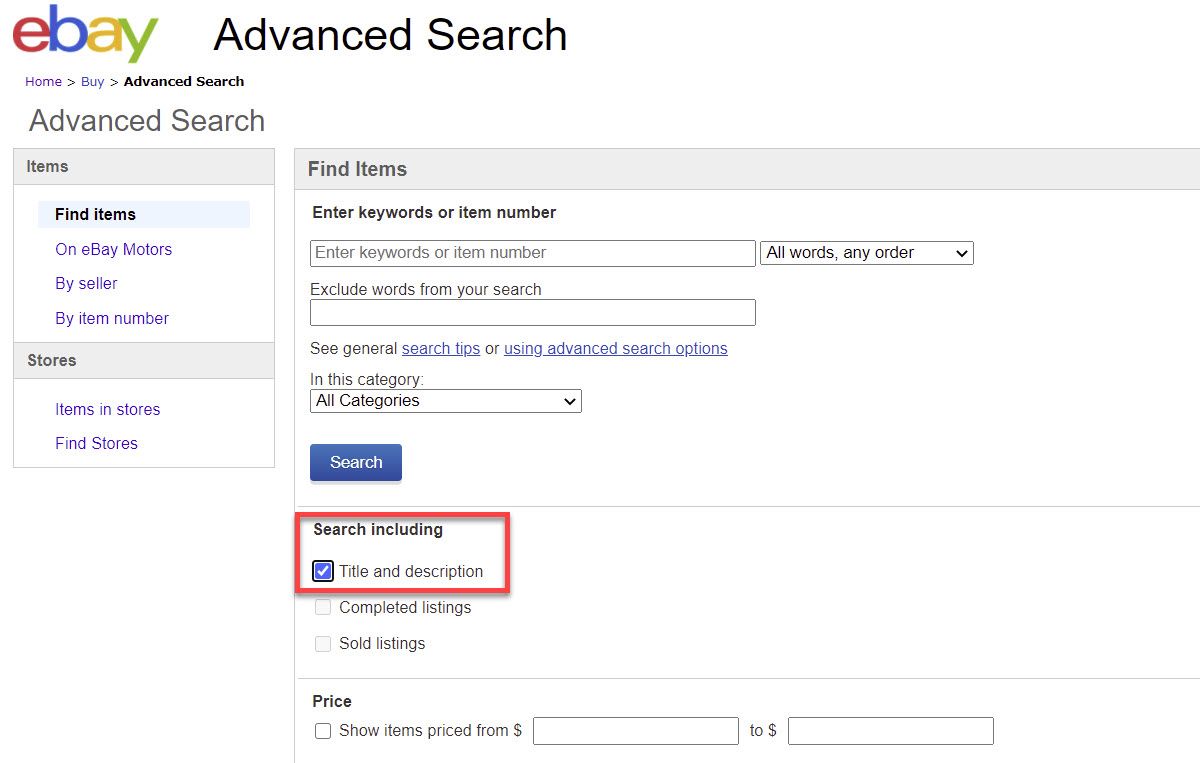 eBay users have also recently reported similar problems with searching for "sold" or "completed" items as well.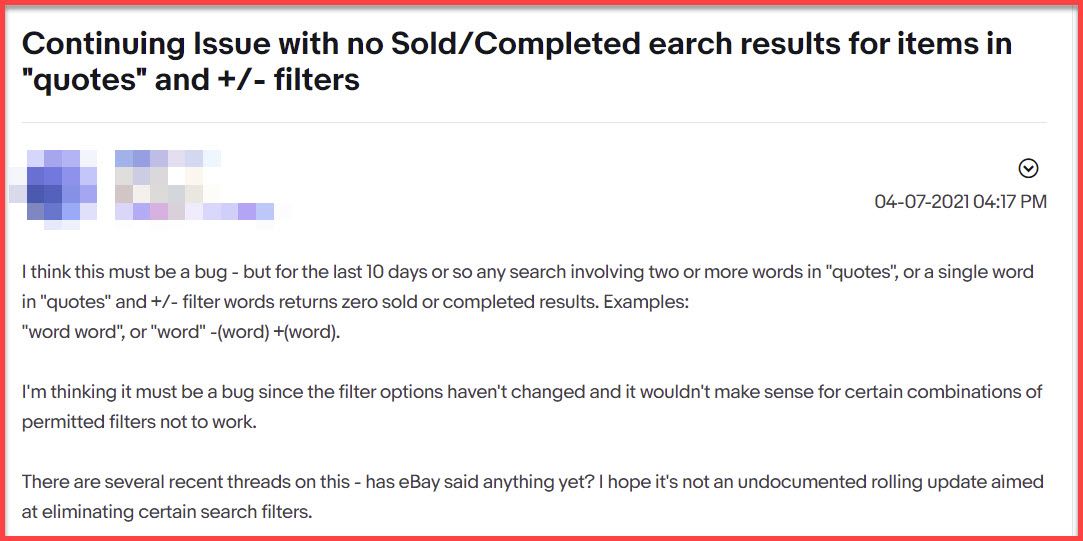 ---
Newer Listings Most Affected?
This comment in particular caught my eye.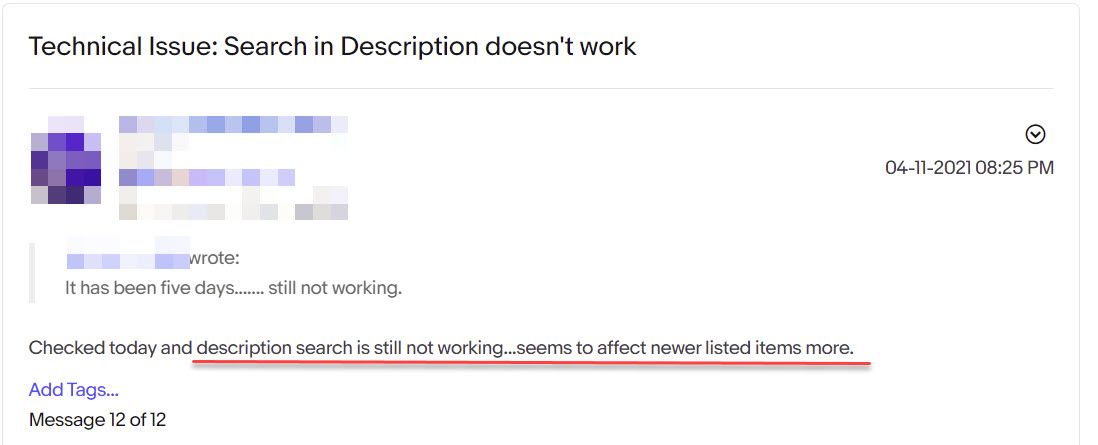 If newer listings are most affected by this issue, it causes me to wonder if eBay is possibly experiencing indexing latency issues, again.
Typically, new listings are indexed and searchable on eBay within 24 hours, but I have personally experienced issues in the past where that indexing time was much longer (in my case the increased indexing time caused delays in starting and ending times for markdown sale promotions.)
More recently many sellers were affected by latency issues at the end of February which caused sold items to appear as unsold and caused renewed listings to take longer than usual to show up again as active.
This was eBay's official response to those issues:

---
All of this comes at a time when eBay is making massive changes to their entire backend system.
On an episode of the eBay for Business podcast back in February, VP of Seller Experience Harry Temkin said:
We've been on a long journey actually through the course of last year, culminating in the launch of a new back end data platform, which is going to power the displays on the Performance Tab. This backend being all on next generation technology means the ability to store much, much more data to access it much, much faster, and to be able to do a lot more different types of calculations and expand on the data points that we're actually collecting.
I applaud efforts eBay may be making to improve their technology, but also hope they are moving forward with these improvements with proper QA and testing procedures in place to avoid negatively impacting the existing functionality of the core marketplace as they ramp up those efforts.
Sellers cannot afford to be the guinea pigs here and buyers who are not served relevant search results due to technical issues or latency are likely to simply assume eBay does not have what they are looking for and go elsewhere.
---