eBay Rolls Out 24 Images For Listings
eBay CEO Jamie Iannone announced at eBay Open this year that sellers would soon have the ability to upload up to 24 images per listing, double the previous limit of 12.
Sellers were told it would be rolling out "in the November timeframe" and it looks like for once eBay actually delivered on time. 😉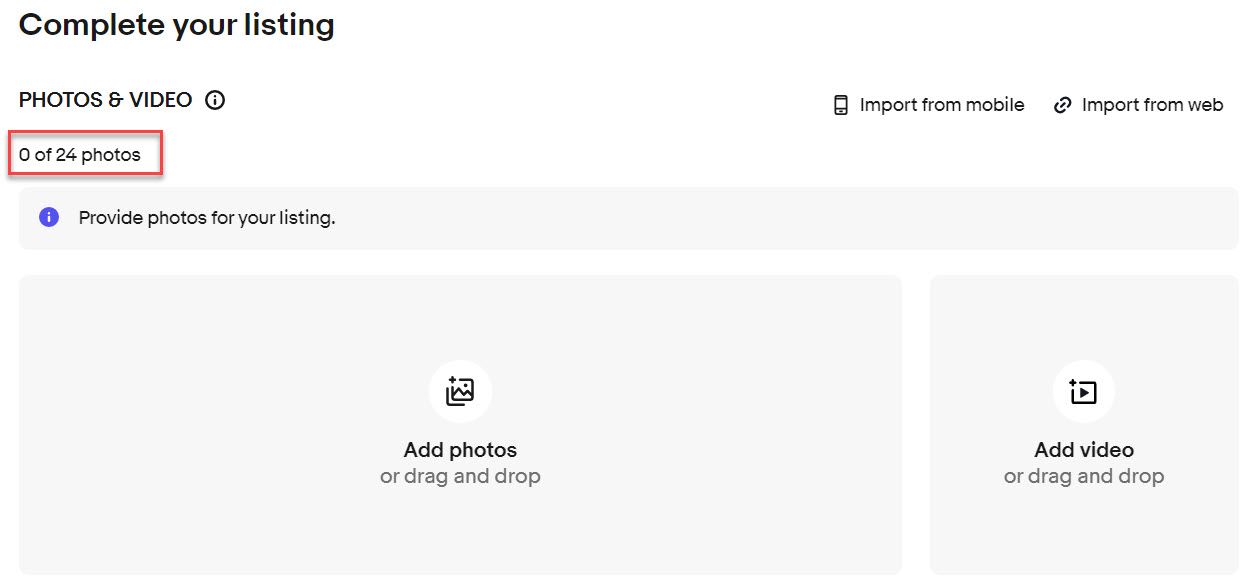 Sellers in the eBay community were mostly happy to see the feature available, even if it isn't a terribly exciting or innovative product release, while some questioned if 24 pictures are really needed.
ebay had announced this at ebay Open with a "November time frame"....and we now have them available in the new listing form (or at least I do....maybe this is being rolled out gradually?)



While this wasn't high on my list of changes I'd like to see, I'm still happy to see it!
I guess that's great news for some ... but who needs 24 pictures for a listing?
Perhaps it's easier to understand if you ask: who could use an extra photo or two, beyond the 12 we had been allowed?



Just within the last couple months, I've created listings where I would have been very happy to use 13 or 14 instead of 12. And , knowing this change was coming, I've held off on listing some large lots, where I will definitely benefit from having more than 12 photos....I might even end up using all 24.



The thing is, most listings will not use 24 photos. Many will still use 12 or , even more likely, less than 12. But will some of us take advantage of this change? Absolutely, and I am thankful ebay has provided it (and even more thankful that there is no extra fee for using more than 12.)



From a fee perspective, keep in mind, it isn't as if ebay is suddenly going to need to provide double the storage space for photos. Most listings will never have anything close to 24 photos.
95% of the time I use less than 12. Coming back into winter, right after the holidays, I'll be back to selling a lot of vintage electronics and I could always use just a few extra photos. I sometimes reach 12 and do a video just to cover some things I missed. This is welcome news, great to have them if you need them.
As one seller pointed out, the vast majority of sellers will likely still not use that many images, so the incremental cost to eBay in making this change is insignificant and at least we can be glad they didn't try to turn it into another way to nickle and dime sellers for listing "upgrades".
I'm glad it's now available for those sellers who will find it useful, but it certainly is not an example of next-gen, tech-led reimagination innovation on the platform.
---
Will you take advantage of the new expanded 24 image capability in your eBay listings? Let us know in the comments below!
---