What Happened To The eBay Listing Frame?
UPDATE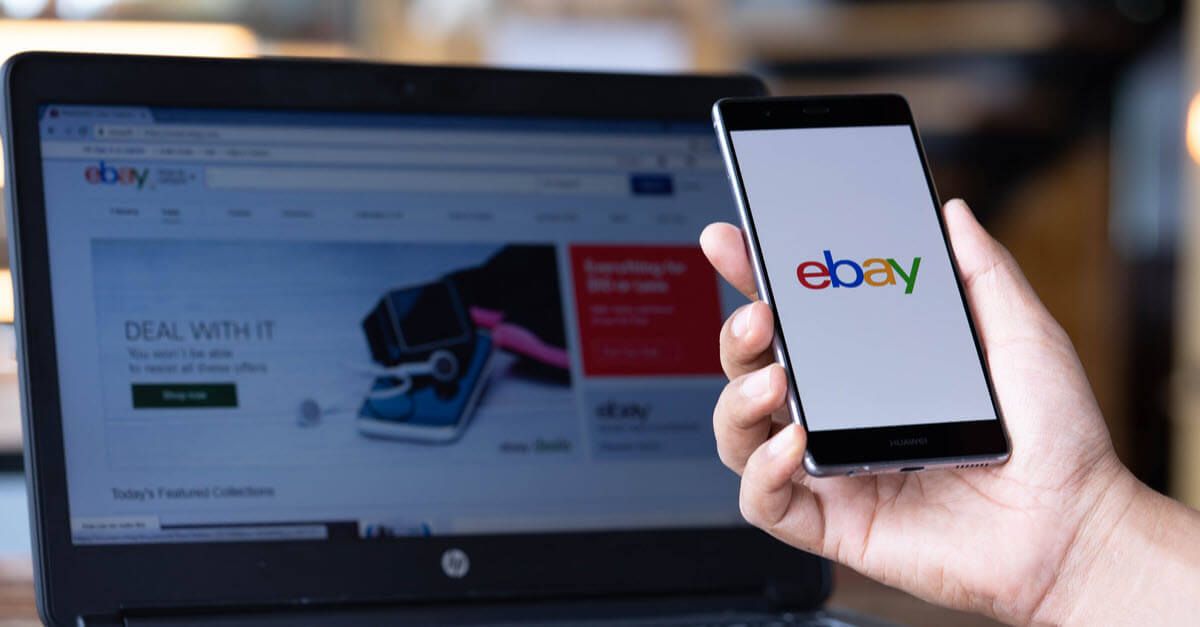 Introducing a new Store category module



In late March, we're introducing a new Store category module on your View Item pages. This module will display up to 9 categories from your Store and a 'See all' button for buyers to explore all your categories.



This will initially be available to sellers who currently have a listing frame set up on their View Item page. In the coming months, as we phase out listing frames, it will become available to more sellers. Your buyers will see this new module on desktop first—over time we'll expand this feature to mobile web and the eBay app.





Removal of the View Item page listing frame



Currently, sellers can add a desktop-only frame with category and Store information around a listing's description. However, our data shows there is little buyer interaction with these frames.



In late March, we're removing the View Item page listing frame. Most of its features, such as displaying your Store categories and logo, will be moved to other places on the View Item page as part of the updates described above, making them available across platforms and better positioned to drive engagement with your Store.
---
This week's eBay for Business Podcast had an interesting question about a listing design tool that seemed to have disappeared when the new Store design started rolling out last year.
Apparently the old listing frame editor will be deprecated by the end of Q1 2022 and a new version will be coming in that timeframe as well.
Guest Caller: Hi, this is My Cottage Books and Antiques. My question, what happened to the listing frame and header in our listing pages? At one time as a store, subscriber, you had access to a tool that allowed you to edit the header and the listing frame. You could put in your store categories in the left hand column, you could put various information and so forth in the header editor. And the column on the left are still on my listings, but if I want to edit them, which I could do up until a few months ago, I can no longer do that because the page where you go to edit them is gone.



I guess the basic question is, how now do we edit the header listing frame in our listings? Where do we go to do that? How do we do it? Or are we going to be able to do it? Because it appears that there is no longer the functionality to do that. Thanks lot Griff. And I sure hope the podcast continues goodbye.
Podcast co-hosts Griff and Brian answered:
Griff: It's another listener who, you know, took my joke seriously and I'll know better never to cry wolf again. Hey, My Cottage, there's good news. It took a lot of email back and forth with the Product Team, but we finally got some answers.



Sellers can still update the listing frame using a direct link to the old store listing frame page, which although it does seem to have disappeared from the site, it does exist. However, it's too long to provide on the air. You know, those eBay URLs that go on for like a paragraph. So we'll put a link in the episode, 174 transcript, but a link to this page is also included at the bottom of the Managed Store's Help page, which is available in Help somewhere. And I'll put a link to that as well.



Brian: The Product Team didn't include it in the store tab as targeted to be deprecated by the end of 2021. But that deprecation has moved to the end of Q1 of this year.



Griff: Exactly. And the Product Team in charge of Stores is working on a new and upgraded version of this editing feature for listing frames as part of the new store experience. And it will be released sometime in Q1. It will be automatically set up for sellers. So you'll see it more easily at that point. And once we have more information about the new management feature for listing frames, that experience and it's been released we'll of course talk about it here on the podcast. So I hope that's good news.
The link Griff provided to the listing frame is: https://ebay.to/3tsxhtb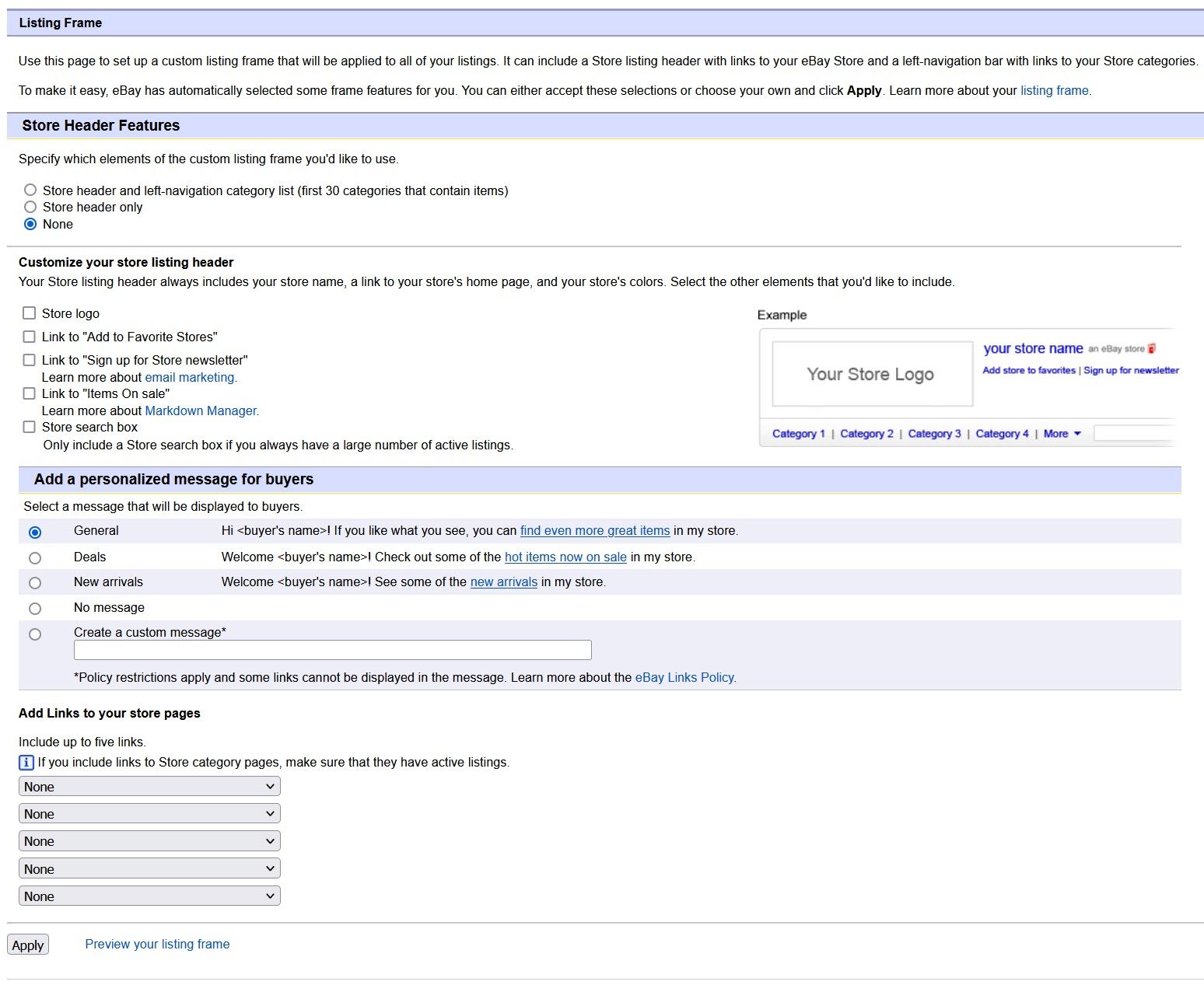 ---