Is eBay Bringing Fulfillment By Orange Connex To The US?
eBay previously launched eBay Fulfillment by Orange Connex in Germany in 2020, UK in 2021 and Australia earlier this year and, according to a recent presentation at eBay's Connect 2022 developer conference, it will be expanding to the US market as well.
Giovanni Fiorilli, Director of Product Management, Shipping touched on the topic in his segment on Shipping - the slide in the presentation said it would be launched in the US in September, but in the video he simply said "coming soon."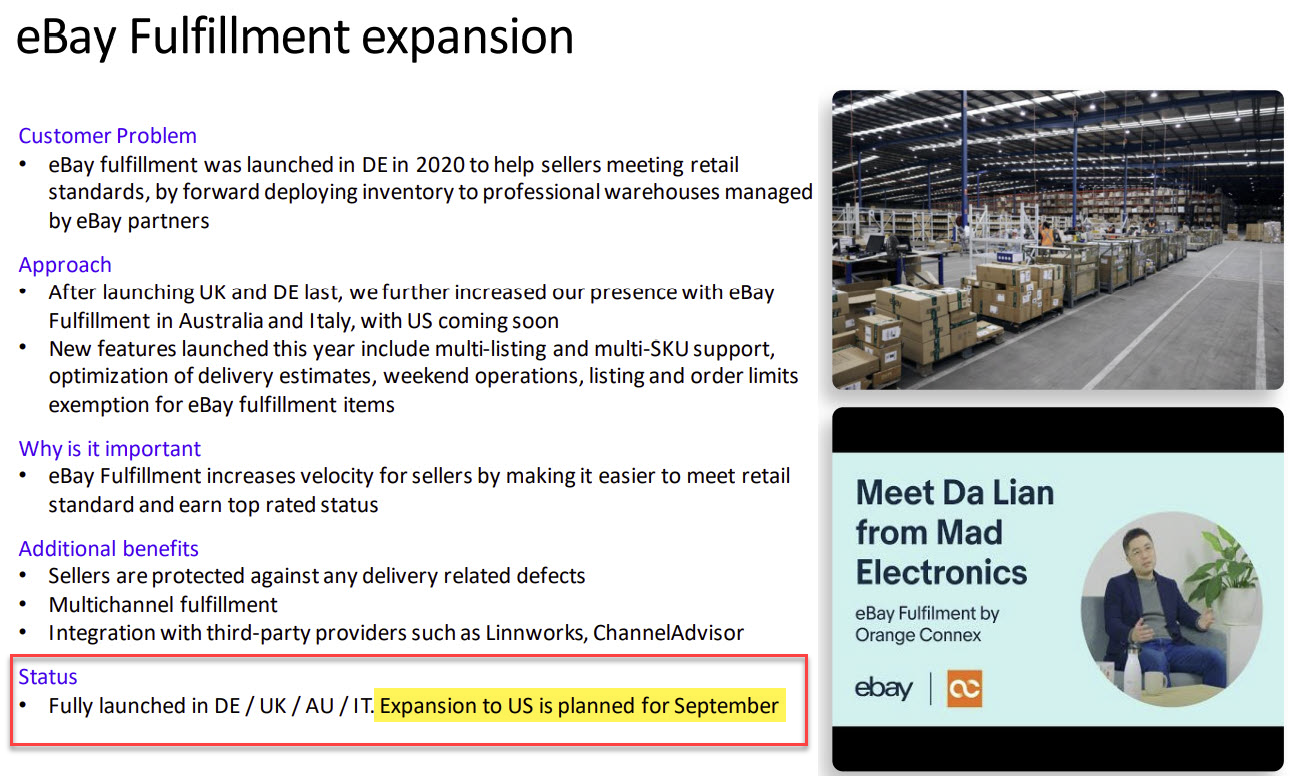 I'm not seeing anything about eBay Fulfillment in the US Seller Center yet, so it would appear they may have missed the September planned launch - I've reached out to eBay for comment and will update as soon as I have more information regarding the US launch of this program.
---
If you're not familiar with how eBay Fulfillment by Orange Connex works, here's some info from the UK site.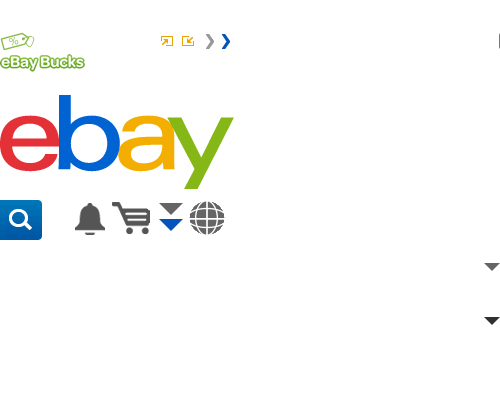 eBay fulfilment by Orange Connex in detail
eBay fulfilment by Orange Connex is a solution which helps you offer an exceptional delivery service, including same day handling, late cut off times and the option of next day and standard delivery to your customers.



This service offers end-to-end management of your inventory, both on eBay and across other selling platforms. It also gives you peace of mind that you'll be protected against any defects related to deliveries.



How eBay fulfilment by Orange Connex can help your business

Fully tracked service - your customers benefit from full transparency. Gain their trust and improve your seller rating
Seller protection - delivery of your items under eBay fulfilment by Orange Connex will benefit from full seller protection for delivery related defects.
Next-day delivery - Same-day dispatch, late cut off times with an option of next day or standard delivery.
Multi-channel capability - you sell - storage, packing and shipping will be taken care of by eBay fulfillment by Orange Connex - on eBay, your online shop and on any other selling platforms.
---
Some UK sellers have not been impressed with the pricing structure and have criticized eBay promoting the program as having "no hidden charges" when the rate charts are less than transparent and still leave a whole lot "hidden".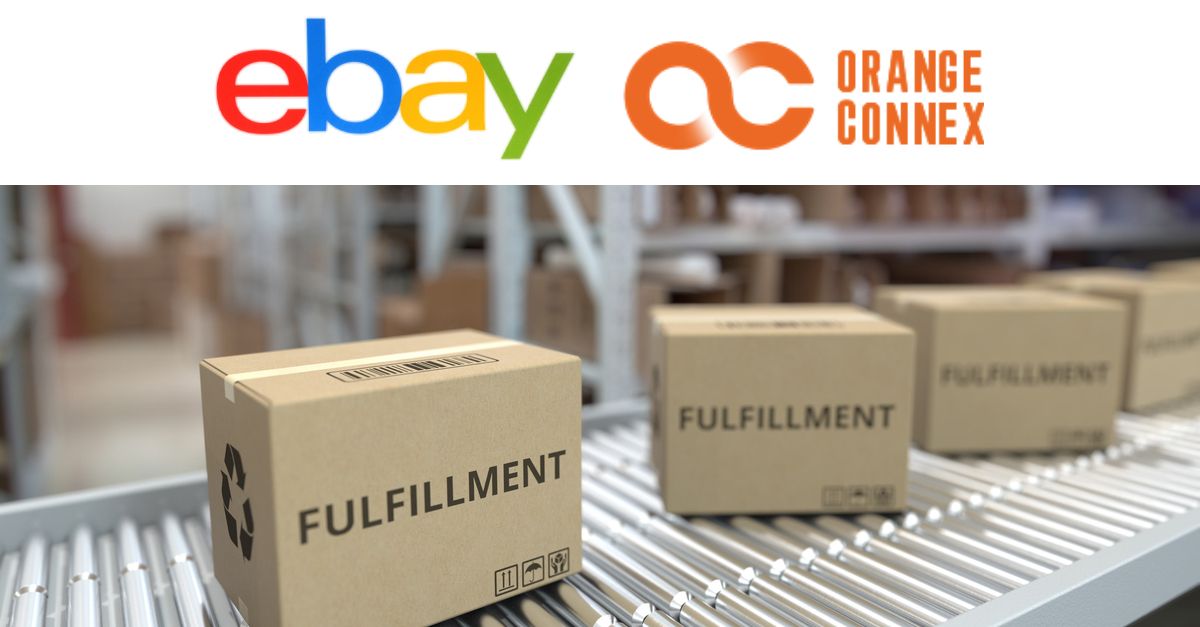 Would you use eBay Fulfillment by Orange Connex services in the US? What would you like to see eBay offer to entice sellers to use this service vs Amazon FBA? Let us know in the comments below!
---