eBay CTO Mazen Rawashdeh Talks Sabbaticals & Tech Innovation
eBay's Chief Technology Officer stopped by the Modern CTO podcast this week, refreshed after being away on sabbatical and eager to chat about his 30 year career in tech.
As eBay's Chief Technology Officer, you'd expect Mazen Rawashdeh to have lots to say about tech, the backbone of eBay's business. On the Modern CTO podcast, which Mazen guested on this week, he did touch on open source, how to solve problems, and the challenges of engineering — but he started off with something a little different: the importance of not working.
The many eBay sellers who continue trying to work through the many constant site glitches and technical issues may have a different opinion on the importance of not working, but presumably they were not asked to participate in this podcast. 😉
One very interesting question tap danced around the very obvious observation that eBay as a 27 year old company hasn't been very successful in staying relevant to younger generations.
Host Joel Beasley asked:
When I was growing up, eBay came on to the market and it was just huge, like it was a household name and there were news stories about people selling stuff.Now when eBay results come up it seems like generic results and doesn't seem to be like auctions. And whatever position I'm in as a user, it doesn't seem like something I would use to buy stuff.



When that goes through my head, I'm like what's the business model that I don't see or where is it really useful that I'm not seeing?
Mazen responded"
Our purpose is pretty simple.The purpose of eBay is we are connecting communities to create economic opportunities for all. And when we meet some of our seller and some of our buyers and hear the story about how eBay changed their lives, it homes home because it's that purpose, it's amazing.



Now to answer your question when I think of eBay, the scale of eBay...for example collectibles, trading cards, we have a lot of enthusiasts that come to eBay to find not just the things they love but the things they can't find anywhere else...think of refurbished items, sneakers, handbags, watches, some of the high end, high value, you'll find them on eBay.
Sorry Mazen, parroting CEO Jamie Iannone's high value buyer vertical strategy talking points doesn't really answer the question - why would eBay be something someone would use to buy stuff?
More specifically, even if the stuff you want to buy happens to be one of those limited high value verticals, why would you use eBay to buy that stuff vs any of the many other options that exist both online and brick and mortar?
---
Joel then switched to a more technical question:
Let's talk about AI. What kind of stuff are you doing over there with modern technology?
Mazen said he was excited about the work that Chief AI Officer Nitzan Mekel-Bobrov is leading, and gave the 3D Trueview feature for sneakers as an example.
I don't know if you've seen we've done the True 3d where you can actually look at the sneakers and you do 360 in 3D but also you can zoom in and zoom out and look at blemishes and stitches of the shoes, which I don't think there's anyone doing at this point.
However, as I've pointed out before, the 3D experience is not an in-house developed initiative. eBay simply partnered with Rest-AR (which was acquired by Unity in 2020) to power the experience.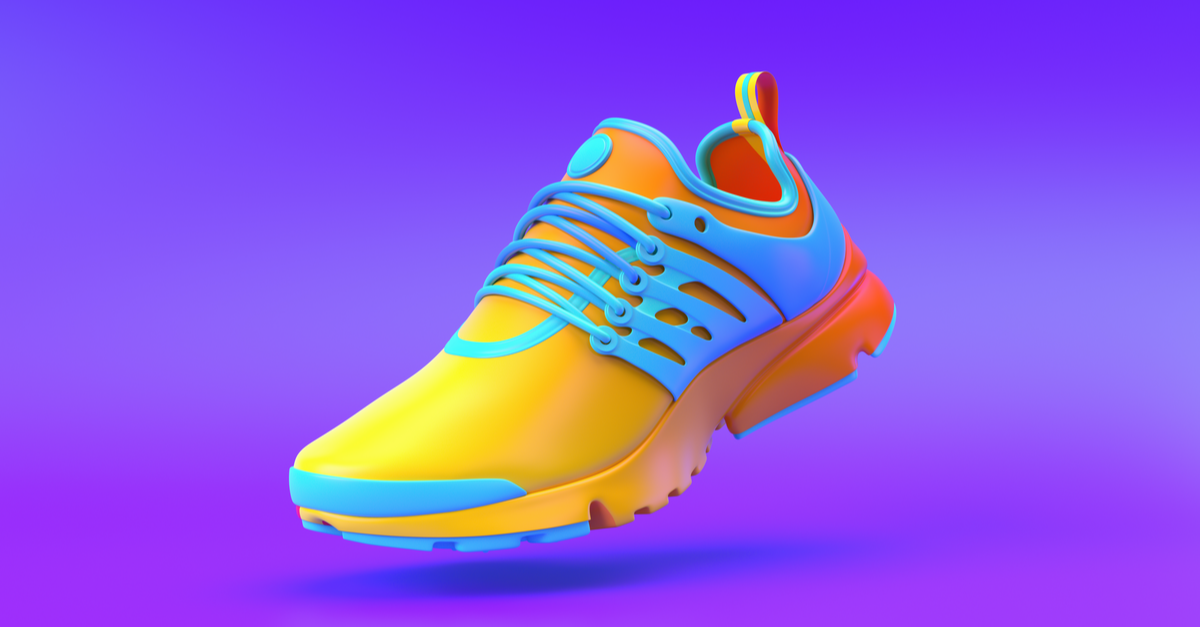 It's a fun gimmick, but bolting on a 3rd party app is not exactly a next-gen innovative tech-led reimagination. And contrary to Mazen's claims that no one else is doing it, Rest-AR's 3D and augmented reality products (including True View 3D for sneakers) are used by a wide range of online brands and retailers, including Walmart.
---
Mazen spent a lot of time talking about the culture at eBay, saying it was the determining factor in deciding to return to the company after so many years.
He expounded on why it's important to act on the values of the culture, rather than just having them be something posted on the office walls, to make those values part of the DNA of the team.
Joel was impressed with that, saying:
You know who you are, I can tell, the way you speak and everything, you have a lot of self awareness.
Self-awareness is a very interesting point to call out here and I have to wonder how that awareness extends to the state of the technical aspects of eBay that Mazen is responsible for overseeing.
I've been an eBay user in one capacity or another for over 15 years and can honestly say the current technical state of the platform is the worst I've ever seen.
The most basic parts of the site that should be rock solid for a 27 year old tech company like logging in, searching, listing items for sale, messaging and completing checkout have experienced multiple sitewide breakdowns just in recent months.
Ex-CEO Devin Wenig infamously said at eBay Open 2018 that technical glitches are unacceptable and really pissed him off. Interestingly, eBay has since blocked that YouTube video from being embedded or shared on other sites, but you can still watch it here.
There've been a lot of site glitches recently on eBay. What are you guys doing to get rid of them?
Here's the simple answer - unacceptable, unacceptable. And we're making a lot of changes. When you make changes there are times that things happen but that's not an excuse and it's not ok with me and this summer in particular there have been a number of issues that directly impacted sellers like people not being able to see their view counts and a few other things and it's just not ok.

I'm extremely proud of a lot of things we've done, I'm not proud of that and in fact I hold my team accountable and it's not important, it's an internal matter but, we made changes to people and teams because shipping product that isn't ready is not ok. It's not ok with me and it's not ok with my team.

So the short answer is it's not like we don't get it. We are making a lot of changes and I want to make those changes, we need to make those changes, but making changes and then having to back up and fix things is not cool and I totally get it. Most of the issues from this summer have now been remedied but I was pissed off.
Rawashdeh, who was Chief Infrastructure and Architecture Officer at the time, somehow managed to escape the wrath of a "pissed off" Wenig. He was then promoted to Chief Technology Officer in 2019, after a brief period where he co-led Core Product & Tech along with Mohan Patt when Steve Fisher was being shuffled from CTO to SVP Payments "in order to focus on a personal matter."
Now that Mazen is back from sabbatical, refreshed and ready to tackle new challenges - maybe it's time to turn that awareness and introspection to the day to day workings of the marketplace, take accountability for the glitches and truly do whatever it takes to provide a reliable, consistently functioning and modern platform for buyers and sellers.
---