Sellers Alarmed By eBay Counterfeit USPS Label Glitch
UPDATE 8-4-23
eBay community staff have confirmed this issue has been resolved.
USPS corrected the root cause of the counterfeit and seized notices on tracking. This was a false notice. All shipments are continuing through the mail stream and progressing toward their final destinations. USPS is actively working to update the current tracking and delivery events. Clear and concise tracking visibility will soon be restored. Please let customer service know if you're still experiencing issues with this, or experience any new instances
---
The sale of fake USPS stamps by unscrupulous sellers has been a problem on eBay for years, but is eBay now selling counterfeit shipping labels directly to sellers?!
USPS seems to think so due to a newly reported glitch that is causing tracking for some eBay purchased labels to show a warning saying the package has been seized by USPS for counterfeit postage, leaving sellers alarmed and demanding answers.
WOW just when you thought it could not get worse... would have to think this should become an issue between ebay and USPS, since ebay generated the label and information on it to be printed out and pasted on the parcel, I had everything correct size, weight, adress of revised . On usps sit it says this is a case of "counterfeit postage" ebay is liable and should be looking into as I followed their instructions(ebays) and did not have any errors / correct weight / correct packaging .



why as a reliable seller who already gives 20% of his sales to eBay have to take a massive hit because two items where seized because eBay's labels where BOGUS . Complete insanity



I did document and follow every step I even got this message from a support team member assuring I'm not at fault eBay your backed in a corner here



I have evidence on evidence stacked up as the seller TWO of my boxes 108$ and 149$ freshwater fishing swimbaits got "seized by law enforcement" due to a "counterfeit label" I printed the label directly from eBay it is their fault EBAY IS LIABLE.
Hey all. I have searched and seen this happen to maybe ONE other person with no real explanation. I purchased a shipping label on ebay. Popped it on the box, popped it in my mailbox to pick up (it was a small package). I do this all the time and have had no issues before. Today, it is picked up and then I see this message on the tracking info:



"Tracking information will not be displayed because this package was shipped with counterfeit postage. Please contact the merchant or seller with any questions."



Well, I am the seller and I have questions??? I called my local post office and they told me they had no idea what the program was but they would look at my box when it arrives (it is likely still on the local truck). I obviously did not intent to ship with counterfeit postage, and this looks real sketchy to my buyer! Anyone ever have this issue?
Same here two of my label is showing up as counterfeit on USPS site.
I've also had this issue with all 7 of my packages today. Two are priority, five are ground advantage. It's not an issue with the seller making a mistake, it is an issue with the labels themselves somehow.
This is a nightmare scenario and has just happened to me from a lot of packages over the weekend worth $2,000...
I am also seeing the same error message for 3 usps ground advantage labels I purchased directly through ebay. I will call the USPS help line tomorrow when they reopen. Glad to see I am not the only one, it definitely seems like a glitch affecting multiple sellers. Very concerning.
I sent out 7 ground advantage packages with the bulk shipping tool and all of them say counterfeit. I dropped them off at the post office as normal and no one said anything. I'm super worried something will happen to them but hoping it's just a glitch and my packages won't be trashed...
Sent out 13 packages through eBay today. Three were UPS: everything was fine. 6 out of my 10 USPS packages have the same error message on the USPS website: counterfeit postage. All purchased through eBay directly.
All 7 I shipped out today all state the same thing. I called eBay they stated they were going to open an investigation. Well I see it as this is in them not the sellers as I purchase all my labels through them.
I also purchased 8 labels through ebay on 7/31 and am getting the same error across Priority, ground and Padded Flat Rate.
---
Earlier this year, USPS sought to clarify rules for the handling of items found in the mail bearing counterfeit postage to differentiate criminal activity from mail without any postage affixed, allowing greater latitude to declare package with counterfeit postage abandoned where it may be subject to being opened and disposed of at the Post Office's discretion.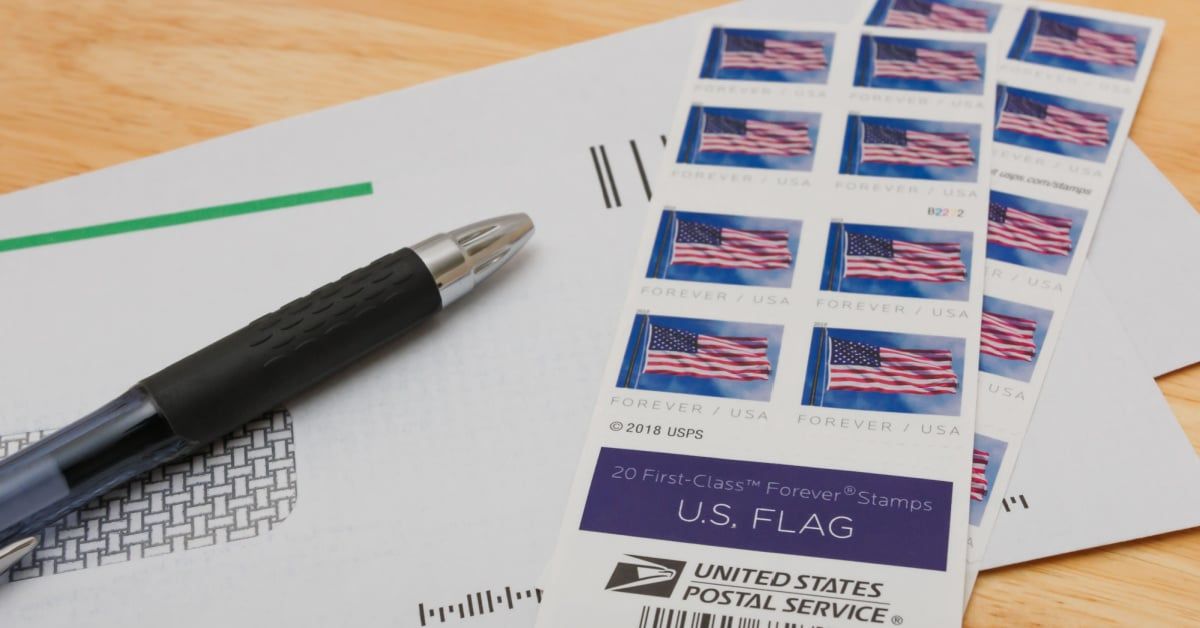 It's not clear yet what exactly has caused some eBay labels to register as counterfeit in USPS systems, but an eBay community employee has responded to let impacted sellers now there is a current open technical ticket about the issue with ALERT14863.
The entry in the ongoing technical issues list states this is affecting shipments using USPS Ground Advantage, but as we can see from seller reports - it also appears to be impacting some Priority Mail shipments as well.
Sellers shipped item using USPS ground advantage but tracking shows, labels are counterfeit in carrier site. (August 1, 2023)



Reference ID: ALERT14863

Provide SR Number:

Provide Seller ID:

Provide Buyer ID:

Provide Item Number:

Provide Order Number:

Provide Tracking Number:

Provide Error Screenshots:
---
Have any of your shipping labels purchased directly through eBay been flagged as counterfeit postage? Let us know in the comments below!
---