Etsy Sellers Can't Add Tracking, Prompted To Use Etsy Labels
Sellers are wondering if Etsy is trying to push them to use shipping labels purchased through the platform after encountering difficulties manually adding tracking information to orders.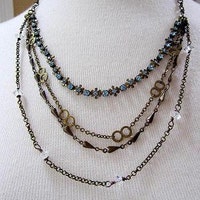 In both of my shops, I'm unable to enter USPS tracking numbers. I get a pop-up to set up a Etsy shipping account. I have five orders that I just mailed through the Post Office that I can't enter numbers for. Is anyone else having this problem? This was on top of spending 15 minutes trying to log into my accounts due to the CAPTCHA pain cycle! Etsy has me on my last nerve today!
The prompts to set up an Etsy shipping account have led to speculation that Etsy may be moving to make purchasing shipping labels through them mandatory for some sellers, as they have recently done in India.
Yesterday I entered two USPS tracking numbers for postage which wasn't purchased through Etsy. Today I ended up using Etsy's postage simply because it was convenient as I'm working remotely. I haven't had any issues with either. It sounds like a glitch?



If Etsy requires this that would force the POD listings off of the site, right? That's a bit part of Etsy's income.
Another seller said not only have they had problems manually entering tracking, but also with the Etsy integration with PirateShip.
I have a feeling Etsy is tweaking behind the scenes. For the second time in six months today, I had to reassociate my PirateShip account with Etsy. I haven't had to do that since I set it up the first time and now twice in a reasonably short amount of time leads me to believe it's them (Etsy) not them (PS) or me.



I wouldn't be shocked if it came down to mandatory Etsy labels but let's hope not; I'm not sure the forums can take that kind of force. I like having all of my sales in one place and the customer service flexibility that comes with PirateShip.
Whether this is part of a test or a glitch, Etsy should be communicating with sellers to keep them informed, but apparently "keeping commerce human" doesn't include keeping customer support human at Etsy.
l just shipped an order USPS and upon returning to my studio l had the same experience. Has Etsy lost its' mind?



ln addition l find the complete lack of access to a human being to ask what the hell might going on to be deliberately and successfully infuriating. l think we are being messed with here.
Seller ThirstyCatFountains found a workaround that requires many extra steps, but will at least allow sellers to manually enter the tracking and complete their orders.
I just ran into this but if you go all the way down the page there is an option to ship without an Etsy label.



You'll have to choose a reason on the drop down menu and then explain on the second line. I choose "other" and then wrote my reason "use stamps.com" , then enter the tracking and then you hit review and then you can FINALLY mark complete.



What used to take seconds now takes many steps. Going by history I imagine this is a first step to eventually forcing Etsy labels on us.
---
Are you having problems entering tracking for orders that don't use Etsy shipping labels? Let us know in the comments below!
---