Etsy Makes Square Photos Official After Testing Last Month
Etsy has finally admitted photo ratio changes sellers noticed last month were a test and based on the results, shops must use square photos starting in early August.
We wanted to let you know that we recently ran an experiment with buyers to test different listing image sizes and ratios to see which ones performed best. Experiments like these help us better understand buyer behavior so we can pass this information along to you to help you make more sales. Good news! We've learned that buyers are more likely to make a purchase when a shop displays square photos*.



So starting in early August, listing images in your Shop Home will display in a square format, matching the photo format across other areas of the site, like market pages. No immediate action is required, however, you may want to start taking and uploading images with this format in mind. Read on to learn more about how to optimize your photos for buyers.



How to optimize your photos:

We'll be displaying photos with a square crop in your shop home soon. As a best practice, we recommend uploading photos that work for multiple crops and ratios, like square or rectangle. Because listing photos may be used across multiple pages on Etsy, the best way to ensure your photo is displayed in an optimal way is to upload photos that work for multiple ratios.
Our crop feature in the Listing Manager makes it easy to see your photos in different formats. There are both square crops and rectangular crops available to test with. Ideally, your photos should support both ratios. We also recommended editing photos on your existing listings, especially your first photo which will be the default displayed on your Shop Home page.
As you add new listings, try the new listing form for a streamlined way to more efficiently and easily add new items to Etsy.



If you're looking for guidance on what to include in your square or rectangular photo crop, check out our 7 Essential Types of Product Photos for more tips and inspiration.
---
Etsy sellers have taken to the community to express their thoughts on the new requirements and the very short notice, as well as the somewhat dubious claims about buyer preference.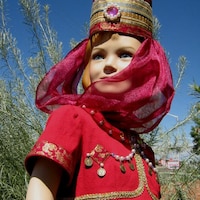 Just in case anyone is going to miss the announcement above, square photos are here to stay.



I would really like to see concrete evidence that this somehow increased sales sitewide, or that buyers preferred it. I think it's what Etsy likes because it's trendy now, and nothing more.



I'm pretty sure that my buying behavior isn't influenced by the shape and/or size of the pictures, and that goes for all sites where I shop.
I'm beyond angry - so they are giving us only a couple of weeks to sort out EVERY SINGLE listing?!
We've learned that buyers are more likely to make a purchase when a shop displays square photos*.



That's BS. This test was done over a two month slow period. Buyers don't care if an image is a rectangle or square. How many even notice?? All this is going to do is make more work for the sellers this affects, including me.



I'm pissed! I have 144 listings. I don't know yet how many of my listings this will affect but I definitely have hours of work ahead of me. I feel really bad for the shops that have hundreds of items.
And as Etsy seller and ecommerce consultant Cindy Baldassi points out, during the testing phase there were multiple issues with images being poorly cropped that sellers were unable to fix - will Etsy fix those bugs before rolling this out?
---
What do you think of Etsy changing image ratios? Will this cause disruptions to your business? Let us know in the comments below!
---