Etsy Encourages Sellers To Offer Discounts For Labor Day
Etsy's Labor Day event will be promoted exclusively on the mobile app to US and Canadian buyers. The discounts are seller funded and must be a minimum of 15% to 25% to participate.
Labor Day weekend is almost here! For the United States and Canada, this is one of the most popular weekends for shopping and it's an excellent opportunity for you to attract shoppers who are looking for great deals on something special.



This year, the Labor Day Sales Event will be exclusive to the Etsy app for buyers in the US and Canada from August 31 to September 6.



To participate, schedule a sale of at least 15% off from August 31-September 4 and then increase your sale to at least 25% off from September 5-6 to help attract more shoppers.



To sweeten the deal, you can also set up targeted offers like Thank You coupons, Abandoned cart discounts, and Favorited item discounts.
For those who are unfamiliar with Etsy sales events, here are some tips
As holidays draw near—and bring even more customers to Etsy— sales events are a prime opportunity to position your business for even greater success during busy shopping seasons.

With that in mind, here are a few things to consider about Etsy sales events:

The data

Our research shows that sales and discounts are very important to Etsy buyers and their decision to purchase and that the majority of our buyers consider sales when making a purchase decision.
Participating in a sales event could increase your likelihood of getting featured in Etsy marketing channels. Our Merchandising team seeks out products that are relevant to each marketing moment, and that includes sales events.
Sellers featured in Etsy's holiday marketing last year saw an average increase of 35% in their shop sales year over year.* That means that if Etsy features you, it could help your shop sales.
Try reaching out to a buyer after an item was delivered - we have seen that sellers see higher repeat purchase rates when they engage with customers after a sale.



The tips

Keep an eye on your Shop Manager dashboard for notifications about upcoming sales moments. Not only will this give you a headstart on prepping for the event, but you'll also find need-to-know info about the sales event. For example, you need to match the sale criteria in order to qualify to be featured in Etsy marketing. This usually includes a specific type of sale and discount type.
Follow these steps to participate in Etsy sales events:

Go to Marketing, on the left side panel.

Select Sales and discounts.

Choose the type of sale that corresponds with the site sales event.

Set up targeted offers: A targeted offer sends buyers discounts when they favorite an item or add it to their cart, but don't check out.
Send a Thank You coupon: Thank You coupons are a type of offer that just might inspire buyers to make another purchase in the near future. These send customers a coupon with their purchase to motivate them to come back and buy from you again.
You can also invite both recent and future customers back with a special thank you offer! Once activated, these offers are sent automatically to past buyers from the last 90 days, and to future buyers after their order ships.
Strong branding and a compelling product line can also help improve your chances of getting featured by our merchandising team. Check out this Seller Handbook article for pointers on what to do (and what to avoid) to appeal to our merchandisers, editors, and social media team.
15-25% may be a steep discount for a lot of sellers, but comments on that post indicate it could be worth it if you are picked to be "featured" by the Etsy merchandising team.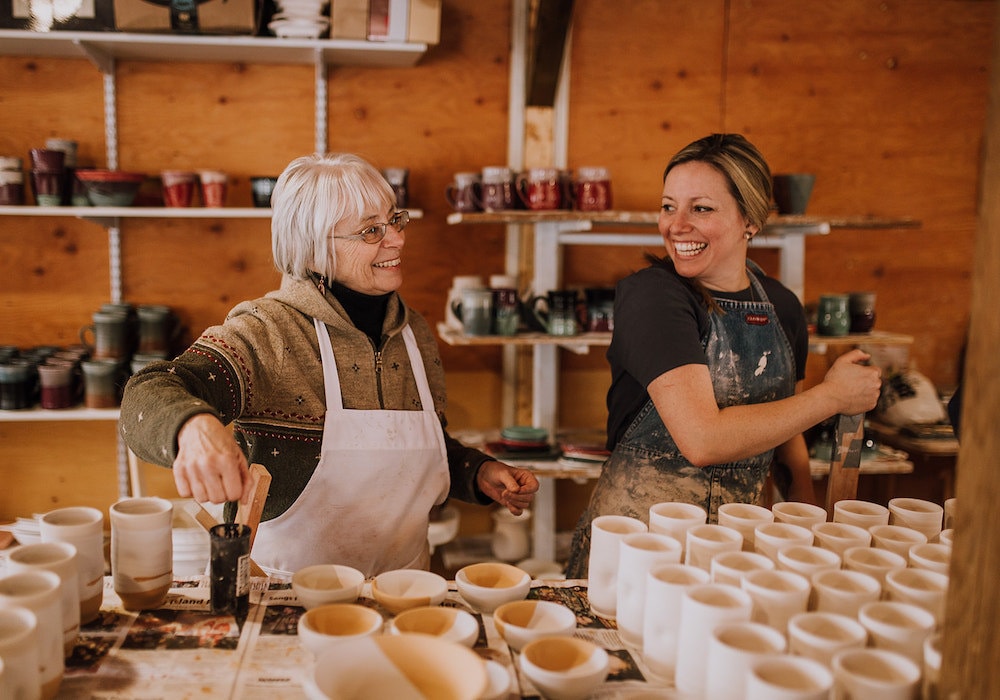 I'd love to hear feedback from Etsy sellers who have participate in these kinds of sales events in the past!
Will you be taking part in the Etsy Labor Day event? Does participating in Etsy sales events boost your sales? Let us know in the comments below!
---