Etsy Snags New Director Of Engineering From Amazon
Etsy has a new Director of Engineering Seller Tools as Laura Dickey joins the company after leaving Amazon last month.
The Pittsburgh Business Journal profiled Dickey in 2022 when she became one of the first women in Amazon's history to serve as a site lead for a corporate office, running its 200-person Pittsburgh location tasked with running the company's entire machine linguistics research and development efforts.
The Business Journal interviewed her again recently about her move to Etsy.
At the time of her appointment, Dickey was one of the first women in Seattle-based Amazon.com Inc.'s (NASDAQ: AMZN) history to serve as a site lead for a corporate office. It was at this office that Dickey also oversaw an effort at Amazon that aims to make searching on the company's website seamless and as natural as possible despite the language — or in some cases, multiple languages — its users deploy when shopping online.



She said she's looking forward to the new opportunities available to her with the position at Etsy, a company she described as being smart on growth over the pandemic and one that didn't overhire its workforce like some in the tech industry, which has since seen many companies issue layoffs affecting tens of thousands of people across the country in recent months.



"The opportunity is definitely a technical leadership opportunity that would allow me to have, say, a hand in shaping the company's future and where Etsy is not as large as Amazon — I don't think that's a shock to say — but a company at Etsy's stage of development, there's a lot of interesting technical opportunities and so being able to help lead that is really what drew me and certainly the internationalization mission and part of my DNA and my training with that Ph.D. in linguistics," Dickey said. "Being able to bring the artisan shopping experience to more artisans globally and bringing more global artisans to people is pretty exciting."
Announcing her new gig on LinkedIn, Dickey said she is excited to contribute to Etsy's internationalization efforts to help sellers extend their reach globally.
I'm thrilled to announce that I'm joining Etsy as the Director of Engineering for Seller Tools! I'm excited to become a part of #etsy and help build the tools that empower #etsysellers to create and grow their businesses.



I believe in Etsy's mission to #keepcommercehuman, and I'm impressed by the people and culture at the company. I'm also excited to contribute to Etsy's #internationalization efforts, helping artisans in more countries reach new opportunities globally.
Her about page highlights her expertise and interest in machine learning and natural language processing.
Proven, experienced leader in linguistics and language technology. From academia to think tanks, from tech start ups to tech giants, a track record of innovation and bringing order to chaos. In the e-commerce space, Laura has spun up and reinvented teams working on ML, NLP, Machine Translation, and scaled multi-lingual labeling to expand online retail globally, bringing more information and choice to people in their language of preference.
Those skills may come in handy as Etsy has made it clear search/discovery and global expansion are going to be a major focus for growth in 2023.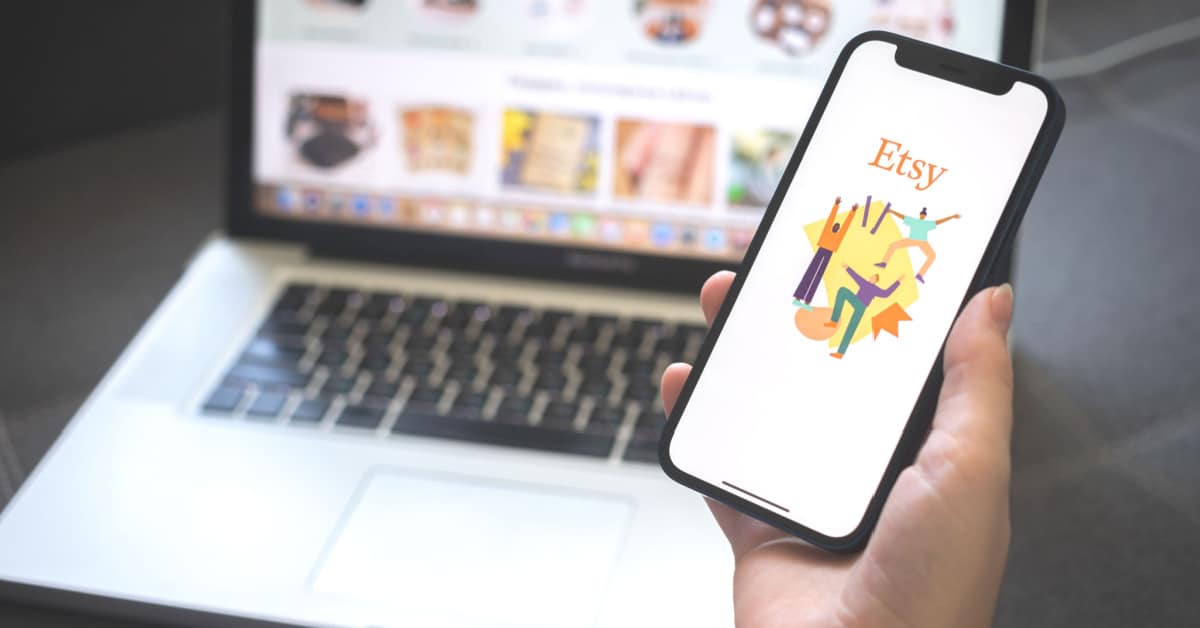 ---
What advice or suggestions would you like to give to Etsy's new Director of Engineering? Let us know in the comments below!
---