eBay Seller Gives Sneak Peek Into USPS Connect Local
UPDATE 3-29-22
The eBay community member mentioned below updated their thread with more information that they've received from USPS about this Connect program in California.
Local

Available April 18 (for California)...sign up with click/ship account. Make sure it's a business account. Sign up comes with complimentary packaging...box/bags/tape...When shipping, be sure to add local label where visible.



Are there minimums?

No minimums



Is this a DoorDash/gig type model handling deliveries?

All USPS employees. No outside people/services.



Radius for local?

15 miles with a maximum of 30 miles...radius will depend on city/locale.



Plans to add 3rd party support or import from online marketplaces (eBay and Etsy for instance)?

Eventually, but it may be a while until APIs are made for that. For now, have to order strictly through USPS Click/Ship.



When can you get supplies?

Available to order once you buy first Local label...will need to use own packaging in meantime.



You will need to be signed up for Local within Click/Ship. And it seems like this is be a manual process for now since he wants me to send him a recent USPS label I purchased to finish sign up. Or possibly it's just to verify my address, shrug. It's possible this will change or be easier once things are live later next month/in future. But for now that's how it is. For me at least.



How does it work?

Buy label via Click and Ship. Label will say where to drop it off. So label could take you to different post offices depending on where it's going I guess. Drop off will be in back behind post office before 7 am.



Didn't think to ask if you have multiple packages, does that mean you might have to go to different post offices depending on where it's going. May shoot him an email later and ask.



In future, USPS will have pickups available. Kind of a pick up while dropping something else off nearby maybe so no empty trucks coming back. So possibly a separate pickup from normal pickups if you do that. Didn't think to ask if this would still make it same day, but I'm guessing not.



Regional

Are there minimums? Will regional only open up if you do enough shipments for local?

They do a Package Level Detail (PLD). If you've been shipping using UPS/FedEx, they will ask for 3 months of invoices to analyze and will approve once they validate volume.



Pricing for Regional will be very good (so he says)...but you have to be a high volume shipper. 50,000 pieces or more a year. They apparently send a truck or trailer to you to load.



Will this go to Hawaii/Alaska/territories?

I messed up my notes here. He said yes to Alaska, Hawaii, and the US territories...but I think he also said in the beginning, it will just be available for continental US or all 50 states. If someone actually cares, I can email and ask again to verify. But it also doesn't matter outside of general curiosity since very few here probably actually qualify for Regional.



Different packaging from Local?

Yes.



General Questions
Can you use Priority boxes for either?

No. Was sure that would be the case, but had to ask.



Plans to add bigger assortment of boxes like Priority has?

Still in works. But yes.



Returns

Didn't talk much in regards to USPS Connect Return. Thankfully haven't had to do many and for now it's fine doing it via eBay (for me at least). But he mentioned USPS has a contract with XPS Ship for fee free. So if you do returns off eBay, you will not pay a fee for returns done via USPS or XPS Ship. Pirate Ship charges I think 25c for instance.



For anyone that hasn't used XPS, they're decent. Mostly use them for FedEx One Rate labels. But they show pricing for USPS, FedEx, and UPS. Need an account for FedEx and UPS. But I think there is a way to use XPS Ships account rate. Use Pirate Ship more though since I find it more simplistic and the customer service is good. Plus, maybe 95% of the time I use USPS, so it does the job. And Pirate Ship doesn't require you to prepay which is nice.



So will Local be useful for eBay sellers? I think maybe for some. If only to have a cheaper rate in some cases if it's not going very far. But would also be a case of having to pay attention to where the package is going since it will require extra work to go off eBay and enter details not to mention go to a specific post office that might not be the closest one. If you do a handful of sales here a day, might not be a big deal. A lot more? shrug



This may also just be a way to get more people to use the Click/Ship software.



Can be good if or when they add 3rd party support with eBay or Pirate Ship or something. But can also be good for those here that sell stuff off of eBay locally. Or any that do B&M and eBay maybe.
My regional USPS contact also reached out to let me know the program is now available in Florida - I've followed up to request a call from a sales executive and will update once I have more information.
Check USPS Connect to see when this service will be available in your area.
---
USPS announced the expansion of their Connect business delivery solutions pilot program last month. As it rolls out to more locations, one seller in the eBay community posted a sneak peek into USPS Connect's local delivery option.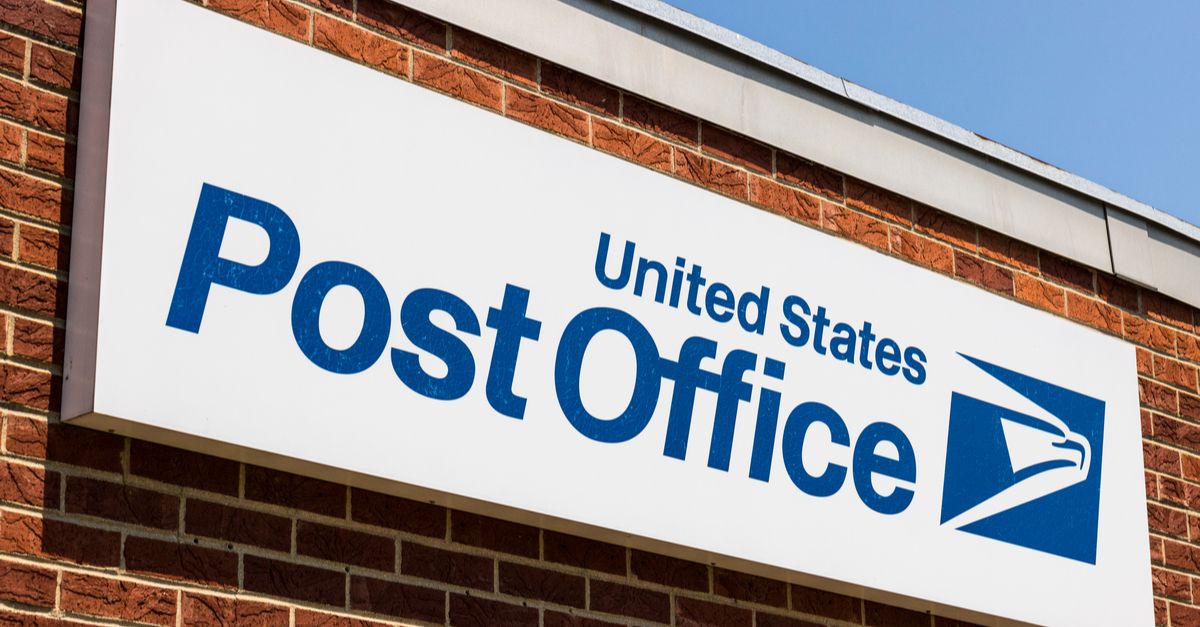 Signed up to get more info and got a response today. Nothing about regional yet. This probably won't be useful for selling on eBay. But I can also potentially see eBay doing something similar to what Mercari offers with local delivery. Guessing they use DoorDash or something for that though. Maybe as an alternative for local pickup. I don't know.



Screenshots of the PDF for USPS Connect Local










---
The seller didn't say where they are located and it's not clear if these prices will be consistent across the country or vary by location. It also appears the prices will be impacted by the upcoming oversized package surcharges taking effect on April 3rd.
It's very early days for USPS connect so I'd hesitate to speculate on how these new options may benefit ecommerce sellers at this point, but it's interesting the seller mentioned the possibility of eBay somehow leveraging the local option to compete with Mercari's local delivery partnership with Uber.
---
Would you use a local delivery option if eBay offered one vs the current local pick up option? Do you think USPS Connect will benefit small to medium ecommerce businesses? Let us know in the comments below!
---