EU Etsy Sellers Can Opt Out Of Mandatory Offsite Ads Program
Etsy sellers in the EU have discovered they are able to opt out of the onerous "mandatory" Offsite Ads program - though Etsy is of course not quick to disclose the option.
Etsy expert and ecommerce consultant Cindy Baldassi first reported the discovery in early March.
When Etsy announced their Offsite Ads program in 2020, one of the biggest complaints was its compulsory nature for some sellers. Anyone who had grossed $10,000 USD or more in the previous 12 months is automatically enrolled for life. The few sellers who consulted legal experts at the time were told the program was legal.



Turns out, that apparently isn't true, at least in some parts of the European Union.
While response from Etsy support have been conflicting, so far sellers have confirmed they've been able to opt out in the following countries:
France
Austria
Italy
Spain
The Netherlands
Belgium
Greece
Poland
Bulgaria
Croatia
Portugal
Switzerland
Ireland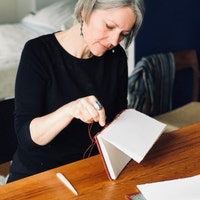 It has come to light that EU sellers have the right to request to be opted OUT of forced offsite ads. All you need to do is write to Etsy to request it.



Not clear as of yet if this also applies to UK sellers. Not clear either what law applies. BUT sellers have had success by simply writing that they wish to be opted out according to EU regulations.



See thread here to follow discussion:

https://community.etsy.com/t5/Managing-Your-Shop/publicité-externe-obligatoire-pas-pour-les-vendeurs-résidant-en/m-p/141555216#M1531257



If anyone has further information or a success story in getting out of the ads, please share.



On a personal note, while I'm forced in for all 3 of my shops, I haven't yet written to request out as the ads only affect a small portion of my sales. So I don't have any direct experience myself. I just wanted to share the information with everyone who may be interested.



I'm thrilled to know that I can get out if I want.
---
Have you been able to opt out of Etsy Offsite Ads? Let us know in the comments below!
---