Etsy Ghost Sales Appear On Dashboard But Not In Orders
Etsy sellers are dealing with a strange site glitch that is showing sales in their dashboard views but no corresponding orders or payments.
Sellers began reporting the issue to Etsy on Wednesday but some were told by support that they had to wait 72 hours before it would be officially investigated as a technical issue. 😲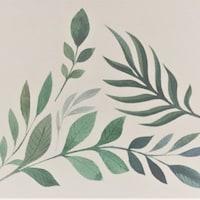 Hi all! In my Shop Overview on the Dashboard page shows a sale for today with the dollar amount. However, I can't find it. It's not listed under Recent Activity. It's not in my Current Orders. It's not in my Finances page.



The total Sale count in my Shop did calculate another sale.



Anyone else have this happen? Maybe the payment is waiting to go through?



I'd hate to not fulfill an order in a timely manner if it is a real order. However, it's not there to fulfill. Yikes!
I am having the same issue. It is not under orders or pending...shows as sold but no sale information. Perhaps a glitch? Hopefully it gets resolved, I am sure we are not the only 2 shops experiencing this issue. To clarify, it shows on dashboard as a sale, and under shows when you click on total number of sale items, but the number of sales did not change.
Same here. I just see the revenue for the order in my daily stats and the item is marked sold out and in my sold section. No invoice, no buyer or address info.



Just got off the phone with 2 different Etsy reps. The first one transferred me to the "shipping dept" because she said it was a shipping issue. I told her it was not a shipping issue and more of a tech issue with the payment checkout system. I asked to be transferred to the tech dept, but she told me we aren't allowed to contact them. So I asked her if she would please make them aware of this since many of us are waiting for some sort of resolution - but she insisted it's not a tech issue. She said we just sent you an email with information regarding your "issue ticket", so I went to read it while I was on the phone with her and all it said was the typical "canned response" -- We hope your issue has been resolved by now. If not, here is a link to the Help Section that might help answer your questions.



So then I talked to the rep in the "shipping dept", and she told me the payment is still processing and that it is not considered a "tech issue" until 72 hours have passed. So in a few hours, my order will be at the 72 hour stage.
There is some indicatation the orders may "exist" on the buyer side, but are just not being shown to sellers.
My situation last night..



1 customer, 6 orders for the same item, 5 cancellation requests (all unique order numbers). My customer could see her orders, I couldn't.



It was confusing when those cancellation requests started pouring in with no orders to cancel on my side...



Today I have "6" orders showing on the dashboard, but only 2 of them are visible on the "orders and shipping" page. Both are stuck in the "payment processing" mode.

Customer's order history on the conversations page shows 6 orders, and 4 of those are still invisible to me.



It's not unusual for a random order to get stuck in payment processing now and then, but this is something new...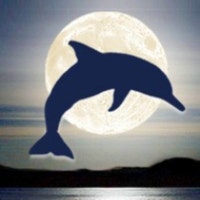 Oh No - I was trying to place an order and it kept saying "Whoopsie" try re-loading. While I had to re-load 3 times to get my shopping cart back and now I just noticed that it placed 3 separate orders for the same item. I messaged the company so hopefully they realize the error quickly.
---
So far I have seen no official acknowledgement from Etsy on this issue in either the Technical Issues section of the community or the Etsy status page.
I'll update once I have more information but in the meantime, if you're experiencing ghost orders on Etsy - let us know in the comments below!
---