Why Value Added Resource?
It started as a somewhat tongue-in-cheek joke from a friend about what I should name this blog- but the more I thought about it, the more I realized when it comes to selling on eBay, sometimes the most valuable resource sellers have is each other.
When you need a deeper perspective, or want to understand what something really means in practice vs. boilerplate policy pages and jargon, brainstorming and collaborating with other sellers often leads to "sum is greater than the parts" results.
With over a decade in ecommerce experience from small Mom & Pop operations to multi-million dollar companies, I've found there's no substitute for grit, determination, trial and error, and a little help from friends.
I'm a huge advocate of lifelong learning and believe shared experience and knowledge are key to creating better online tools, marketplaces, businesses, and user experiences.
While reflecting on eBay's 25 year history, CEO Jaimie Iannone said:
We aspire to be the partner of choice for sellers, simplifying and upleveling the selling experience for small businesses and entrepreneurs while advocating on their behalf and still delivering on their needs. We'll double down on evolving our shopping experience so it is fresher, more enriched and simpler to not only attract and retain buyers but to cultivate life-long, trusted relationships with them.
I believe as eBay sellers we can and should be bold in our advocacy for ourselves and each other and support for positive changes in the marketplace.
Whether it's reviews of seller tools & reports, news and updates on business impacting changes or technical issues, deeper dive research and analysis, or more general advice and support - my goal for this blog is to build a community for all things related to the eBay selling experience.
~ Liz Morton - Value Added Resource
---
I'm also an active member of the eBay community - feel free to reach out to me there too!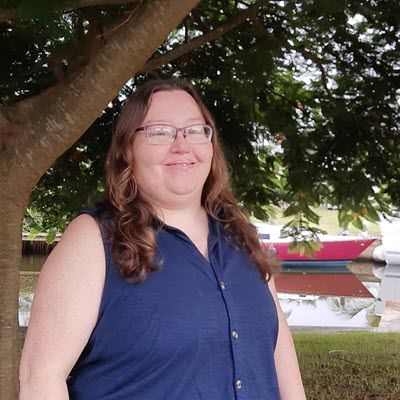 Liz Morton is an SMB ecommerce veteran with over 15 years of hands on selling experience.
She has a passion for assertive advocacy and supporting and encouraging eBay sellers to work together to effect positive change in the marketplace.
Liz is the founder and editor of Value Added Resource - news, tips, and insights for eBay sellers, by eBay sellers.
Follow Liz on Twitter @ValueAddedRS
---
Tips or story ideas? Contact me
Like, share and follow Value Added Resource on Twitter & Facebook
Subscribe to receive updates direct to your inbox
---