eBay Seller News Week In Review 10-24-21
This week eBay said they finally completed the Fall Update category and item specifics changes, meaning sellers are now free to make changes and add required or required soon specifics.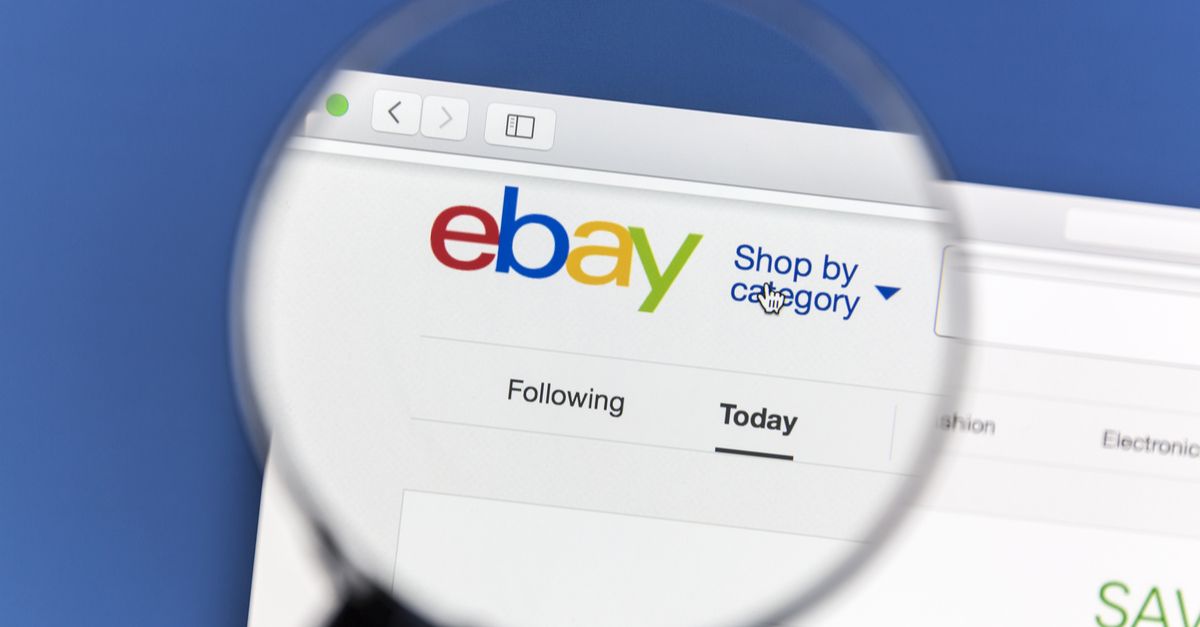 Many sellers are saying the process is far from complete and they feel like eBay has simply left them on their own to try to clean up the mess that is eBay left behind.
Other sellers are reporting there are still technical issues caused by the update that are negatively impacting their businesses - like Motors sellers who are unable to set a return policy for their listings.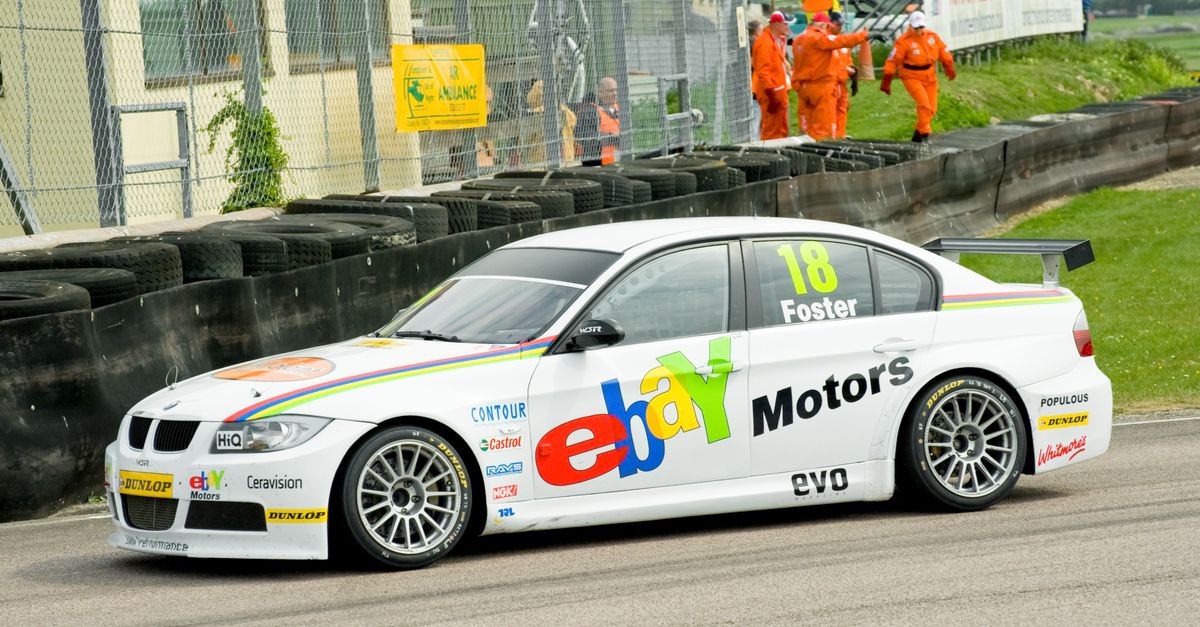 ---
eBay also held the October seller check in this week.  This month's check in was pretty light on eBay specific seller content, but featured segments from Forrester analysts about trends in used/second hand shopping and ecommerce tips for the holidays.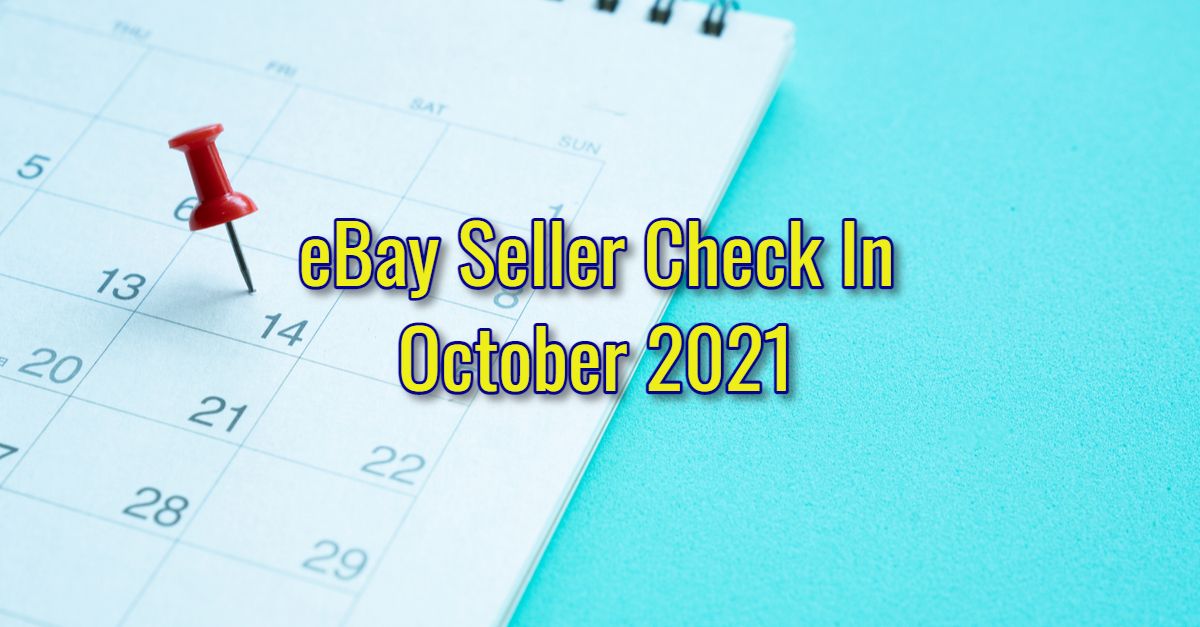 Forrester VP and Principal Analyst Sucharita Kodali gave some interesting advice for the holidays, touching on the importance of communicating with customers regarding any supply chain issues and possible delays especially since there are FTC requirements that say you have to ship and deliver things in a promised timeframe.
Maybe CEO Jamie Iannone and CMO Andrea Stairs should book some private consultation time with Sucharita on this important topic - they seem to be confused about how those FTC requirements may apply to eBay's promotion of presale listings.
Speaking of presales, eBay is in the news once again for being the go to choice for price gouging scalpers of hot new items.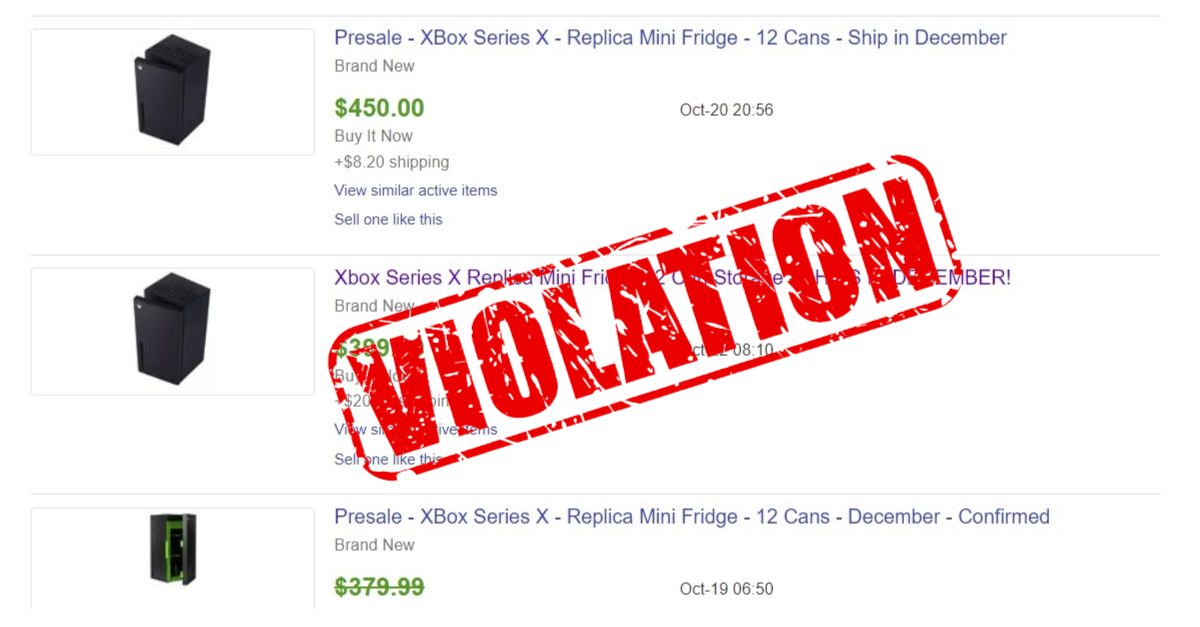 eBay also featured several listings in their early Black Friday Sale promotion that violate presale terms, return requirements or other eBay policies.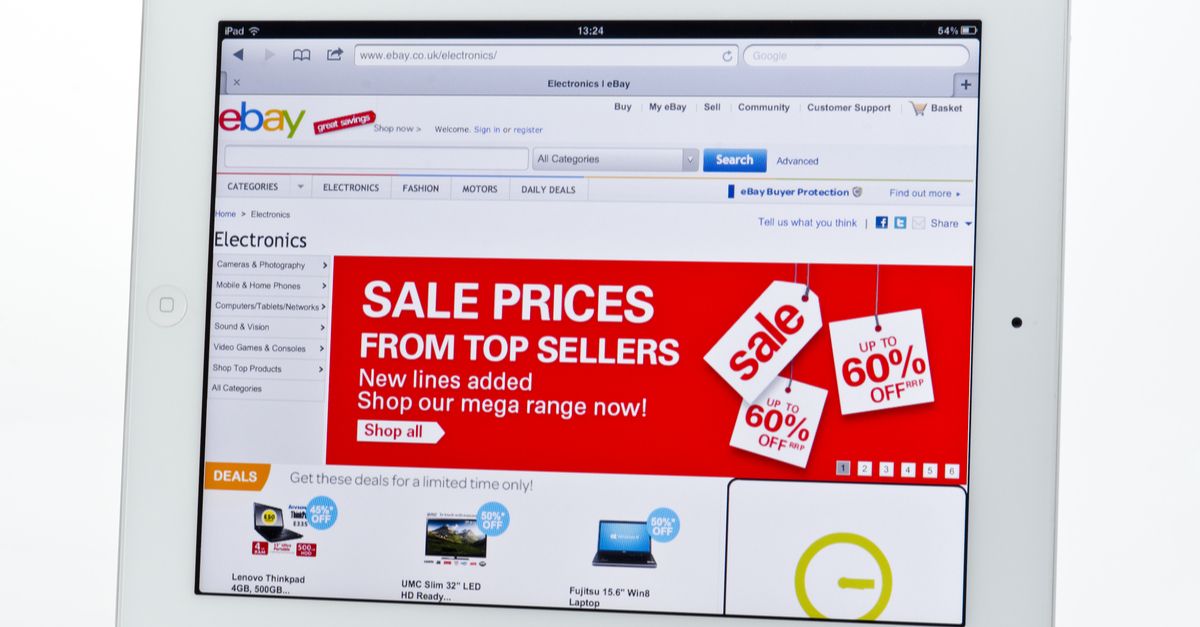 The entire promotion appeared hastily slapped together, basically just linking through to eBay's regular Daily Deals section, in what seemed like an attempt to simply tag along with what the competition is doing instead of carefully planning a targeted campaign to seize the hot retail moment.
On the seller side, eBay is looking for some feel good warm and fuzzy holiday selling stories through a serious of sweepstakes hosted on the eBay for Business Facebook page.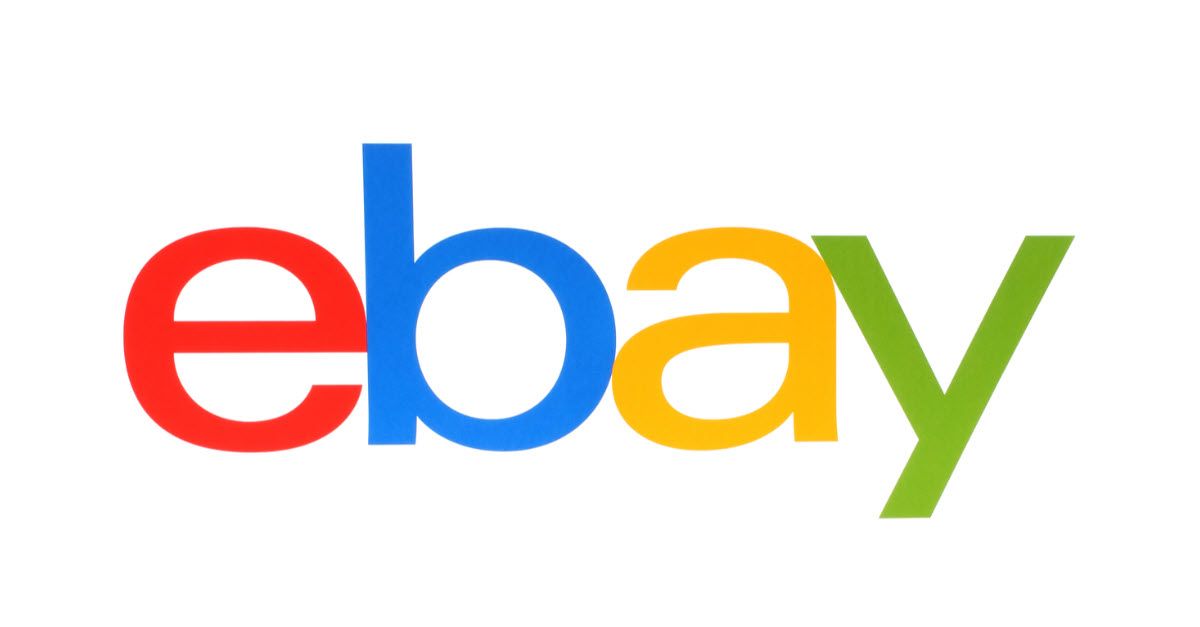 ---
eBay's tech led reimagination has been taking the slow boat this year, with several features that captured the most seller interest and excitement still stuck in development or limited early release status.
New capability to feature videos in listings was first announced back in March, with the initial rollout limited to sellers who use eBay's API or select 3rd party partners like ChannelAdvisor and Frooition.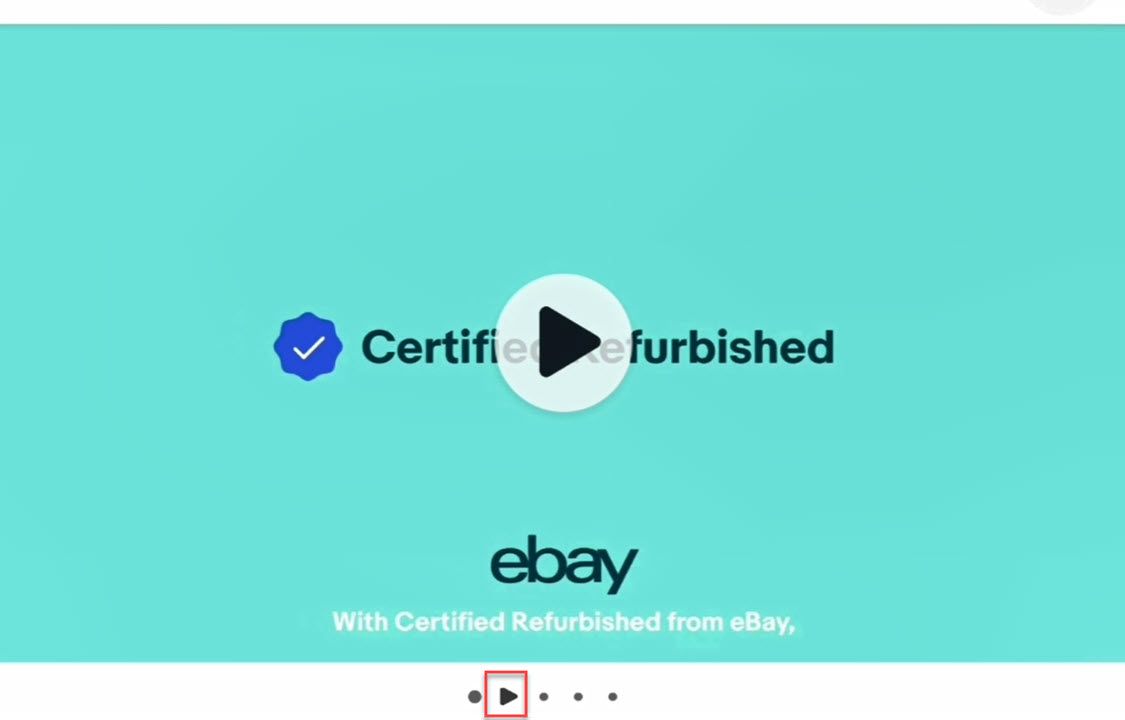 In the initial announcement, eBay said "We'll continue to expand these new video capabilities to more sellers throughout 2021. Videos will initially be visible to buyers on the eBay app, and will eventually expand to desktop and mobile web."
Unfortunately, video in listings is still limited exclusively to the eBay app and can only be accessed via the API and 3rd party tools.  There have been no updates or further announcements about when expanding those capabilities to more sellers and the desktop and mobile web will actually be happening.
Another feature eBay sellers have been anxiously awaiting is the discounted final value fee social sharing incentive that was announced as "coming soon" in August at eBay Open Online.
Many sellers were hoping to have this option available in time for Q4 holiday promotions, but eBay has been tight lipped and there have been no updates forthcoming.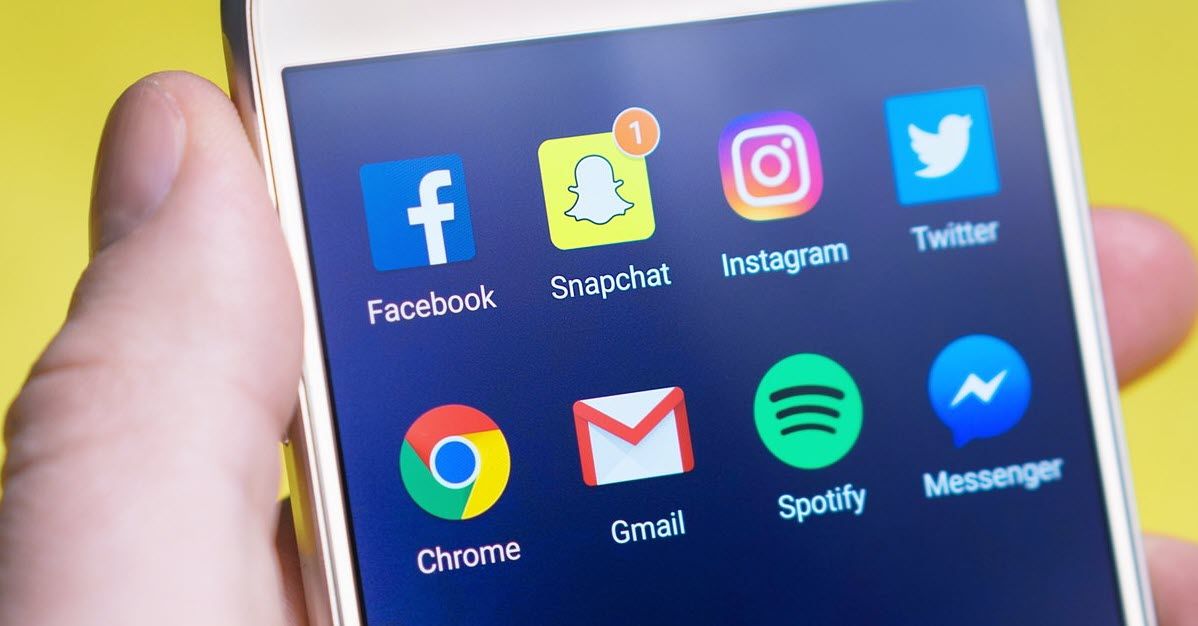 The lower final value fees may be good for sellers who do business exclusively on eBay, but many sellers questioned the logic of sending a potential buyer found on social media back to eBay when you could simply complete the sale directly instead, possibly with zero transaction fees involved.
In my opinion, it's also questionable why you would want to send a potential buyer to eBay where they will be served up an average of 25-30 immediately viewable competitor ads on your listing page.
---
That's it for this week in review but don't forget the eBay Q3 earnings call coming up on Wednesday, October 27th.
And finally, here's a sneak peek at a project I'm working on to track all the "coming soon" features, tools and experiences as eBay continues their multi-year journey of tech led reimagination - stay tuned!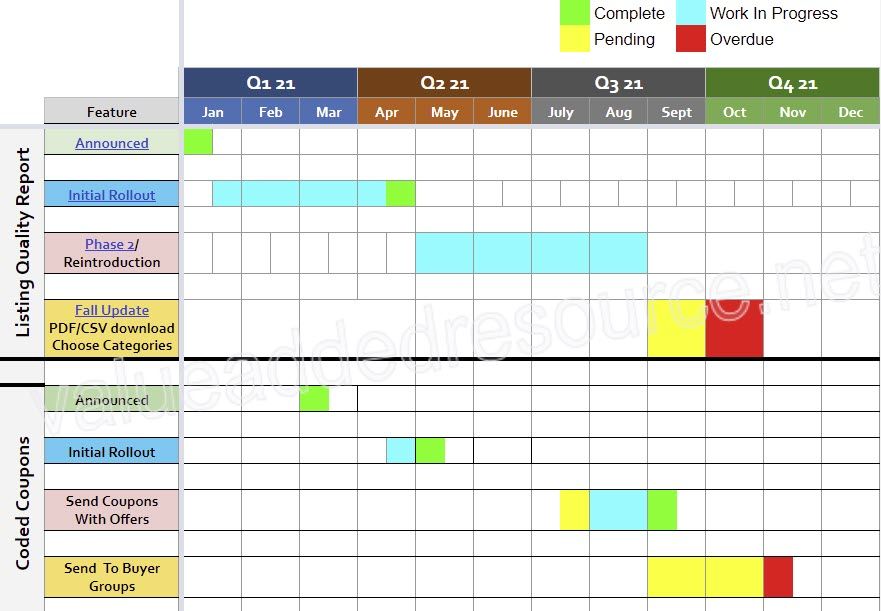 ---
Thanks for reading! Likes, comments, and shares are always appreciated. 👍
Want to be featured in the seller spotlight? Tips, stories, or guest post ideas? Contact me!
Follow Value Added Resource on Twitter & Facebook ✔
Subscribe to receive eBay seller news, tips, and insights in your inbox 📧
---