eBay iOS App "No Response From Server"
UPDATE 3-7-22
eBay released an update to the iOS app, version 6.51.0, which appears to include a fix for this bug. eBay stopped listing a summary of changes in the app store, but initial sell similar tests aren't producing the error.
Make sure your app is updated to the latest version. If you're still running into this issue, let us know in the comments below.
---
UPDATE 3-4-22
Sellers are reporting a possible work around that appears to be working for now.
The work around that I found was instead of selecting "Sell one this this" click on "See the original listing, then scroll to the bottom and select "Sell one like this".
---
For three days sellers have been reporting an inability to "sell similar" through the eBay iOS app. A "no response from server" message keeps popping up. This technical error appears to be tied to the iOS app update v 6.50.0 that was released a few days ago.
Numerous reports through Twitter and the eBay Community confirm this is a widespread app issue. One user noted the reply from the AskeBay Twitter team was to wait for the next app release.
So far there hasn't been any public acknowledgement from eBay about the issue or that it's being worked on.
Anybody that hasn't updated to this version of the app may want to hold off for the next release.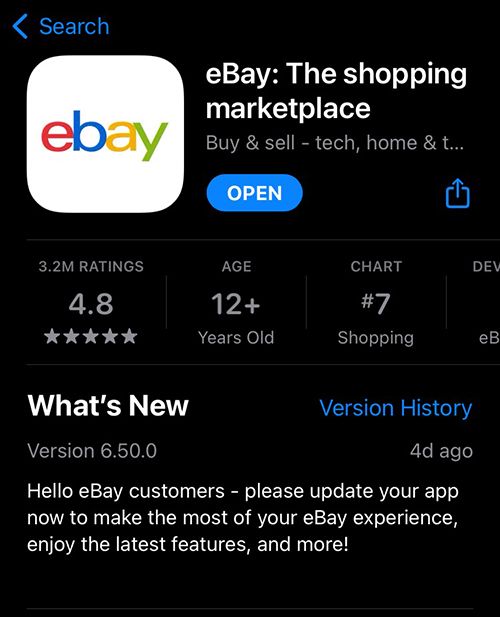 ---
Are you running into this error and have you contacted eBay about it? Let us know in the comments below.
---